On social media, you can't take anything for granted. We're often told, for example, that images will increase your social media engagement and that images with overlaid text work great on Twitter. Even if this is true for 99 per cent of people, it might not be true for you. Why? Because we all have unique audiences, and they all evolve over time. The only way to really optimize your social content is to constantly be testing it.
When it comes to images, there are lots of different factors at play. Below, we've highlighted five simple tests you can run today. The results of these tests should help you optimize your social media images for peak performance, at least until your next round of testing.
Bonus: Download a free cheat sheet to quickly find the best image sizes for every social network and learn how you can use Hootsuite to easily add them to any post.
Posts with images vs. posts without images on LinkedIn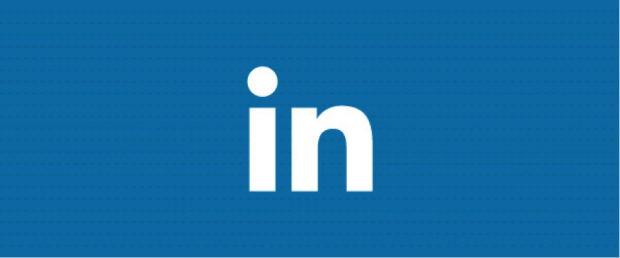 LinkedIn has really only recently become associated with images. The business-focused social network was long characterized by text-only updates and copy-heavy streams. Now you can find updates with images in your home stream, images of projects within your profile, and image-laden posts within the LinkedIn publisher.
Updates with images are worth testing for any business trying to build a following on LinkedIn, especially now that you can upload an image to publish alongside posts to your LinkedIn Company Pages from within Hootsuite. To do so, select your company page within your Hootsuite dashboard, attach your image and fill in your messaging, then send or schedule it. The image will appear in stream, as it would if you posted natively on LinkedIn.
Publish a few posts with and without images to your company page. Compare the click-through and engagement of each. You might find your followers prefer the old simplicity of text updates on LinkedIn—all business, no frills. Or they might find posts with images more worth sharing. The test is a simple one, but should shape your LinkedIn Company Updates moving forward.
Image previews vs. full images on Facebook and LinkedIn

Image previews are a pretty controversial subject among social media power users. Some would argue they drive people away because they're not as aesthetically appealing as embedded images. Others would say that, because they're essentially a big clickable box, they're more likely to drive click-throughs to your blog or website. Wherever you stand personally on the issue, you should definitely test both options to see where your followers fall on this question.
One of the major complaints about image previews was an inability to customize the image. Hootsuite has recently put that issue to bed, with new custom thumbnail functionality. Now, when you share a link to Facebook or LinkedIn through Hootsuite, you can still use the 'scraped' image it provides, or your can upload your own custom thumbnail to use. To do so, click on the little camera icon located on the thumbnail preview within your Hootsuite compose box. Then, follow instructions to replace the image. The title and description text within these links are also customizable, meaning you have complete control, and can ensure that your preview links are on-brand and align with your campaigns and messaging.
Now that you can customize those image previews, test and see how they compare to attached images. Do they actually drive more click-throughs or do the bulky previews hurt your engagement. Test them on both Facebook and LinkedIn and use these insights to guide your publishing in the future.
Images vs. gifs on Twitter and Facebook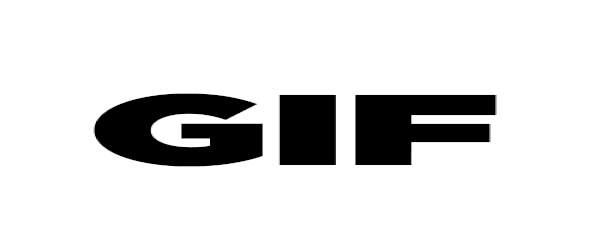 Have you experimented with gifs on your social accounts? These moving and looping images have been delighting people across the web for a few years now, and brands are finally starting the hop on board. Plus, major social networks, including both Twitter and Facebook, have taken steps over the last year to make gifs a more natural part of the experience. Still, some people harbor doubts about the power and appropriateness of gifs on Twitter and Facebook. The only way to know for sure is to test them.
Choose a piece of content and run it on back to back days at similar times, once with a static image and once with a gif. See which performs well, and use that insight moving forward. Make sure you're testing different content types and themes. You might find, for example, that a gif works better with blog posts while static images perform better when pointing to lead generation content. You might discover that gifs perform well once or twice per day, but start losing their power the more often you post them—an indicator that part of their value is in the surprise or rarity of their use. Or you might find that your followers don't really respond to gifs at all. Hootsuite is in the opposite situation—our followers love gifs! We've found that gifs increase our engagements on Tweets, specifically the number of people who share and retweet our messages. The important thing is that you test and see what works for you.
If you're unsure of how to use gifs or where to find them, check out our appropriately quick guide to gifs for helpful tips and tricks. And if you need a little inspiration, here are five brands doing great things on social with the help of gifs.
Images with text vs. images without text on all networks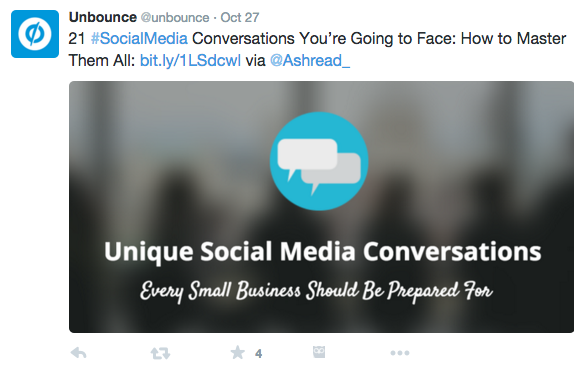 How many times a day within your Twitter feed do you see an image with text layered on top of it. This style of image has exploded in popularity, possibly because it allows people to extend their message beyond 140 characters or get a little more creative.
There are a number of apps out there, like Canva and Phonto, to help you layer text onto images. Think about what you what makes an image shareable and what you want it to say. Add text to your image and get creative in your social media messaging. Then see how these text-based images perform compared to your regular images. Do they drive more engagement and shares? Do they drive click-through but not engagement? How does this vary across your various networks? Do they like it on Instagram but not on Twitter?
You might discover that your followers either really love this type of image, or that they really hate it. The important thing is that you tested it and understand in what situations, if any, it works.
Instagram image sharing on Facebook and Twitter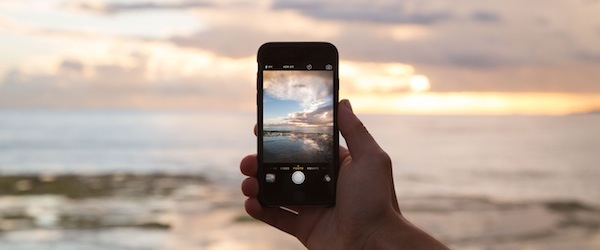 When you post a photo to Instagram, you're given the option of sharing the photo to Facebook and Twitter, among other networks. You might click on both networks without a second thought, but they each present Instagram images in very different ways.
With Facebook, Instagram posts appear beautifully in stream, much like any other attached image. This clean integration is largely thanks to the fact that Facebook actually owns Instagram, and benefits from the images being shared across networks. The only difference is a small "via Instagram" that appears at the top of the post. Still, it's worth a quick test to see if a photo posted through Instagram performs any differently than the same photo uploaded directly to Facebook. One thing in particular to look for is whether or not your Instagram following jumps when you cross-post that photo to Facebook. That alone might be worth using this approach.
With Twitter, Instagram photos only appear as links, not as actual photos, within the stream. This doesn't offer the immediate visual punch most of us are after with our Tweets. That being said, your followers might be inclined to click through to Instagram in order to see that image—which in turn could lead to more Instagram followers than if the image simply appeared in a Tweet. You won't know until you test it. Share photos to Twitter through Instagram and compare the engagement the Tweet receives with that of a regular photo post on Twitter. In most situations the attached photo will outperform your simple Instagram url, but you really never know.
Start managing your Instagram efforts through Hootsuite today.