Why Marketing Automation is One of the Hottest Sectors in Tech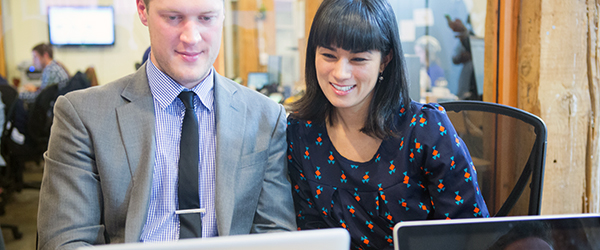 It might not be the sexiest topic, but it is – hands down – one of the hottest sectors in tech right now: marketing automation. Major IT vendors, the Oracles and Adobes and Salesforces of the world, are snapping up marketing automation software tools in an arms race that continues to escalate.
There have been a flurry of recent deals. Last year, Salesforce purchased ExactTarget, a tool for marketing and analytics, for a cool $2.5 billion, complementing previous acquisitions of Buddy Media ($745 million) and Radian6 ($326 million). Oracle has lately padded its arsenal with a pair of cutting-edge tools, Responsys ($1.5 billion) and Eloqua ($871 million), after snatching up Facebook ad platform Vitrue ($300 million) back in 2012. Adobe and SAP are on similar spending sprees.
In one of the most recent acquisitions, IBM paid an undisclosed (but presumably nine-figure) sum for Silverpop, a handy tool that pools data from multiple sources and builds a "universal customer profile" that can be used for campaigns via email, text or other means.
So why the sudden splurge on marketing automation? First, it's worth noting that corporate software spending has undergone a profound shift. IT budgets have been tightened, while more and more spending authority is going to marketing teams and CMOs. Accordingly, big software vendors are putting increased emphasis on their marketing offerings, especially user-friendly, cloud-based subscription software (i.e. software as a service or SaaS) that has proven ROI.
But perhaps even more important to consider are changing consumer habits. Social media ushered in a new era of intimate, personalized marketing. Not surprisingly, consumers have grown less receptive to traditional "spray and pray" mass marketing approaches. (Case in point: When 61,000 people were surveyed earlier this year by Forrester, fewer than a quarter said they trust email from companies.)
To this end, the latest generation of marketing automation software is finding creative ways to bridge the gap: applying the intimacy, personalization and insights gained from social media on a mass scale. This point is worth considering a bit further.
Social media has proven a powerful channel for companies and consumers to connect with each other on a one-on-one level. Its effectiveness, in large part, rests on its intimacy: the way social tools are able to bypass impersonal ads and outdated tools like phone help lines and bring individuals together.
As social media has matured, however, and grown into a serious business tool, challenges have arisen. "Intimacy" at scale is obviously difficult to achieve. Doing social media right requires time and personnel to understand audience, assess who the true influencers are, execute complex campaigns across multiple platforms, know where to allocate resources and – in short – treat individuals like individuals. Just automating the whole thing – and taking the human element out of it – isn't an option. In fact, it defeats the whole purpose.The fastest way to sabotage any social media strategy is inauthenticity and generic messaging.
This is where new marketing automation systems represent an impressive leap forward. Tools like Silverpop, uberVU (which my company recently acquired), ExactTarget, Marketo and others are not blunt instruments. They are intelligent, nimble and robust enough to provide personal insight into users – their habits, preferences and histories – both individually and at an aggregate level – and to do so at scale. And this is exactly why the biggest players in software are scooping them up.
These tools, in concert with smart use of social media, represent a new era in marketing. Companies that find ways to integrate social media and marketing automation effectively will be able to reach more customers and strengthen ties with existing ones in the years ahead. Companies that fail to do so risk being left behind as "mass" marketing takes its place on history's scrap heap.