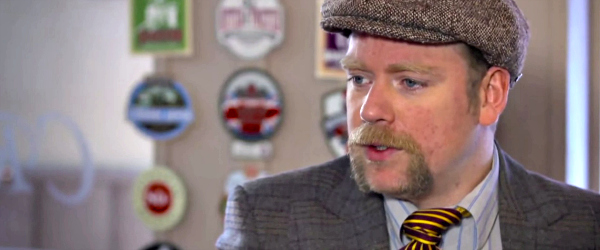 Rufus Hound's Lessons in Social Media Crisis Communication
London event company Secret Cinema has come under a huge amount of criticism last week for the last-minute cancellation of their early "large scale immersive theatre" events, much of it coming via Facebook and Twitter. It's times like these that companies really benefit from having a social media crisis communications plan in place, with the right tools to respond quickly.
@JulieSheps We are incredibly sorry. Please send us an email to info@secretcinema.org if you have any queries.

— secretcinema (@secretcinema) July 24, 2014
Secret Cinema got bombarded with messages from angry customers and thousands of mentions of "Secret Cinema" on Twitter following the cancellation. Comedian Rufus Hound capitalised on the news after the cancellation announcement, offering anyone who had their ticket cancelled free tickets to his own musical the same weekend. Hound's handle was among the top three most mentioned in relation to the story. The lesson for businesses? If you don't act quickly on social media when a PR crisis erupts, someone else will.
Supposed to be going to #SecretCinema? Bring your tickets to @SavoyTheatreLDN & see @ScoundrelsUK – gratis! http://t.co/ACKhkT1uMd — Rufus Hound (@RufusHound) July 25, 2014
To help Secret Cinema manage the mountain of responses, Hootsuite will be offering them a free trial of Hootsuite Pro and access to Hootsuite University.
Our social media crisis communication advice for brands:
1) Have a crisis plan for social. Assess possible future crises and have a clear and simple action plan on how to communicate.
2) Invest in a social relationship platform for business like Hootsuite Pro that offers social listening tools, so you're not caught flat-footed.
3) Schedule your posts to take pressure off the community managers, giving them the ability to respond in real time to customers.
4) Use social tools to sort responses by social influence and assign customer questions to the right departments in your organisation to respond instantly.
5) Make sure you have a dedicated team who have secure access to your social channels and have a destination to send people for more information, 140 characters isn't always enough.
6) Leverage the real-time nature of social media. Respond with fast answers and quick information.
7) Be human and be transparent—use personal pronouns like "I" and "we." If possible, post a video with a clear explanation of the situation and its cause. Don't use high-level language and legal terminology as this is the quickest way to alienate an audience.
With the help of Hootsuite Pro, your business will be ready for whatever comes your way on social media: