Social Media Education Pt. 1: The New Edge for Success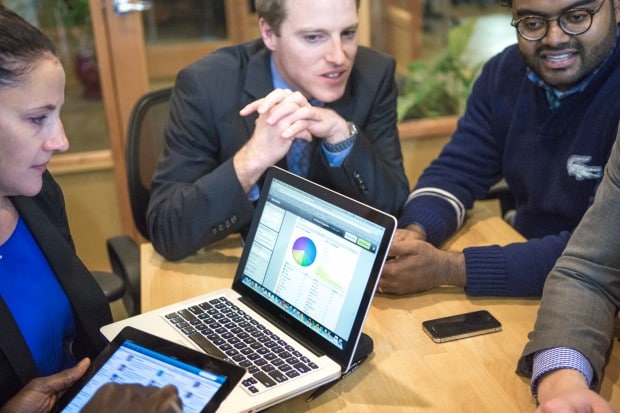 This is part 1 of a whitepaper exploring the importance of social media education for the modern business. You can download the full whitepaper here.
Social media is the place where qualified customers spend their free time and make decisions about what to buy. According to a recent report by the Pew Internet and American Life Study on social networking, 72 percent of adults online use social media sites. This is a boon for businesses because demographic social media studies show that the majority of people who engage in social media have an annual income greater than $75K, and a college level education or higher, which favors their ability to seek out and purchase products and services. A recent report by the McKinsey Global Institute showed how digitally prepared companies can unlock up to $1.3 trillion in annual business value by leveraging social technologies.
Companies that are not digitally prepared to handle the social media arena will not be in a position to benefit from this financial windfall. In order to take advantage of this massive influx in digital communications, today's professionals must have well-honed social media skills. This white paper explores some of the reasons why company-wide education is required to build skills and knowledge that will help your business prosper from this vast income potential.
Social Media Impacts All Areas of Business
The skills and knowledge required to successfully leverage social media now extend far beyond simply learning how to write a compelling tweet or Facebook post. The demand for social media expertise has extended into all areas of business because of the multiple directions in which social media has grown. The following are some of the ways social media impacts businesses:
Direct Customer-Brand Interaction
Today's consumers are sophisticated, tech-savvy, and able to quickly compare multiple products and services, so it is important for employees have relevant, real-time responses to consumer expectations that represent your brand with excellence across all social media channels. Training is the only sure way to obtain continuity of excellence, so that employees have the ability and agility to handle sophisticated, consumer and B2B interactions that occur globally via social media.
Consumers are using the high-level of information-community connectivity afforded by social media to their benefit. "Show-rooming" is but one example of how mobile-empowered consumers have blurred the boundaries between retail and online shopping to the point where large retail stores have to strategize to not lose in-store sales to online purchases. Social media training puts businesses in charge of their online conversations and makes it possible for them to create effective marketing strategies that leverage social media to generate leads and make sales. Managers trained in social media are prepared to navigate the many ways the Internet and social media impact your company's bottom line.
Buyer Personas
The majority of consumers online are active on social media. Within this interactive environment, distinct demographic profiles (buyer personas) have emerged. Social media platforms vary with respect to the buyer personas they attract, so it's important to gather data on which platforms resonate best with your audience.
Timing of interactions is also distinct and varies from one social media platform to another. There is now a "who, what, where, and when" element to publishing social media posts. When a business collects information on their buyer personas, they have the ability to locate and time their interactions optimally across the social media landscape.
Stay tuned for part 2 of this white paper, where we'll continue to look at the business implications of social media education.
Gain skills, strategy and credentials on social media strategy and advance your professional development. Get your Advanced Social Media Strategy Certificate today.