The Five-Step Guide to Better Social Media Security, Step 2: Centralize Social Media Channels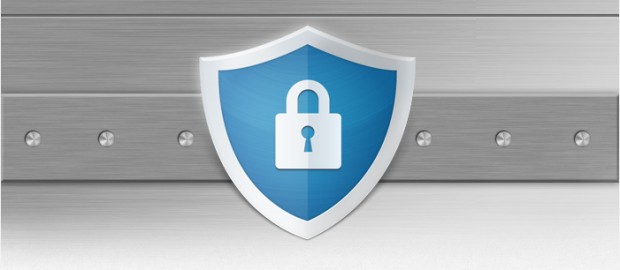 It's the worst nightmare of many C-suite executives. Someone has control of your social media accounts and is using them to spew negative messaging. Your branding is taking a hit, and you can't even get into your account to change the password. These worst-case scenarios are few and far between, but on the rare occasions they take place, they leave many higher-ups with a bad taste in their mouth. In reality, there is a very simple way to maintain control of accounts and help prevent a similar situation from happening to you, while still allowing a growing number of employees to engage clients using social media.
The following is the second excerpt of a five-step guide that breaks the most common social media security challenges and provides simple solutions to reduce the risk of them coming to fruition within your company. This excerpt specifically looks at the need to centralize social media channels while keeping your employees active on company accounts. Download the guide in its entirety below.

The challenge
Part of growing a social presence for your business involves creating multiple accounts on multiple social networks. It also involves extending social media powers to more and more employees within your company as you scale. Perhaps some employees have created a variety of corporate social media accounts on Facebook, LinkedIn and Twitter without official permission. You may also need staff at all levels of the company, from your CEO to your interns, to participate in social campaigns. As you scale, maintaining control of the multitude of accounts on various social networks becomes more and more difficult.
The solution
Though you do not want social messaging to be centralized, an essential step to securing social media assets within a business is to bring all of your social accounts under central control. Start with an audit of all the social media accounts within your enterprise. Take note of who manages them and who has access to them. Delete any extraneous accounts and remove permission from anyone who shouldn't have it. Once you do this, the simplest way to centralize control is to consolidate these accounts within a social media management system.
Social media management systems allow you to draft messaging and publish it to several accounts and several social networks from one interface. They also allow responsible parties to monitor all social messaging and activity in one place, simplifying what used to be a laborious and time-consuming task. These systems are also usually equipped with security features (in addition to a number of other features to benefit your campaigns, from message scheduling to analytics). Built-in malware and spam tools can notify users when they click a suspect link.
HootSuite automatically quarantines abusive links hidden with Ow.ly URLs with a safety warning, using Google Safebrowsing to determine whether a link may be unsafe. HootSuite also takes additional steps of deleting the offending link from the database, and blocking the source domain from accessing Ow.ly. This is a very easy way to help employees avoid ending up on dangerous websites and potentially compromising their accounts. Social media management tools will also notify team leaders if any suspicious activity is taking place on their accounts, which would allow them to shut down any potential security threats.
The need to bring all social accounts into one space has grown as paid social media (like Twitter's Promoted Products and Facebook's Promoted Posts) have become a core part of social campaigns. This billion-dollar business trend is going to work its way into most businesses' social strategy, and the financial implications associated with paid social has become another factor worth considering when centralizing control over social assets. You don't want your brand to invest tens of thousands, even hundreds of thousands of dollars into Promoted Accounts or Promoted Tweets only to have your investment ruined by an inappropriate tweet from someone who gains access to your account. Thankfully, choosing a social media management system that allows you to buy ads from within the platform brings all of the above-mentioned security to your paid social efforts. Purchases of paid social can be monitored by responsible parties within your organization and there is no need for additional passwords associated with paid social platforms
Want to read the rest of the guide? Download it below.