Twitter Boosting User Security After AP Hacking: Ryan Holmes on Bloomberg West
On April 23rd, the Twitter account of the Associated Press was hacked, and a false tweet about an attack on the White House was sent to almost 2 million users. The account was quickly suspended, those 2 million followers temporarily lost, and even the stock market took a brief tumble. The potential effects of the incident on the public's trust in AP, and in news found on social media in general, remains to be seen. But the AP hack is just the most recent in a long line of high-profile hacks and mistweets that show just how destructive a compromised social media account can be.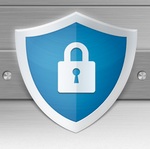 In this video, HootSuite CEO Ryan Holmes discusses how HootSuite's security features could have helped prevent the Associated Press Twitter account hack. The HootSuite Teams and Permissions functionalities reduce security risks by cutting down on password sharing within big teams and by setting limited permissions on who can post to your organization's social accounts without prior approval. This in turn allows all tweets, including any potentially negative or false tweets, to be reviewed and revised before they are sent. Learn more about HootSuite's Security Features, and why this may be an essential tool for your business.
Learn more about HootSuite Enterprise and request a demo.
More Information