The Power and Influence of Women in Social Media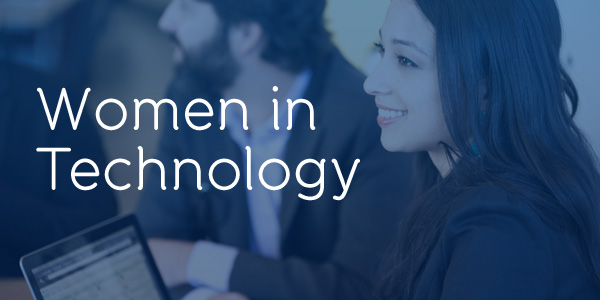 Fact: More women use social media than men in North America.
Technology's male-domination is slowly disintegrating. Thanks to social media, more and more women are finding their voice, confidence and careers online. For most women, social media is a major source of daily entertainment. Interestingly enough, many women actually prefer socializing online over dating or spending time with their partner. For others, it's their source of news, content and conversations. Whatever their reason for being on social, 75% of North American female internet users use social media (versus 63% of men).
The overwhelming majority of women on social media means that their online connectivity and influence in numbers is far-reaching, and exposure to brands and their content is high. But women are slowly becoming disinterested in or too busy for social media, which leads some to believe that marketers still don't know what women want.
The Power of Women in Social Media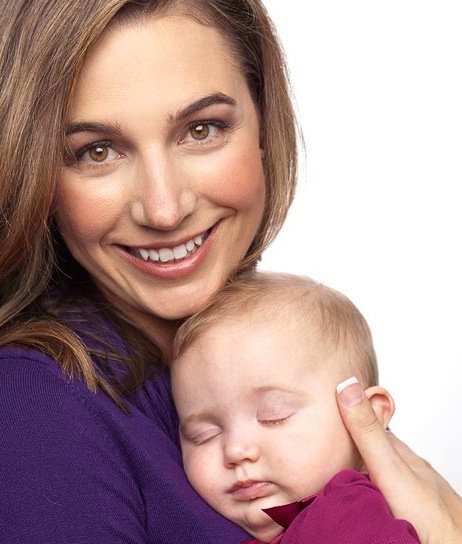 In an interview with the socially savvy journalist Jenni Hogan, HootSuite's Ulara Nakagawa touched on the topic of women in social media.
"I think women are more powerful than they think in social media," said Jenni Hogan. "As a mother, I see other mothers multitasking, working full time, being CEO of their family and using technology to be more efficient. I think that we are the superusers of technology being busy, working moms. Females, without even knowing it, are leaders in this area. Tech companies should let females be part of the discovery process rather than coming up with a product and saying 'here's how we think it's going to be great for you.' There are a lot of brilliant women out there and if tech companies just listen to what they're saying, we could find some pretty cool jackpots that will help a lot of people in the future."
Proof is in the Pudding
In a recent online survey entitled "Digital Women Influencers," conducted between global communications firm Weber Shandwick and KRC Research, 2,000 North American women were asked questions about online engagement. Based on their results, Weber Shandwick's Marcy Massura, stated that "no successful brand these days can be without a social media engagement plan. Nor can any marketer ignore the strength – in number and influence – of women who use social media." Let's take a look at where these women are spending their time in social.
Social Sites Where Women are Most Active

Of those North American women using social media, 68% of them are considered "The Women of Social Media." These women spend one hour or more each week in social and on a scale of 1-10, they rate their enjoyment at 5 or higher. For many women, social media is a major source of entertainment and discussions revolving topics of their personal or business interests. These women are dominating social media channels such as Facebook, Twitter, Instagram, Pinterest, Blogger and Google+; Facebook being the most prevalent of them all.
Why? Because social media allows women to control who they talk to and when- in a safe, easily navigable environment that is full of stimulation and interesting content. Marcy Massura also wisely said that "social media is where these women like to be and social platforms connect them with products and brands. Marketers need to recognize that social media is more than a channel for distributing coupons and promoting sales, but an opportunity for building relationships."
Strength in Numbers and Influence ~ "Mommy Bloggers"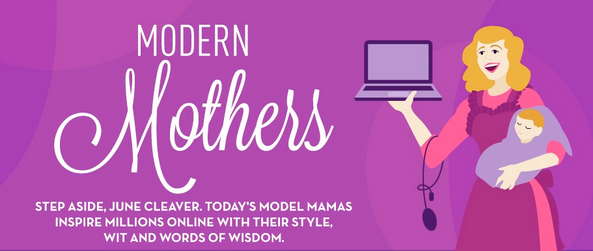 More and more parents are turning to the growing online freelance industry for income and information. "Mommy bloggers" are a massive and extremely influential demographic. To be exact, there are 3.9 million "mommy" blogs in North America, 500 of which have considerable power and reach.
Some of these bloggers have become so influential that they've written books, spoken at conferences and made livings off of their blogs. 2012's number one "mommy blogger," Jenny Lawson of The Bloggess, has a regular readership of over 3 million and is responsible for starting a worldwide movement that encourages readers to say "I'm worth it" and for mobilizing her following to give $43k to people online who were short on Christmas cash last year. Why is Jenny Lawson so popular? Because she's funny, outspoken, controversial, confessional and a good writer.
Not only do mommy blogs swap tips, tricks and funny or informative stories about parenting, but unlike with traditional books, they are approachable and open to comments. These moms are building relationships and massive communities that revolve around personable guidance and support. This is something that big businesses can never take away from them – which adds to their charm and influence. Many of these women have the power to "make or break" a product and/or business. Has your brand tapped into this market?
Pinterest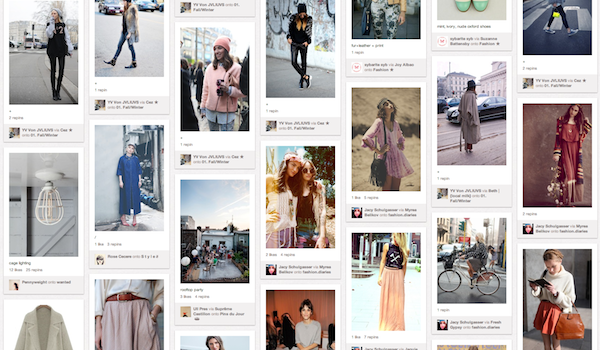 The online content sharing site – Pinterest – is doing something right with women. According to research, women are five times as likely to be on the site as men, amounting to the largest gender difference seen amongst the top social media sites. What's not to like about curating what you see online? It's like flipping through the pages of a magazine geared specifically toward your personal interests. And guess what? If you play your brand's cards right, thousands of dedicated pinterest users could be sharing and "re-pinning" your product.
The Cost of Ignoring the Women of Social Media
Hopefully by now you can see, that more than just liking social media, women are influencing people, brands, movements and sales. But are marketers tapping into women's strength in numbers and influence? Are brands reaching out to these 3.9 million mommy bloggers or Pinterest users who scrape the web for their favorite brands and content to share with their active followers?

Four in every 10 women have dropped off these major social media sites in the last six months. Their reasons? Some of them (59%) have lost interest and some (35%) simply don't have the time. But being busy working moms didn't stop them six months ago.
This 35% drop off in social media site usage by females should not be taken lightly by marketers. As we have discovered, women in social media are a highly active consumer market and carry a lot of influence over buying decisions; not just with their families but with their friends and peers as well. We think it's time that brands tap in and give women something to be interested in again.
Whether you are a high-powered woman in social media or not, what ideas do you have for how brands can better connect with these influencers?