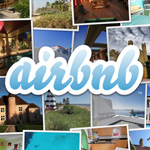 Founded in August 2008, Airbnb is a global community marketplace for unique spaces located in over 182 countries. Understandably, connecting with a global audience of both travellers and hosts in real-time is essential to their growth and success. Learn how Airbnb uses social media to amplify stories, connect with travellers and ultimately drive business growth in our customer story.
The Challenges of Running a Global Community Marketplace
With thousands of users around the globe, Airbnb must adapt their voice for different international markets. Customer experience and community are absolutely critical to their brand. "Our community is core to our business. From the moment that people land or start their trip, they're going to be Tweeting and Facebooking, they're basically opening up a conversation and we want to be part of it," says Venetia Pristavec, Airbnb's Creative Lead.
Using HootSuite, Airbnb sought a solution to the challenges they face as a local and international social brand that connects hosts and visitors to vacation experiences around the globe. How does Airbnb adapt and maintain their digital brand voice internationally? Social helps them with this.
Social Business Solutions
Airbnb uses HootSuite's social media management system to manage thousands of conversations around the globe. Our robust and user-friendly analytic tools measure their user growth and social CRM, while tracking certain keywords over time, so that Airbnb can strategize social campaigns accordingly. From an international perspective, HootSuite helps them manage and adapt their international voices to maintain brand consistency.
What does Airbnb use social for?
Educate and spread the word of what Airbnb is: People need to know what they are offering, why they're good and what's different.
Generate relationships and strengthen community.
Communicate with global networks and manage customer sentiment.
By scheduling social messaging from the dashboard, they are able to target different time zones right from Airbnb's head office in San Francisco. Likewise, with so many departments needing social, the technology must support multiple social teams within Airbnb's global organization. In the HootSuite Enterprise dashboard, different departments are assigned separate tasks to ensure a quick response, thus efficiently connecting with its vast community.
"We work very closely with customer service, operations, sales and activation. As you can imagine, without something like HootSuite, departments and individuals would bump into each other… HootSuite has been invaluable in making sure that we're working as effectively as possible and making sure that we're serving the consumer the fastest and best that we can," says Airbnb Social Media Manager, Tan Lam.
Book a home, castle, couch, treehouse, igloo, room or even a private island. For your next vacation, rent a unique space anywhere in the world with Airbnb.
Share 'Using Social Media for Global Growth: The Airbnb Story' with your colleagues, clients and peers. Want to make HootSuite part of your success story? Contact HootSuite Enterprise and request a demo.