HootSuite and Syracuse University Deliver Courseware for a New Generation of Social Media Professionals
By Kirsten • 2 years ago • 15 Comments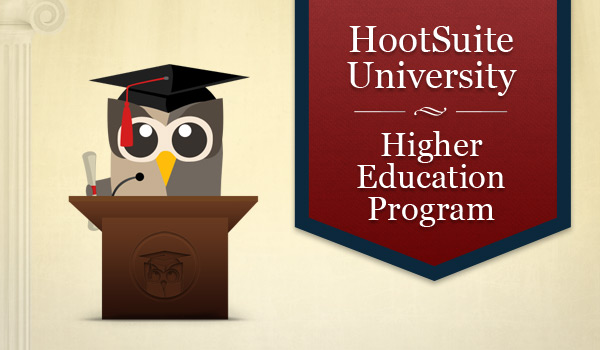 In a competitive job market and shrinking global economy, social media has emerged as a booming industry. Reading the most recent job descriptions, it's apparent that social media skills are not only in high demand, but are now required by employers all over the world.
To address this growing demand for qualified social media professionals, HootSuite University is pleased to introduce its Higher Education Program, launching with its first education partner, Syracuse University's S.I Newhouse School of Public Communications. The program will give professors and students access to HootSuite Pro and HootSuite University in an effort to help increase student's digital awareness and social media skills.
For professors interested in participating in this program, sign up to learn more.

Making The Grade: HootSuite & Syracuse University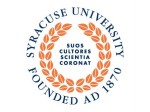 This collaboration between HootSuite and Newhouse gives students the opportunity to marry the theory and concepts learned in Newhouse social media classes with the practical know-how of creating and managing their professional social profiles. Students will also use the HootSuite dashboard to integrate, monitor, and measure multiple social networks in a strategic and meaningful way.
"The value that HootSuite University courseware provides to students is the opportunity to engage with the material at their own pace combined with the hands-on experience and technical skills of integrating and managing multiple social media accounts in one place," said Dr. William J. Ward, social media professor at the S.I. Newhouse School of Public Communications at Syracuse University.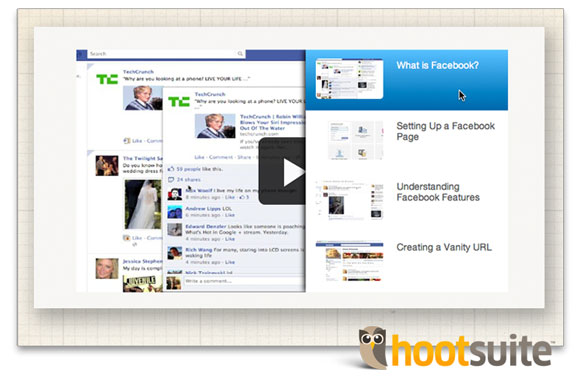 Social Media Courseware in the Classroom
Students who participate in HootSuite University's Higher Education program will benefit from advanced social media and HootSuite training, in addition to team collaboration and social analytics reporting.
The free 90 day program will give you access to:
HootSuite Pro – And will include the ability to add 1 team member and create 2 custom reports. HootSuite Pro takes students beyond HootSuite's basic plan with advanced functionality, including unlimited Social Profiles, enhanced Social Analytics, and Team Collaboration.
HootSuite University – An online certification program that delivers education about Social Media and HootSuite to industry leading professionals. Includes access to all on-demand courseware, Lecture Series library, HootSuite Social Media Consultant Directory, Jobs Board, and weekly #HSUchat.
HootSuite Certification – Students who complete their HootSuite training receive a badge verifying their proficiency with HootSuite dashboard features, providing them with recognized credentials to carry with them beyond graduation.
This courseware was made available to Newhouse School at Syracuse University through HootSuite University's Higher Education Program, which is currently in closed beta. For professors interested in participating, please find more information on our website.