#HootTip: Anatomy of the Social Network Selector
The HootSuite Dashboard is dedicated to streamlining your social media efforts. That's why the Dashboard is chock full of features and tools to help you make the most of your social media management. Plus, we're always adding more. To help get you acquainted with the Dashboard's functionality, or just give you a refresher, we have a new #HootTip all about a handy HootSuite feature.
The Social Network Selector is a great way for users who manage a multitude of profiles to de-clutter their dashboard. Also by using this option, you can quickly select, pin, and favorite profiles before composing an update. In this HootTip, we provide another way to optimize your social media efforts by showing you how to turn on the Social Network Selector and break down the options available.
Enable the Social Network Selector
Toggle the Social Network Selector by accessing Settings from the Side-Menu and selecting Preferences. Next, check the "Use the new social network selector when composing messages" box. To add profiles to send through, simply click on the avatar(s) you want to send through.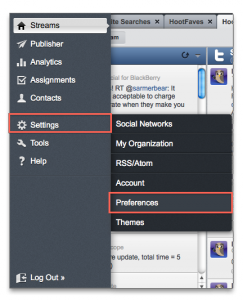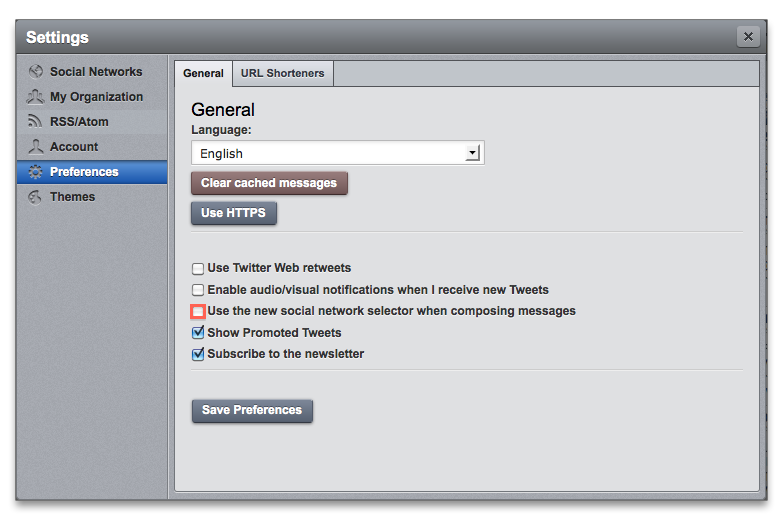 Anatomy of the Social Network Selector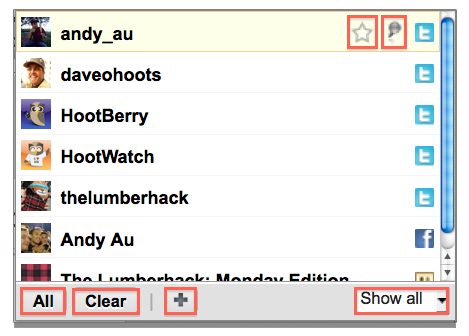 Pin
By hovering over a profile you're given the option to Favorite and Pin it. Pinning profiles allows you to send multiple messages through that profile without having to re-select it.
Favorite
After favoriting or starring a profile, you can then toggle between two lists of profiles: Show all and Favorites. Switch between the two by selecting the Show all drop-down menu.
All
Selecting the All button automatically selects all of your profiles to send an update through.
Clear
Selecting the Clear button does the opposite of the All button, removing the selected profiles you've chosen to send an update through.
+
Similar to the native Profile Picker, the + button allows you to add a new social network.
This HootTip is a great way for you to organize your list of social network profiles. Give it a try today!
Like many updates, we've added these handy features based on your helpful feedback. What's your next idea? Also, keep an eye out for a new #HootTip each week – they're short, sweet and re-Tweetable so you can share your HootSuite expertise with your friends and followers. Some lucky RTers may just find themselves with a #HootKit… It's our way of saying "thanks for spreading the word."