Watch the Social Media Race with HootSuite's 2012 Election Tracker
Want to see who is winning the "social media race" on the road to the 2012 US Presidential Election?
HootSuite's 2012 Election Tracker shows you social media metrics, as they happen, and measures sentiment of the social messaging. Who gets more mentions, Likes, and positive sentiment, Barack Obama or Mitt Romney? The live election dashboard is just a small peek at the power of HootSuite Command Center.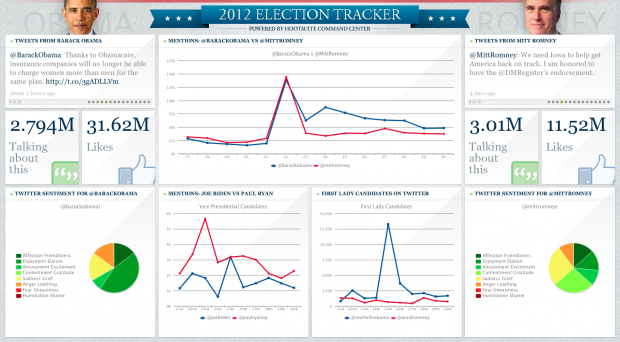 While the HootSuite 2012 Election tracker is optimized for your single HD screen, Command Center can be customized to track any number of key metrics, on any number of screens, including mobile handsets.
Visit the 2012 Election Tracker here.