Zombie Outbreak Hits Hootsuite and Zendesk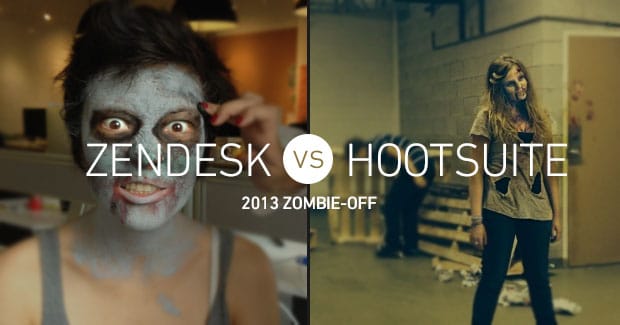 NEWS ALERT: Hootsuite and Zendesk have both been affected by a zombie outbreak. Survivors have confirmed the outbreak is real. Both companies are working on getting word out to the public from within their headquarters as they attempt to fight off the infected.
Now that we have your attention, let's clear things up. Actually, both Hootsuite and Zendesk have agreed to a zombie video showdown. Watch the videos, then read the details of the wager below.
Track the action of both campaigns by following the hashtags: #28TweetsLater for Hootsuite, and #Zombiedesk for Zendesk. In a bold move, Hootsuite video lead Evan Aagaard issued a challenge to his peers at Zendesk over Twitter, and they accepted. The result is a head-to-head video battle, with precious Owly and Buddhy swag on the line.
The Battle (for survival)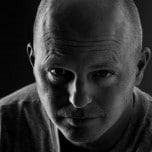 To help declare a winner, both teams have agreed to let VentureBeat reporter John Koetsier and Fast Company writer Alice Truong judge the competition, based on these criteria:
How good is the production value (quality)?

How true has each contestant remained to the conventions of the zombie genre?

Which one do you like better?

How many views /comments / likes has each video collected by EOD on Oct. 31st?
As part of the friendly bet, the only other detail that both video teams agreed to is that the video had to be instructional, and highlight the use of their product during a real zombie apocalypse.
So, vote with your views, comments and shares! Which do you think is better? What did you like about them?
Have you tried the Zendesk app in Hootsuite? Level-up your social media game by creating Zendesk support tickets from social messages you discover in your dashboard. Try it now.