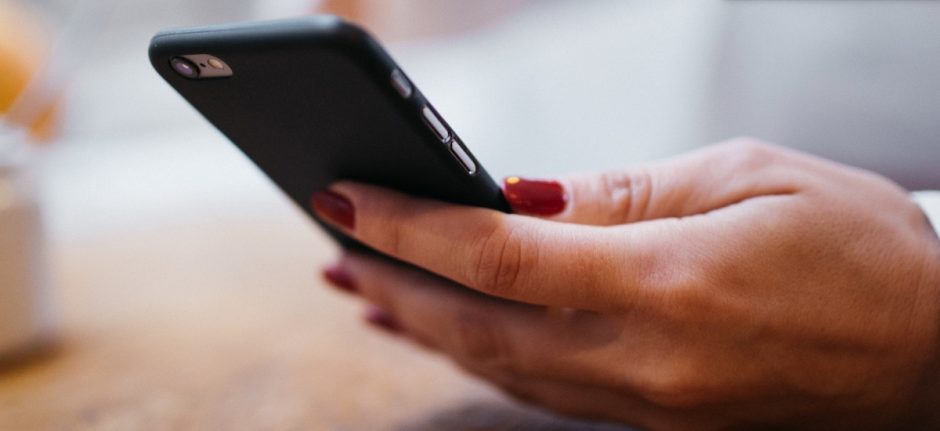 The 3 Facebook Ad Tips You Need To Know
You already know that Facebook ads are one of the best ways to boost your business in 2017. However, it can be hard to know if you're spending your time—and ad budget—efficiently.
To help you out, Facebook's regional head of western Canada, Vik Kambli, joined Mediative's director of paid media, Carolina Rivera, and Hootsuite's senior manager of social ads, Ryan Ginsberg, to share their expert advice in our webinar Using Social Ads to Increase Reach and Revenue. In it, the experts discuss three of top Facebook Ad tips—and how to put them into action.
Bonus: Download a free guide that teaches you how to turn Facebook traffic into sales in four simple steps using Hootsuite.
3 key Facebook ad tips from the experts
1. Think mobile first
AdRoll, the retargeting and prospecting platform of choice for over 30,000 advertisers worldwide, found "mobile ads have 9.1 times higher clickthrough rates than traditional web ads." That means your brand's ads need to be created with smartphones in mind. As Facebook's Kambli shares, "20 percent of people's time on mobile phones is spent on Facebook and Instagram."
People often use their phones to buy and research products. That's why it's important your Facebook ads are optimized for mobile viewing.
Kambli explains that "Facebook's dynamic ads are where you can reach people seamlessly across devices. You are able to automatically promote your entire product catalog to your target audience to generate demand and serve customers the ads for the products they want, when they want them."
You can use Facebook's dynamic ads to optimize your content for mobile by:
Integrating with your ecommerce platform if your website is powered by one of Facebook's partners such as Shopify, Magento, or BigCommerce

Getting more installs of your mobile app by using relevant product ads that encourage users to download
Facebook has a thorough guide to dynamic ads in their help centre. The three key tips for mobile-focused targeting include:
Use Facebook's "Mixed Placement" tool to create and run ads across mobile, desktop and Audience Network. These types of mobile ad sets optimized specifically for conversions see greater reach and opportunities for results compared to those that don't.

Don't run different ad sets that target different devices. This limits Facebook's ability to optimize across devices and reach the people most likely to convert and purchase.

Use the cross-device reports function to understand the value of activity and conversions that happen across different devices.
By using Facebook's dynamic ads, you're able to seamlessly run advertising campaigns across multiple devices. The next step is to figure out which ads are performing—and which need work.
2. Test and optimize
The best way to find out which Facebook ads are working for your brand is with A/B testing, or split testing. As our post How Social Media Can Help You With Your Next A/B Test explains, "Conducting an A/B test will provide you with insights about your website's visitors, as well as changes that best help boost traffic or conversions."  
Echoing these benefits, Kambli recommends businesses focus on split testing, where advertisers can test multiple variants of creative against a host of different audience segments.
To get the most out of all of your Facebook ads, Kambli encourages businesses to push themselves and get creative with a simple three step system:
Try out different variations of design and copy combinations.

Find the ones that resonate the most with your audience

Use this information to put more budget behind these successful ads and carry your learnings forward.
With tools such as Hootsuite Ads, you can conduct automatic split testing—saving time and improving your ad spend. The built-in optimization algorithm can be set to automatically make changes to your campaign where necessary, based on key performance triggers set by your brand.
If you're looking for more ways to get the most out of your Facebook ads, check out our guide 5 Surprising Ways to Optimize Your Facebook Ads.
3. Measure what matters
Kambli defines three fundamental shifts in Facebook ads measurement that have taken the place of previous practices. These are:
The shift from cookies to people.

The shift from measuring proxy metrics such as likes and followers, to tangible results like sales, in-store visits, and return on investment (ROI).

The shift from last-touch attribution to multi-touch attribution.
With the first shift from cookies to people, Kambli explains "Customers are usually logged-into their Facebook accounts from multiple devices. The information gathered forms context and a more complete picture of the individual, compared to relying on cookies alone."
This data is valuable because it helps you make better decisions with your Facebook ad strategy and increase the efficiency of your ad budget. Knowing who your target customer is as a whole, rather than simply from one set of data, helps you understand what ad content will resonate with them.
Say, for example, your target customer was the director of social media at a home construction company. While cookies might tell you that this customer consumes content about power tools while at their work desk, they might be visiting content about sustainable and eco-friendly living while on their mobile devices in their personal time. If you notice a pattern in content consumption habits amongst your target customers, you can construct ad content that targets all of these interests.
The second shift, from measuring vanity metrics such as likes to real business results helps show the true value of your Facebook ads. Likes and follows can definitely give you general information about the state of your social efforts and indicate business growth patterns, but tangible success with your bottom line provides a more comprehensive picture. It's important to measure how your social efforts are actually contributing to your business' profitability.
When customers purchase something, ask them to fill out a very quick survey. Ask them whether your Facebook ads had an impact on their buying decision, and if so, how. This direct approach will give you a good idea of which of your ads are working and providing the conversions you want.
The final shift, from last-touch attribution to multi-touch attribution helps you understand the different parts and KPIs in your pipeline—and how these parts are working for you. There are usually many touch-points and ads a customer sees and interacts with before they actually buy, and a multi-touch attribution model gives credit to all of these.
A last-touch attribution model gives the conversion credit to the last channel the customer clicked through. Instead, Kambli recommends businesses "use a multi-touch attribution model to get a much clearer picture of your buyer's journey." For example, with Facebook's Mobile Measurement Partners—adjust, Adways Inc., AppsFlyer, Apsalar, CyberZ, Kochava, and Localytics—mobile app advertisers can assign credit to ads that people viewed but never clicked on, if that person eventually downloaded the app.
You are able to see the different steps and channels your customer went through before completing the conversion. This lets you not only understand your target customer better, but see how your Facebook ads fit into the overall pattern.
The best way to connect with your customer is by understanding them—something that Facebook helps you do with their family of comprehensive advertising solutions.
Use social ads to increase reach and revenue.