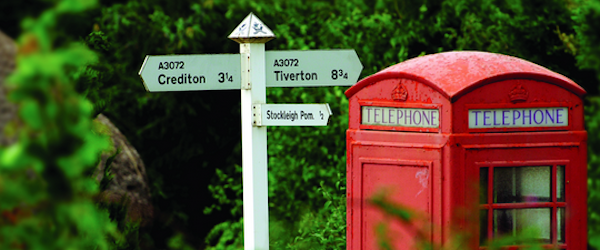 Social Media at Scale: Secrets from UK's Largest Regional Media Network
Scott Hornsby is Head of Social Media at the UK's largest regional media network, Local World and panellist at Connect via HootSuite London on June 4. In this blog post, Scott shares his secrets to building an organization-wide social media strategy and training employees from the ground up in six months. In doing so, he increased followers by 105%, daily social media referrals by 90%, and scaled social to manage 350 social profiles in HootSuite.
Founded in January 2013, Local World is already one of the largest regional media networks in the UK. We're leading the charge of regional media's fight back after years of decline with a portfolio of over 100 long-standing newspaper titles and 74 websites, and by focusing efforts on growing our digital audience.
The State of Social Before a Strategy
In July 2013, I was appointed Head of Social Media at Local World, having held various positions over the last 11 years at Northcliffe Media (which was acquired by Local World). At the time, Local World's titles had around 500,000 connections on Facebook and Twitter, which wasn't bad, but these numbers were never analysed or monitored. The same went for number of traffic referrals to our websites, which sat at a mere 8% of our total audience, or 20,000 per day.
In the beginning, I carried out daily Facebook insight reviews and monitored our Twitter profiles to better understand our reach. But social media evolves, as do the metrics we use to identify trends and the speed at which people expect a response. Likewise, the speed at which social media advanced caused people to rush into something they didn't quite understand. We knew we had to be involved and have a presence, but didn't necessarily have the requisite knowledge to carry it out strategically.
We needed a new approach to ensure that the hundreds of people who managed Local World's accounts could do so with the right knowledge, data, and understanding. This meant that a lot of changes had to be made, including: gaining consistency across our publishing brands; establishing set rules on how things should be posted; and deciding what KPIs should be set to monitor performance.

Putting a Scalable Social Strategy in Place
Let's talk social media strategy: has your business got one? We had to start from scratch. That presented the problem of devising and implementing a one-size-fits-all social strategy for newspapers and websites across the UK, from Cornwall to Hull, from Stoke-on-Trent to the coast of Kent – titles which are all so different.
My approach was to introduce best practice across all centres. This included designing content plans that could be implemented by all and presenting guidelines in an approachable and understandable way.
Training took place over a six-month period across our editorial, marketing, advertising, and promotions teams. It is my belief that nothing beats a hands-on training session on live social channels – delving into insight data and replying to comments together in real time. Not only do people take more knowledge and understanding away, but it also gives us a chance to show results to prove that certain tweaks to a post or tweet make a difference.
From these sessions we established a team of social media champions who now confidently manage, engage, and report on their own social profiles.
Reaping the Rewards of a Scalable Social Strategy
This may be stating the obvious, but social media for news websites is all about engaging with the right people and reacting quickly to breaking stories. It would be impossible for one person to do this, especially with the hundreds of social profiles and 74 websites that Local World now operates. What's required is a team of people, equipped with the right tools.
This is where HootSuite comes in. A successful trial across some of our brands produced dividends, such as increases in connections and influential followers as well as the ability to delve into insights like never before. HootSuite Analytics gives us a marketing advantage as we have proof of what we should be doing, when, and across which channels. With analytics we devised our own algorithm that scores our sites daily to see how well they're performing on social media. This information is being constantly shared across our teams, meaning that the entire organization can work continuously to improve what we do best.
In the last 10 months, we've been able to double our Facebook likes and Twitter followers. It's numbers like this that our executives like to hear and I've lost count on how many times I have been asked 'Have we hit a million yet?' But it's insights that go deeper into business objectives that really matter.
Hear more from Scott and co-panellists from NATO and Marie Curie at Connect via HootSuite London on June 4. With limited availability, register for the event today!