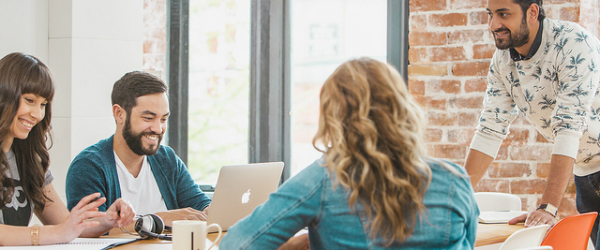 Putting Your Business's Digital Foot Forward With Social Media Education
Digital advancement of today's organizations happens across the workforce—not just tools, properties, and processes. But it can be challenging to ensure a consistent level of social expertise across all departments. In fact, 77 percent of companies consider the digital skills gap to be the key hurdle to their social transformation.
Education publisher Wiley faced these challenges, and recognized the need to address the issue in a comprehensive manner. This led to creation of a multi-tiered custom education program tailored to their employees' needs.
Wiley's Director of Social Marketing Michelle Lockett and Hootsuite's Director of Enterprise Education Michael Blondé discussed the growing industry trends, common adoption challenges, and increased demand for custom social media education in our on-demand webinar, How Wiley Increased Employee Engagement by 90%. The conversation was focused on how employee training programs benefit the organization's bottom line.
Michelle Lockett pointed out how social media training taps into the workforce's existing potential.
"Everybody's always marketing for your company no matter what, whether it's having a drink with somebody and talking about your day, or tweeting what you did for the day," Michelle explained in the webinar. "It's the same concept, just a different medium."
She also emphasized the importance of being aware of the conversations about your brand, and how that knowledge is key to getting executive buy-in for training programs.
Executives often forget that people are talking about your brand, whether you are listening or not. –@MichelleLockett #HootWiley

— Hootsuite Enterprise (@HootBusiness) June 11, 2015
Watch our on-demand webinar to find out how Wiley's custom education program helped increase employee engagement by 90 percent, and get insights on how your company can:
Create a scalable training program and provide resources for employees to improve their digital skills level
Find effective levers to drive employee adoption of social media education program
Utilize existing social networks of your employees to help raise awareness about your organization
Don't miss the Q&A session with Michelle and Michael at the end of the webinar to find out more about industry trends in social media education, as well as an analysis of an organized certification program versus self-directed training.