Solution Partner Spotlight: Safe & Effective Social Media Messaging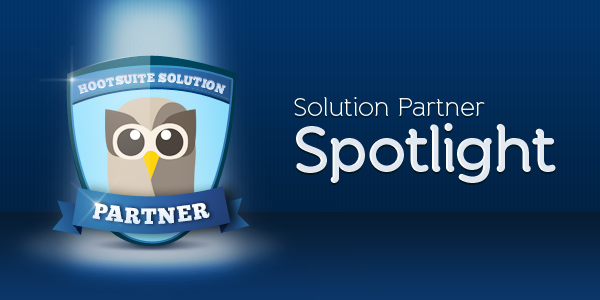 HootSuite's Solution Partner team is pleased to feature MediaLeaders, a consulting agency that runs social media and marketing for some of the world's biggest brands. Josh Ochs, the Founder of MediaLeaders shares his 5 basic tips for social media messaging.
Having managed social media for over 36 global brands, Ochs has become a thought leader in the online marketing space. Based on past experience with brands such as Disney and Neutrogena, he has gathered key tips on how to mitigate the risks of social messaging while developing effective and engaging content.
Tips for Light, Bright, & Polite Social Messaging
1. Client Messaging Formula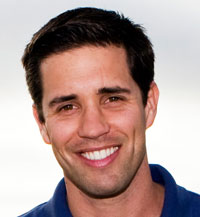 Often companies first want to map out a strategy for their social media, but the initial step should be determining their overall goal. For brands and marketers, ultimately the goal of using social media is to enhance how they sell a product or idea with online tools. To create posts that align with this goal, the formula for messaging consists of a combination of these components:
[IMAGE] + [ENGAGING QUESTION] + [CALL TO ACTION] + [LINK]
Basically, you want to:
Attract interest with an image (preferably squared)

Try to avoid asking yes or no questions

Tell the audience directly what you want them to do

Whenever possible, drive traffic back to your site
2. Engagement Calendar
Keep your audience hungry for information, show them that you're actively sharing interesting stories. But avoid bombarding feeds with random content just for the sake of visibility.
When you plan out a week's worth of social messaging at once, you can ensure that:
Message creation is condensed into one session instead of brackets of time per day

Posts are reasonably spaced out in your schedule

Every message is unique from one another for each individual social network
3. Content Review
More than one person will be reading your messaging when it's posted, so multiple people should also be reading your posts before it goes live. To create messaging that is not only engaging for yourself but a range of people, try a four-person review process:
Person 1: Writes the post using the messaging formula, taking into consideration holidays and key dates around the target audience.

Person 2: Reviews message and adds images to accompany content.

Person 3: Spell Check and review, adding improvements for more engagement.

Person 4: Final Review, polish the messaging before sending out or scheduling into calendar.
4. Scheduling
Complement the messages you schedule with the power of the Hootlet. Scheduling in itself is a useful functionality, but with the Hootlet extension, you can diversify the type of content you share and easily drive traffic back to specific sites.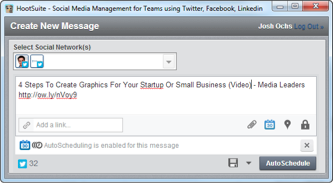 Auto-schedule content you find while browsing your own site or favorite blogs and easily organize your posts from HootSuite's daily/weekly/monthly calendar view.
5. Team Training
Finally, the basics of safe and effective messaging for any company starts at the roots. Ideally to ensure your audience only sees your best work, you need to train your team to always think "Light, Bright & Polite" when producing content.
What is Light, Bright & Polite?
Light: Keep your messaging concise and to the point (i.e. Less than 100 characters)

Bright: Share information or stories that are valuable and fun. Hook your fans with good content that you would want to share with your friends.

Polite: Make sure it's billboard-ready. You don't want to step on any toes, so avoid politics, religion, personal opinions, blatant selling or anything that your client wouldn't be proud of in the long-run.
Simple, right? MediaLeaders has consistently managed social media for over three dozen global brands by leveraging the functionality of HootSuite along with these best practices.
"As an integral component of our social media toolbox, HootSuite allows us to be flexible and act counter-intuitively in how we produce our social messaging for individual clients," says Josh.
Thanks to Josh for sharing his tips on social media messaging. Learn more about MediaLeaders on Google+, Youtube and their MediaLeaders site.
HootSuite Solution Partners provide services to businesses looking to grow in social. They offer social media marketing strategy, implementation, training and other services alongside HootSuite's industry-leading social relationship platform. Solution Partners earn recurring revenue for introducing their clients to HootSuite.
Interested in becoming a partner?  Apply today.