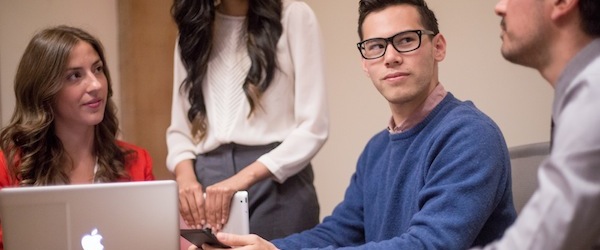 Evaluation Guide: Social Media Education Programs
Social media and other digital tools are transforming how people get things done in the modern workplace. Whether or not your organization is prepared for this digital shift, employees now have the power to communicate directly with customers and represent your brand on a massive scale. With every message or photograph they share, they can either promote your company to a wide audience or drag it into a public relations crisis.
Social media education is key to empowering workers with the technical knowledge, judgement, and strategic insight that they require in the digital era. But every organization has a unique set of business goals and educational requirements. How do you know which social media education program is right for your team?
Hootsuite has created an Evaluation Guide to Social Media Education Programs, to help you find a solution that is not only attuned to your business needs, but educationally sound.
This evaluation guide provides a framework for choosing a program that will drive business growth and unlock the productive potential of your workforce. It will help you:
Evaluate social media education programs based on the needs of your entire organization
Learn how education can accelerate digital transformation and significantly mitigate social media risk
Compare the benefits of three categories of social media education: custom education, social media practitioner training, and social leadership development