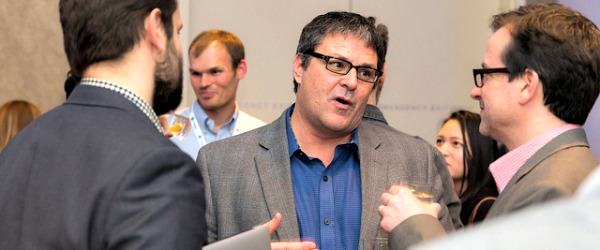 Strengthening Our Commitment to Education, Hootsuite Welcomes Allison Michels and Dr. William Ward to the Nest
What does it take to transform a large enterprise into a truly social organization? The right tools are essential, but they are only as effective as the people using them. According to Altimeter, only 18% of businesses say their employees have the social media knowledge and skills they need.
In October 2013, Hootsuite partnered with Syracuse University's S.I. Newhouse School of Public Communications to offer the Advanced Social Media Strategy (ASMS) Certificate, a program designed specifically to address this skills gap. Taught primarily by  Dr. William J. Ward, a pioneer in using digital and social learning technologies for professional development, the certification offers business professionals practical social media skills combined with a strategic understanding of how social media can be used across their organization. Successful participants earn industry-recognized credentials issued by Hootsuite and Newhouse School.
The ASMS program is part of Hootsuite's ongoing commitment to providing the training and education businesses need to scale social throughout every department. We're now proud to announce that, in keeping with this commitment, we are welcoming two leading educators in social business to the nest:
Dr. William J. Ward is the Director of Education Strategy at Hootsuite. He helps organizations from a wide range of industries integrate new media and digital technologies into their communication strategies. Better known by his handle @DR4WARD, Ward is ranked by Marketing Magazine as one of the Top Marketing Professors on Twitter.
Allison Michels is the Director of Education Programs and Services, and joins us from Microsoft, where she served as Global Education Programs Manager for Yammer. With a Masters of Education, Technology and Leadership from The George Washington University, she builds learner-focused programs, whether for an executive at a large enterprise or a volunteer at a small non-profit.
Dr. Ward and Allison Michels bring their years of experience, insight, and innovation to Hootsuite as part of our expanding efforts to help large enterprises meet their pressing skills and talent challenges. While some businesses are laying off employees who don't have the right skills, others are responding with training and education. In their 2013 Talent Shortage Survey of businesses in 43 countries, Manpower Group reported that most businesses are looking for ways to train and develop their existing staff to address skills shortages.
For some businesses the solution will be one-to-ones and workshops on-site. Others will choose custom education packages focused on virtual training. Every business is different and these two talented educators are joining Hootsuite to help ensure that yours gets the training needed to become a truly social organization.
Want to know how you can learn the skills to help scale social in your organization? Click here to learn more about Hootsuite's education programs.