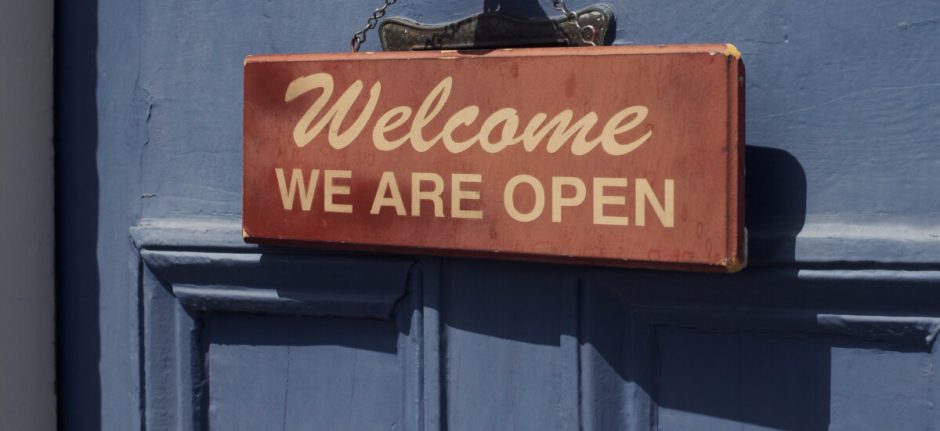 Facebook for Business: How to Put the Platform to Work for Your Brand
These days using Facebook for business is a no-brainer. "Hashtag" and "emoji" may have been unprofessional-sounding buzzwords a few years ago, but no longer. Today Facebook has 1.09 billion active daily users. And those people are spending more than 20 minutes a day perusing the platform. Whereas once upon a time a snazzy sign in the window and brochure-stuffed envelopes were the only tools available to entice a consumer, now you can catch the eye of millions with a click of a button.
Great! Sign me up, you say. But does this mean I need start posting photos of my cat wearing pajamas? Not necessarily. Unless maybe you own a pet store (or a pajama store). Below you'll find a practical strategy guide for any business eager to grow their presence on Facebook and drive sales through social media. But if you don't have a Facebook for business page yet, read our post, 10 Steps to Create A Facebook Business Page (The Right Way), and then mosey on back to this guide.

Bonus: Download a free guide that teaches you how to turn Facebook traffic into sales in four simple steps using Hootsuite.
Facebook for business tips
Set goals
Determine your benchmarks for success. Do you want to gain 100 Facebook followers? Or 1,000 Facebook followers? From what age range and industry? If the goal is too vague, you'll never know when you've reached the finish line. So set goals that are clear, specific, and not open to interpretation. You can use the S.M.A.R.T. system goal setting model (in which goals must be: specific, measurable, achievable, realistic, and timely) as a guideline.
Know your audience
Who do you want to reach? You may already be intimately familiar with your ideal customer, but it never hurts to reexamine your target demographic. Ask yourself: How old are they, and where do they live? How can your business improve their quality of life? Would one group be more interested in specific messages, products, or services? A sale or a timely offer? Facebook for business has amazing features for tracking demographic data. Learn them. Use them. Find out who wants what you've got.
Create audience personas. A good audience persona isn't just a list of personality traits and interests. It's a full picture of your customer as a human being—of who they are and who they want to become. Dig deep to uncover their goals and aspirations. Find their pain points and discover why they need you now. But don't stop there. Fully flesh out this hypothetical customer with likes, dislikes, hopes, and dreams. What's in their fridge? Do they give to charity? Gamble in Vegas? Watch cheesy comedies? Recycle? Own livestock? Play violent video games? Make salsa? Salsa dance? The possibilities are endless. Name your persona. Draw your persona. Once you have a clear idea of who you want to reach, you can create engaging content for the customer of your dreams.
Create a content strategy
Keep it broad. If you want to increase awareness of your brand on Facebook, it's good to take a broad strokes approach to content. Rather than a tight focus on your business's products and services, aim to create something interesting to a wide range of people. Think about what kinds of content you like to read and watch on the internet. Video tutorials, pop culture content, and articles written by experts usually grab the attention of your average internet browser. Brainstorm some creative and objectively exciting ideas first. Then try to connect that content back to the mission of your business. By creating the right content strategy, you can attract new customers and keep them coming back for more.
Choose the best time to post and share content
Let data drive you. Even a social media rookie knows that unless you're selling late night munchies, 3 a.m. probably isn't the best time to post. As explained in our guide The Best Time to Post on Facebook, Twitter, and Instagram, you want to post when the most people your business is targeting are on Facebook. The hours between 1 p.m. and 3 p.m. on Thursday and Friday are primetime for Facebook browsing. Facebook Insights provides data about when your particular audience is online, so be sure to find out so you can time your content accordingly. A spectacular 75 percent of your Facebook post's engagement (Likes, shares, and comments) will happen within the first five hours, but peak impressions (views) are reached within just two and half hours. With these stats in mind, choose your post time wisely.
Listen to and engage your audience
Make your business likeable. We all want to be liked. But similar to the social dynamics of life offline, if you want people to Like you on Facebook, you need to earn it. If someone posts a question or comment—answer it with expediency. An unanswered post signals to the user that your business is not active or engaged. For more on this, check out our guide: 8 Strategies for Getting More Likes on Facebook.
Build a bond with your audience. Speaking of engagement, if you want people to feel valued and bond with your brand, you must have content they feel compelled to share. When your Facebook posts are shared by your fans, your reach extends and your odds of getting more Likes increase significantly. A share shows that someone felt so strongly about your content that they were motivated to share it with their personal network, putting their own name and reputation behind it. As a metric, shares are one of the most valuable and important parts of your Facebook for business page.
Include multimedia in your Facebook posts
Sharing (content) is caring. Although it would be easier, shareable content isn't usually just a link to your website. An entertaining picture or video with emotional impact can be the difference between boring and blockbuster. The Facebook algorithm loves multimedia so your post will be more likely to show up high on the News Feed. Indeed, according to a study by BuzzSumo, Facebook image posts get 179 percent more interactions than the average Facebook post, and posts with video are the most shared post type, averaging 89.5 shares.
Marketers should take care to include visual elements of the highest quality, as they can become the most valuable representation of your brand online.
Advertising on Facebook
Advertising. Now there's a familiar concept. Facebook advertising allows businesses to place custom ads or content targeting a specific audience, with costs varying depending on the reach and engagement the ad receives. You can target ads based on location, age, gender, language, interests, and behavior. Want to dig even deeper? You can create custom audiences composed of people who already know your business, or a target audience made up of only new people on Facebook. To learn more, check out this handy dandy post: A Beginner's Guide: How to Advertise on Facebook.
Measure results
Run the numbers. Facebook offers an amazing free tool to give you insight on your performance. Aptly named Facebook Insights, the tool measures Likes, engagement, reach, and demographics. This information can help you figure out what's working and what to do more or less of in the future. As Facebook explains: "When you understand who your audience is, you can create content just for them. For example, if you have a business that sells to both men and women, but see that women engage with your posts more often, you can focus on the audience that's actively engaging with you on Facebook."
Pinpoint the source of your referrals. If one of your business goals is driving traffic from other sources, Facebook Insights can help you discover where your referrals are coming from. Who's pushing traffic your way. Is it search engines, other websites or social channels? Once you know who's spreading the good word, you can focus your efforts in the right place. For a more detailed breakdown of Facebook Insights, check out our Beginner's Guide to Facebook Analytics and Insights.
Know what your Facebook return on investment (ROI) looks like. To demonstrate the value of your Facebook for business page, you will need to audit its current performance. First, review the costs of running a Facebook for business page such as labor, training, technology, overhead, and ad budget (if applicable). Then measure the results. You might use social media metrics including reach, site traffic, leads generated, sign-ups, and revenue generated to determine the return. With all that information in hand you'll have a baseline from which to assess your social media ROI.
Well, there you have it. With quality content and a firm grasp on Facebook for business, you'll have everything you need to strut your stuff on the world wide web.
With Hootsuite, you can schedule posts and manage your business' Facebook presence. Try it free today.