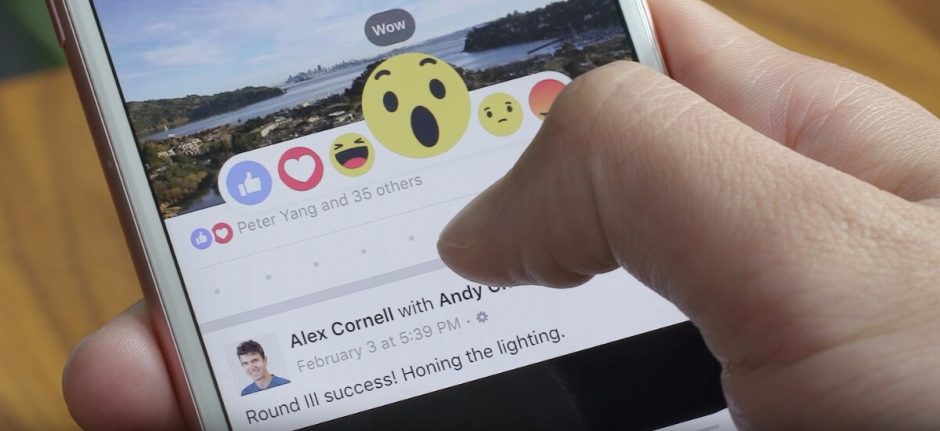 Facebook Reactions are a Survival Lesson for Businesses
This post was originally published on LinkedIn.
At the end of February, Facebook shook up the social media world in a big way, ditching its iconic Like button. With the new Reactions functionality, billions of Facebook users around the world can now express a much wider range of sentiment toward any post they encounter on their Facebook feeds. (These currently include: "love," "haha," "wow," "sad," and "angry"—each represented by a unique emoticon.)

For the record, Facebook's original Like button debuted in 2009. It turns out that during planning stages it was actually going to be called the "awesome" button, represented by a star or plus sign. But in the end the feature as we know it—designed as a hand giving a thumbs up gesture—won out. One year after its launch, the feature was a bona fide success, with Facebook announcing that over 10,000 websites per day were adopting it.
But there's been simmering discontent around the Like button for a while now. For years, users have called for a "dislike" button, since it really doesn't make sense to give a thumbs up to posts that share sad or disappointing news. At the same time, mobile users need quicker and easier ways to comment on content, apart from the one-dimensional Like. This is especially true now that Facebook is a major news provider and people are looking to engage in more nuanced ways with the diversity of content now see on the platform.
And so far, it seems Facebook's made the right call. Reactions is already garnering largely affirmative sentiment. As Gartner Research analyst Brian Blau has pointed out,  "What these emoji do is give greater granularity in expressing what you are thinking and feeling about something that was posted on Facebook."
Of course, Facebook isn't the only social network that's seen a positive outcome for changing up one of its best-known features. Last year Twitter swapped out its "favorite" star icon for a new heart "Like" icon of its own. It's a move that former Twitter senior VP Kevin Weil said upped activity on the platform by six percent in the first week alone.
All of this points to the importance of avoiding what I call "product dogma" in today's fast-changing digital consumer landscape. Technology is constantly evolving and user experience has to keep pace. Platforms—even the Facebooks and Twitters of the world—have to adapt, even if that means getting rid of features that once seemed iconic or foundational. The market has little tolerance for nostalgia and users will migrate to other platforms to find what they're looking for.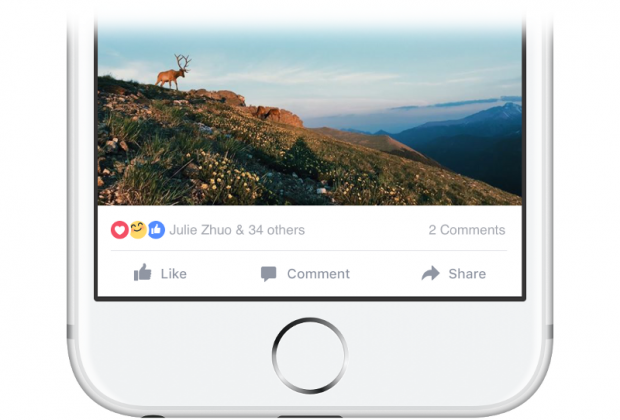 I've experienced my own struggles here. For instance, a few years ago we at Hootsuite built and launched a new feature to our product called Conversations, which let users at companies post and respond to messages, right in our dashboard. But in the end the feature ended up confusing our customers rather than helping them. So we scrapped it entirely. It wasn't easy after so much time had been invested. And it highlighted the tensions between staying true to product philosophy and honoring consumer demand. But in the end, companies like Slack took up the challenge of social networking in the workplace, and did an excellent job with it. It was the right call to let Conversations fall by the wayside.
The market has a strange way of calling the shots. To survive, platforms and companies need to be open to evolving to meet users' needs. It's a lesson that perhaps Twitter is wrestling with again, as it contemplates lifting its signature 140-character limit.
Charles Darwin once said, "It is not the strongest of the species that survive, nor the most intelligent, but the one most responsive to change." In a tech space that is changing at an accelerating pace, this could turn out to be a valuable piece of advice.