#Fminus: Why Universities are Failing at Teaching Social Media – Ryan Holmes in Fortune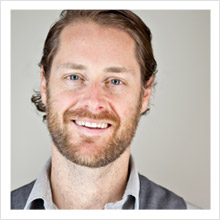 An article by HootSuite CEO Ryan Holmes was featured in Fortune yesterday. Holmes looks at the extraordinary demand for social media professionals and asks why universities aren't stepping up with better social media courses and programs. You can check out the story here.
U.S. unemployment hovers around 8 percent.  Yet demand for social media professionals is positively booming. According to a recent analysis, job postings for social media increased 87 percent in the last year, exceeding 13,000 per month.
The reason? Companies are racing to incorporate social technologies, ranging from Facebook and Twitter to internal conversation networks, into the workplace. The potential cost savings – some $1.3 trillion, according to McKinsey – are enormous. 
Higher Ed's Social Media #Fail
Unfortunately, universities are failing to step up to fill this knowledge gap and prepare the next generation of social media professionals. "Overall, the higher education system is failing to prepare students with the needed digital and social skill set in any meaningful way," says Dr. William Ward of Syracuse University's S.I. Newhouse School of Public Communications.
Ward (@DR4WARD), teaches COM 400, Social Media U Need 2 Know, and COM 600, Social Media Theory and Practice at Syracuse, using an online curriculum developed by HootSuite University. He points out that outside of Syracuse, comprehensive social media programs at universities are hard to come by. Even when classes are offered, they're usually just electives.  "Digital and social skills can be applied across majors and discipline, not just in a social media class," Ward says.
Ward's courses are not only about social media, they also use social media as part of the learning process. In COM 400, students already brought up on Twitter and Facebook learn practical business applications for social technologies and how to measure ROI. By sending out and measuring the impact of 20 weekly tweets and posts, they learn to cultivate a following and amplify messages on Twitter, LinkedIn and Google+.
Other schools are slowly starting to get the message as well.  Undergrads – from NYU to the University of Washington – are taking credit-bearing courses on social networking and marketing. Southern New Hampshire University and New England College recently introduced social media MBAs.  Stanford School of Medicine has a social media course just for physicians, while the UK's Birmingham City University even has a 12-month masters in social media.
An Education Revolution
A common thread among leading programs like Ward's is HootSuite University, an online curriculum developed by HootSuite.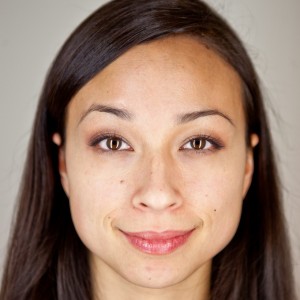 The interactive, video-based courseware consists of webinars from industry leaders and online testing, as well as a social media job board. It's currently used by 1,650 students at 20 colleges and universities, making it far and away the leading resource for social media education. For Ward, this kind of industry partnership is a direct way for universities to improve failing social media report cards. "If we want to teach our students current, hands-on, practical skills, third-party objectivity from an industry leader is huge," he says.
Kirsten Bailey, executive director of HootSuite University, echoes this sentiment. "New platforms, technologies, features, functions and networks are coming out and evolving all the time," says Bailey.  "By the time you put this stuff in a textbook, it's already out of date."  HootSuite University offers students constantly updated content, literally ripped from the frontlines of social media. "What we offer is real-world and extremely practical," she says. "Our students learn the skills to excel as social media professionals and tap into the huge demand in the job market."
For the full story, check out Holmes' article on the Fortune website.