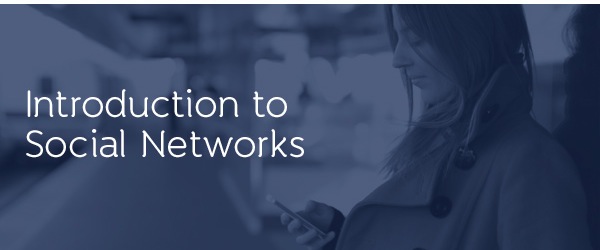 A Guide to Getting Started on Facebook, Twitter and Google+
The following is an excerpt from A Guide to Getting Started on Social Networks by HootSuite University. The guide teaches businesses how to leverage nine popular social networks to better connect with customers and prospects. Part 1 of this series covers Facebook, Twitter and Google+.
With a growing number of social networks, it can be difficult to determine where businesses should put their attention and resources. As as each social network is different, they each require their own content and engagement strategies for their unique audiences.
If a business was going to focus its attention on only three social networks, it would likely be Facebook, Twitter and Google+. These 3 social giants each have hundreds of millions of users but very different business use cases. Take a look:
Facebook
Facebook has become the largest social network in the world with over 1 billion users. Facebook users come from every demographic, using the popular network to share content with their family, friends and coworkers. With the roll out of Pages, Facebook has become instrumental to businesses as more and more are using Pages to maximize their marketing value and customer engagement.
When using Facebook Pages, consider the following:
Facebook Pages can help create awareness, generate excitement for campaigns and keep the conversation going with your customers

Facebook Pages can act as a hub for customers, vendors and even employees to communicate with businesses

Facebook Pages can be used as an avenue for customer service and product feedback
Use Case
Mountain Equipment Coop has just launched a new line of camping gear, so they post a photo on their Facebook Page. In order to increase engagement and campaign awareness, MEC creates a contest for their fans to post photos of themselves using MEC camping gear. As these photos get shared to their friends, MEC's campaign reaches new audiences.
Twitter
Twitter is an open social network with 200 million users. People converse in short messages (tweets) of 140 characters or less. Whether sharing breaking news, posting updates about their company, or following their favourite celebrities, people are using Twitter to connect with individuals and brands.Twitter provides today's brands and professionals with the opportunity to build relationships, share content, and make professional connections.
When using Twitter, consider the following:
Twitter also offers unique features such as  Twitter Lists to track what different groups of people are saying about your business, industry and even your competitors

The best way to tweet is to share a story NOT a sales pitch

Twitter can be used for customer service, providing customers with a direct line of communication

Businesses can leverage Promoted Tweets – a paid advertising service, to specifically target Twitter users by location, demographic and mobile platform
Use Case
An HR department has a number of new job opportunities available. In order to reach as many prospective candidates possible, (increasing the chances of hiring top talent) the HR department uses Twitter to share job opportunities with their followers, including relevant, popular hashtags in their tweets. This extends the HR team's reach beyond traditional job posting channels.
Google+
Google+ has become one of the fastest-growing social networks with over 300 million active users. The majority of users are young professionals, but this is changing as more businesses are using Google+ Pages as a way to market their brand.Add contacts in your Google+ account by searching within Google+ or adding your email contacts. Share photos, videos and status updates with whomever you like in Google+. Because Google+ is a part of the Google family, users are able to harness the power of Google across the entire web (which includes YouTube, Blogger, and Gmail). Instead of simply broadcasting messages, businesses and professionals can leverage Google+ Pages to engage directly with their core community.
When using Google+, consider the following:
Use Google+ Circles to target messaging and share specific information with the people most interested in receiving it

Since Google dominates the search engine front, businesses can leverage Google+ Pages to enhance their discoverability on Google

Use Google Hangouts as a video chat forum to connect directly with your customers, coworkers, or new connections
Use Case
Google Hangouts provide businesses with a unique channel for open, real-time communication with customers. Dell used Hangouts to host a live video stream of their new product launch, followed by an open Q & A with their customers and interested buyers.
To learn more about today's top social networks, and discover what you need to know for your business to get started and excel with social media, download the Guide to Getting Started on Social Networks today.