Help Teenagers Get Into College, Teach Social Media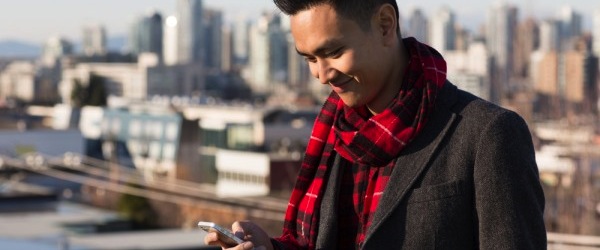 More and more, employers are valuing a social media skill set when it comes to hiring new talent across their organization. In the current climate, it's safe to say that social media in higher education programs is vital for those looking to pursue a career in marketing, sales, support, software engineering or community management.
But what about teaching basic social media competence in high school? Now that social media has creeped into every facet of our professional lives, should students be taught at an earlier age how to manage their online presence? In a recent Kaplan study, 30% of admissions officers admitted that information found online negatively affected an applicant's prospects.
The Power of Their Public Presence
With the growth of social media in the last decade, it's important for teenagers to understand what is public and what is private online and the advantages to both. Even though Facebook works great when you limit your privacy to a circle of friends, platforms like Twitter and Instagram can be powerful tools when your profiles are shared publicly. Understanding these differences is a valuable skill set for young adults.
In their annual social recruiting survey, Jobvite discovered that:
94% of employers are likely to look at your social media profiles
94% look at a candidate's LinkedIn profile
55-65% look at candidate's Twitter and Facebook
78% recruited through a social network in 2013
The numbers are showing us that employers are not only vetting candidates on social media, but allowing public profiles to negatively influence their decisions. Specifically:
83% said references to illegal drugs
71% said posts of a sexual natural and
Over 65% said bad grammar and profanity
This means that young people are actually harming their applications to colleges and jobs without even knowing it. Long gone are the days when your application was limited to a resume and cover letter. Teenagers need to be equipped with the knowledge to take control of these variables and their online presence.
What Ought to be Taught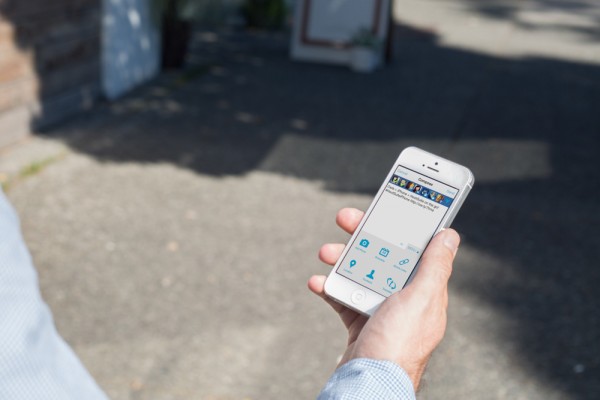 The problem isn't that teenagers don't understand privacy, it's that they don't realise how unprotected they are online. In fact, 68% of students believe that if a website has a privacy policy, it won't share their information. When in reality, social networking sites like Facebook are sharing personal information with numerous third party applications, advertisers and more 'friends of friends' than teens realize.
Navigating Privacy Settings
First and foremost, teens need to be given the guidance on how to actually navigate through a privacy settings page. On social networks like Facebook and Twitter, these pages can often be complex and even misleading at times. Teenagers need to be taught from a young age how to navigate their privacy settings and ensure that the information they are sharing in future stays private.
Understanding Geolocation
One of the most vital aspects of social media privacy is the increasing use of geolocation features. With the skyrocketing popularity of photo networks like Instgram that make it easy to geotag, students need to be taught what geolocation really means, including an understanding of IP address location data and Wi-Fi positioning systems. Not only is it important for them to realize every photo they take can have geo-data attached to it, but also that they could be unknowingly be tweeting out their location with every tweet or Facebook post.
Social Media Etiquette 101
Proper social media etiquette exists and is now what is expected as appropriate behaviour online. Not only should teens be equipped with the knowledge of how not to sabotage their future, but they should also be taught sophisticated online communication. A generation ago, students learned the right etiquette for writing a cover letter when applying for a job—now the skills they need are different. Learning how to create a LinkedIn page is a great example of how teens can start building their online resumes early by creating a reservoir of charitable work and professional recommendations.
And the list continues. High School students need to be taught not just about privacy and social media etiquette, but how to actually prepare for their futures by building an online presence. Whether it be digital resumes, portfolios, blogs or simply just getting their voice out there—employers and admissions officers want to get to know you online.
Tweet Well and Get into College
It might seem frustrating, especially to a 14 or 16 year old, that you have play the part both online and off when it comes to planning for the future. But the numbers prove it; if you say the right things online you can actually make your application more competitive. Social profiles give both colleges and employers a better idea of your professional and cultural fit in an organization. Consider that 42% of employers said they reconsidered a candidate based on the content they viewed in a social profile.
We need to equip students with a strong knowledge of social networks, online privacy and the tools available to help them make educated decisions online.
HootSuite's Higher Education program offers social media education and HootSuite Certification for classrooms across the globe. The program provides teachers with free and easy access to a diverse library of educational materials, including interactive online video courseware and workbooks. To learn more about HootSuite's Higher Education Program, visit learn.hootsuite.com.