New Ways to Learn with Pro ~ HootSuite University Updates
If your resolution this year is to learn more about social media tips and techniques, then HootSuite University has a treat for you. We're starting off 2011 with handy ways to enroll team members, easier ways to pay and a new lower price — so learn more and get more with HootSuite University.
Expand Your Expertise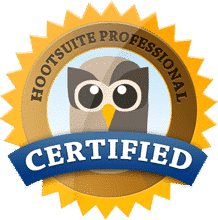 The HootSuite University program is designed for professionals seeking to increase their social media skills. As a graduate you'll receive a HootSuite Social Media Certification and a listing in the Directory of HootSuite Social Media Consultants — so businesses and organizations can seek out your expertise.
This also means that you can promote yourself as a social media expert, increase your network of social media professionals, and get discovered by businesses in your area.
Add More Education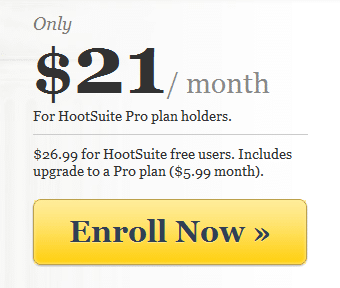 To make learning even easier, HootSuite University is now integrated with the HootSuite Pro plan. So you can add-on HootSuite's learning program and assign HootSuite University to any of your team members all from within your account.
Plus, there's a new lower price!
The cost of HootSuite Pro has been baked right in. And, if you migrate your HootSuite University payments from PayPal to your existing HootSuite Pro plan, you'll recieve a coupon for a free month of HootSuite Pro for you and an additional team member.
Are you registered in HootSuite University on a free account? Then the good news continues…  The cost of the Pro plan is now included in the price of admission. You'll have the option to migrate over to a Pro plan to get one free month of HootSuite Pro for you and an additional team member on top of your 30 day free trial.
Team Training
With the new HootSuite Pro integration, you can add members of your organization to the HootSuite learning program right from your account's billing page.
Simply select which team members you want to enroll in HootSuite University and they'll be added to the list. And once they've been certified, you can opt to de-select team members without losing information on course completion and certification.
Ready to get started? Go to learn.hootsuite.com today to start gaining advanced skills in social media for you and the members of your organization.