#HootTip: Geo-Located Searches for the #iPhone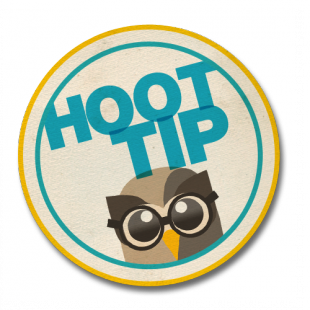 Smart phones are revolutionizing the way people interact and how we are using technology. For those of us who use smart phones daily, we know that there are apps that save time and there are apps that kill time. HootSuite for iPhone is an app that saves time. To help get you acquainted with the Dashboard's mobile functionality, or just give you a refresher, we have a new #HootTip all about a handy HootSuite feature. [clear]
Geo-Located Searches for the #iPhone
The geo-located search function has gone mobile! With this built-in feature, you can drill down into your search results to find out who's tweeting what in your area.
Want to find potential customers shoe shopping in the area? Looking for a nearby lunch spot? Use Geo-Located Searches to find out what people are up to within 25km of your location. It can shed light on what people are saying about nearby events, stores, restaurants, and more. Give it a try!
Haven't tried HootSuite fo iPhone or iPad yet? Click below to download:

Here's How
If you haven't already, check to see that your Location Services is switched on in HootSuite. To do this, open Settings in your iPhone, click through to General, then Location Services, and then toggle the HootSuite App to Yes.

Once that's set up, open your HootSuite for iPhone, tap Search, and enter your search terms. To geo-locate your search, select Nearby underneath the search field.

From there you can select your search radius. After this, your search results will be displayed. Pinned tweets are geo-tagged while the location of non-pinned tweets are based on the location listed in the user's profile.

Tap the map on the left of the Save button to see the specific locations of tweets. You can click on the pins to view a shortened version of the tweet. Tap the blue arrow for a detailed look at geo-tagged tweets.

This time-saving feature is a great way to optimize your searches. And who knows… your next customer might be right around the corner.
Haven't tried HootSuite fo iPhone or iPad yet? Click below to download:

Like many updates, we've added this handy feature based on your helpful feedback. What's your next idea? Also keep an eye out for a new #HootTip each week – they're short, sweet and re-Tweetable so you can share your HootSuite expertise with your friends and followers. Some lucky RTers may just find themselves with a #HootKit… It's our way of saying "thanks for spreading the word."