Chances are, you've scrolled through Instagram on occasion and "liked" a photo, only to realize afterward that it was a sponsored post. I know that the first time I did this, I felt thrown off and almost as if I had been tricked. The idea of organically liking an advertisement was something that initially didn't sit right with me, and I know I'm not alone in this sentiment.
However, I quickly realized that a beautiful image is a beautiful image, and if something on Instagram resonates, it simply means that the organization and/or brand behind it is doing something right. This, in itself, deserves recognition, and offers something for those thinking about Instagram advertising to aspire to.
Since Instagram altered its API this past August to allow for companies to schedule ad campaigns more easily and reach the over 400 million members of the Instagram community, advertising on the image-sharing platform is a no-brainer for many organizations. If you feel that your business could benefit from promoting on the platform but you don't know where to start, we've put together the following guide showing you how to advertise on Instagram.
Why advertise on Instagram?
With your marketing strategy probably already laden with advertising initiatives, you might be questioning whether you want to add another social network to your paid promotional roster. However, there are more reasons than not to use Instagram to advertise your business. As our blog post "Everything you need to know about Instagram ads" shares, the main reason Instagram ads are so appealing to marketers is due to the platform's demographics.
With teens and young adults the most highly targeted age bracket, "Instagram is considered the most important network by more American teens (at 32 percent) than any other network." While this statistic would mean nothing if these were non-active, "Instagram's per-follower engagement rate for brands is 58 times higher than on Facebook and 120 times higher than on Twitter." Emphasizing this point, Fortune shares that users are "two and a half times more likely to click on ads than on other social media platforms."
Summing up the reasons to advertise on its network, Instagram shares, "With a community of more than 400 million, Instagram is one of the world's largest mobile ad platforms."
Step 1: Create a Facebook Business Page
While previously Instagram ads could only be purchased through the platform and app itself, it is now possible to go through your Facebook Business page to streamline the process. If you don't have one, our step-by-step guide to creating a Facebook Business page provides a great set of instructions for doing just that.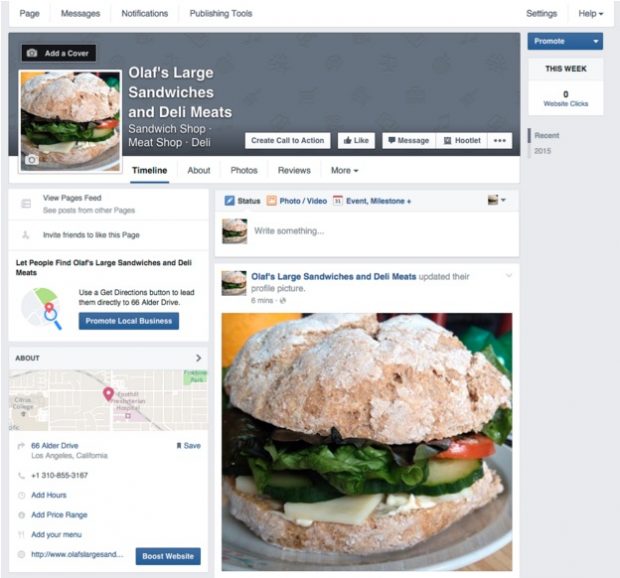 Step 2: Connect your Facebook Business Page to your Business Manager account
Once you have your Facebook Business Page, you'll need to connect it to your Business Manager account. To do this, follow the next steps:
On the left-hand side of the screen, you will see a business settings pop out menu. Choose "Pages" from this menu.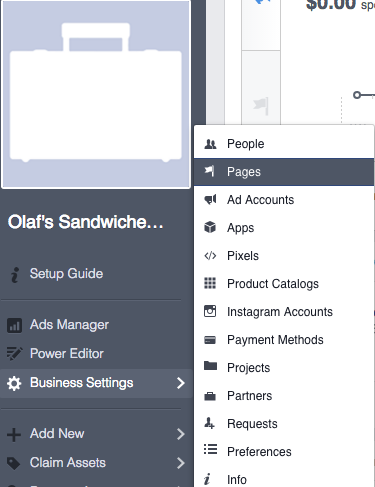 Click on the "Add New Page" button in the right-hand corner, and then choose the option best suited for your business.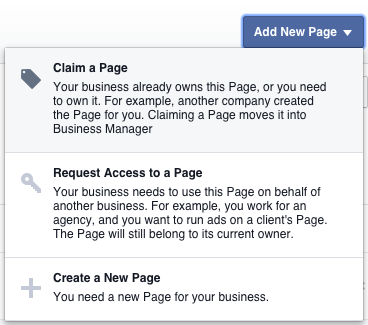 Once you've done this, you'll need to add your Facebook Ads account to your Business Manager. Go back to the "Business Settings" toolbar on the left-hand side, and click on the "Ad Accounts" option.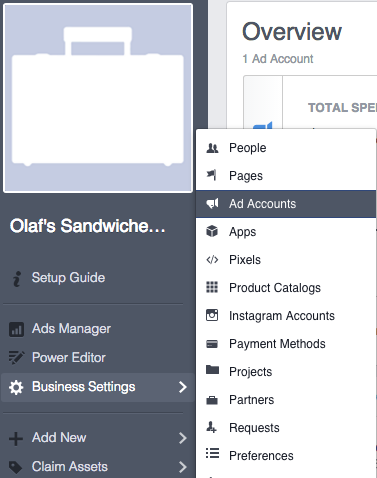 Like before, you can now claim an existing account, create a new one, or request access to an already existing ad account.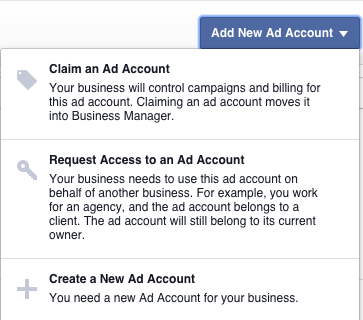 Step 3: Add your Instagram account to Facebook Business Manager
Now that you have set-up your Business Manager and Facebook Ads account, you're ready to add Instagram to the mix. First, select "Instagram Accounts" from the "Business Settings" menu.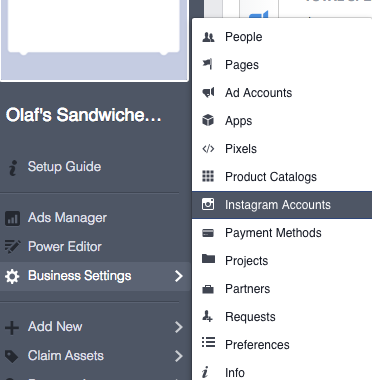 Then, follow the instructions to add your Instagram login information for the account you wish to connect.
Once you've done that, you are asked to assign ad accounts to the Instagram manager.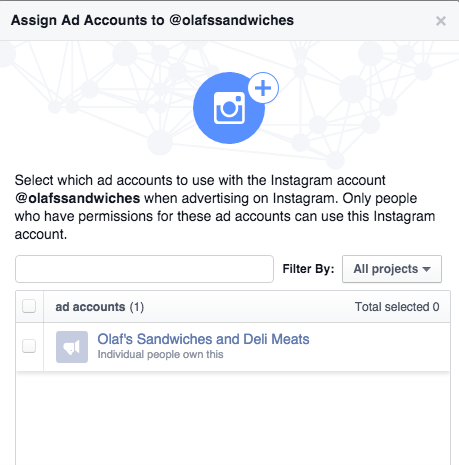 Step 4: Set-up your Instagram ad on Business Manager
Now that you've connected all of the required accounts, it's time to actually set-up your ad.
First, go to the ads creation page. This is where you will choose your ad objective.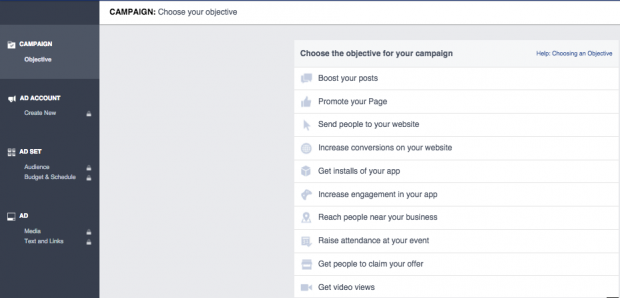 As per Facebook, the following ad objectives currently support Instagram ads:
Clicks to Website
Website Conversions
Mobile App Installs
Mobile App Engagement
Video Views
Once you've chosen an objective, click "Continue" and fill in the details of your ad such as budgeting, schedule, and creative.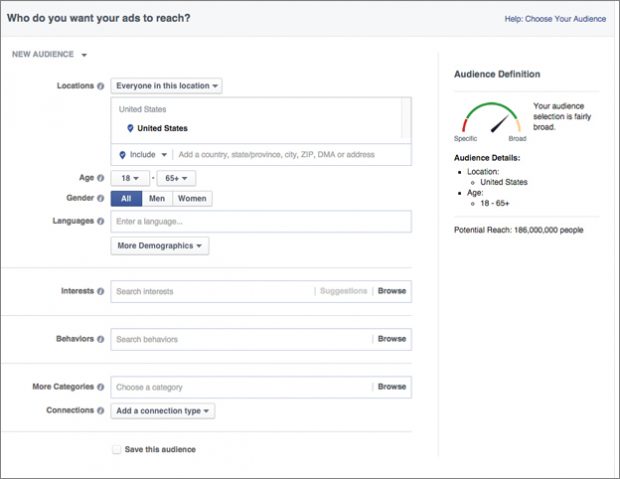 Set your budget here as well, and decide how much you want to spend.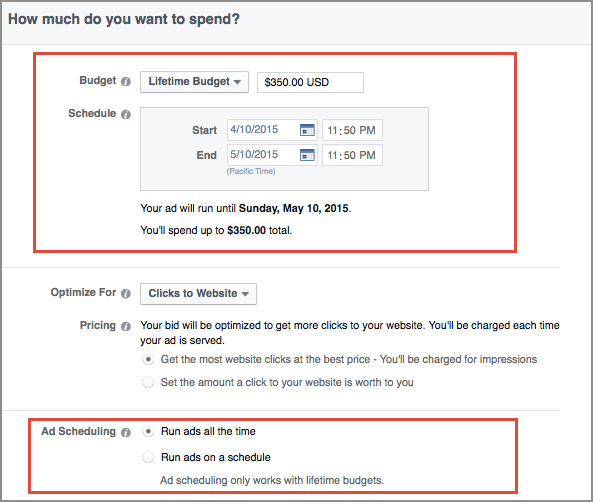 It's also important to choose the type of visual you are going to use as your ad. In the media section, choose whether you want a single image or video, or multiple images. You can then add in the images you want to use.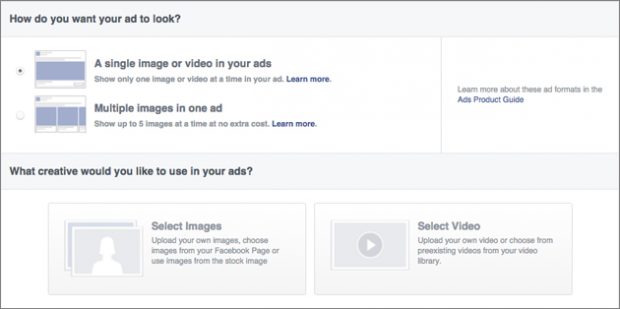 Following this, ensure you choose an Instagram account from under the "Instagram Account" header. Give your ad a headline and some text, and click "Show Advanced Options" to choose a call-to-action button for your ad (highly recommended).
Below "Ad Preview" you will see a list showing the platforms your ad will show up on. If there are networks you don't want your ad to show up on, simply select the remove button next to those.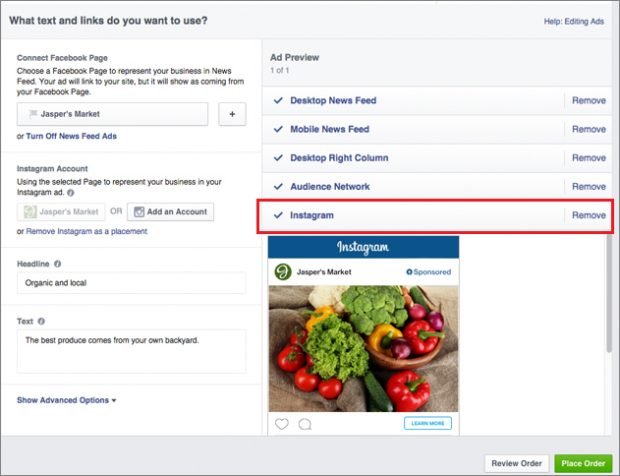 Finally, you can either review your order by pressing the "Review Order" button, or confirm your ad by clicking the green "Place Order" button (both in the bottom right-hand corner).
While the idea of creating and posting an Instagram ad might have been intimidating at first, hopefully the process has become less overwhelming with the above guide.