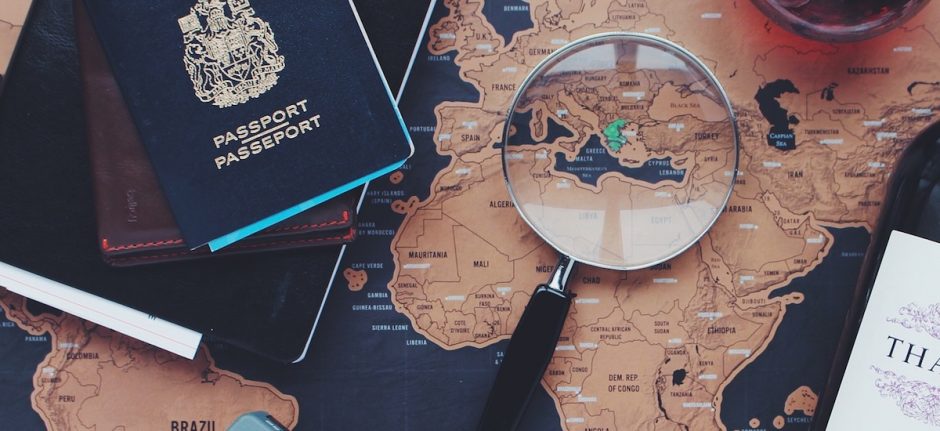 How to Get Your Brand on the Instagram Explore Page
Every business wants to rise from obscurity to notoriety. But it's a shift that takes a lot more than just luck. The Instagram Explore page—or tab, if you prefer—is a true testament to this.
One of the best ways to boost your results is to get your brand on it. High placement on the Explore page can get you new followers and a steady flow of traffic. This guide explains how to make the Instagram Explore Tab work for your business.
In this post you'll learn:
How content is chosen for the Explore tab

Ways of working with your audience to get your content on it

How to boost your engagement and reach more valuable prospects through the Explore tab
Bonus: Download a free checklist that reveals the exact steps a lifestyle photographer used to grow from 0 to 600,000 followers on Instagram with no budget and no expensive gear.
What is the Instagram Explore page?
This is where you will find curated topics from the Instagram community at large, and personalized content Instagram believes you will like based on your previous actions and engagement patterns. Or as Wired calls it, "the most honest place on the internet."
To access the Explore page, open Instagram and click on the magnifying glass icon in between the home and plus-sign (add post) icons.
As Wired explains, "Unlike your feed, Explore isn't constrained by who you follow or what you claim to like. Explore watches you use Instagram, and honestly reflects what it sees it in a three-wide grid."
Instagram's Explore page also includes Stories from accounts Instagram thinks you'll find interesting, Location Stories from geographic areas in your proximity, and top Live videos happening at the moment.
Now that you have a better understanding of what Instagram Explore is all about, you probably want to know how to get your business' content to appear there. The next section will guide you through this process and give you some actionable tips you can put to work straight away.
How is content chosen for the Explore page?
Data is king when it comes to the kind of content that appears on each user's Explore tab. Instagram aims to tailor content for every single user, selecting posts based on factors such as Likes and accounts the user is already following. While it is not known exactly how content is chosen, the algorithm likely favors the following:
Content similar to what a user has previously engaged with

Content with high engagement

Content from accounts similar to accounts the user already follows
Over time, Instagram recognizes patterns in what each user is engaging with, and shows content based on these learned formulas. Instagram also looks at how accounts similar to one another behave on the site, and makes assumptions based on that.
Wired explains, "Making this work requires amassing as much content as possible—the bigger the library, the more likely it is to contain your ideal 'gram. Stories helps solve that problem by dramatically lowering the barrier for posting. As it gains users, and more 'grams with more data attached, it offers Instagram countless ways of remixing content and showing it to people."
4 ways to get your content on the Instagram Explore Tab
1. Know your audience
You wouldn't try to sell a briefcase to a baby would you? In order to sell products and connect with customers, you have to know who your audience is—what they need and how your business can help. To get started with your Explore page strategy, think about the following questions:
Who is your target customer?

What kinds of things interest them?

What are their own Instagram accounts like?

Who do they follow?
Think about whose Instagram Explore page you'd most like to appear on. What kinds of things would this person like? A great idea is to create a persona for this individual. If you need help with this, check out our guide to creating audience personas.
Once you know your target audience, you can find and get to know them better with social media listening.
Listen closely
Social listening can make the difference between your content being ignored or shared. You need to pay attention to your audience and the content they are engaging with in order to tailor your own content to them.
If you're already following accounts relevant to your industry and target audience, your own Explore page will give you insight into what you need to do to get on there.
Some general tips for using this information to get yourself on your audience's Explore pages, include:
"Listen" to the general feel of your own Explore page.

What are some themes that emerge? What is the dominant aesthetic? What are those in your community liking? These are all things to keep in mind.

Use the Search feature

to see what kind of content is popular in your location. Click on 'Places' and then the most accurate geographic tag and note the kinds of content that appear.

Check out your 'Following' feed

(found by clicking on the heart icon at the bottom of the Instagram app and then selecting 'Following' at the top) and see what content your target audience is following and engaging with.
Use hashtags
While Instagram hashtags seem to be the cilantro of social media—people either love them or hate them—they are essential for marketers. Hashtags are the number one way to make your content discoverable and keep your Instagram images from getting lost in the flood of content.
Bonus: Download a free checklist that reveals the exact steps a lifestyle photographer used to grow from 0 to 600,000 followers on Instagram with no budget and no expensive gear.
Get the free checklist right now!
They allow the content you worked so tirelessly on to be found by those searching. Hashtags essentially help your target audience come to you, making your job way easier.
However, it's important that you know the right and wrong way of using hashtags on Instagram and ensure your best chance of success. Our post the do's and don'ts of how to use hashtags advises that brands:
Do be specific when using hashtags

Do come up with relevant, unbranded hashtags

Don't go too long or too clever

Don't have more hashtags than words

Don't hashtag everything
Keep the above guidelines in mind when crafting your hashtag strategy and you could find yourself in users' Explore tabs in no time.
Encourage engagement and discoverability
Increase the chances of your target audience finding your content by doing everything you can to boost engagement. The more likes and comments your Instagram post has, the more likely it is to appear in your target audience's Explore page.
When you post a photo or video, think about how you can get larger accounts with more followers to like or comment.
For example, if your interior design brand is sharing a photo of a room you worked on, tag all of the companies and products you used to achieve the look. You could also tag Instagram accounts of interior design magazines or relevant lifestyle bloggers.
If you are sharing an Instagram Story from your brand's account, make sure you tag the location as well as other relevant accounts. Tag the location to increase the chances of your Story being included in Instagram's Location Stories (which curate Stories from accounts in a specific geographical area.) This helps local users see your content—and engage with your brand.
Getting discovered on Instagram is a goal of many brands and businesses. With the above guide you have the key ingredients for Explore Page success.
Save time managing your Instagram presence by using Hootsuite to share Instagram video, schedule posts, and monitor your efforts. Try it free today.