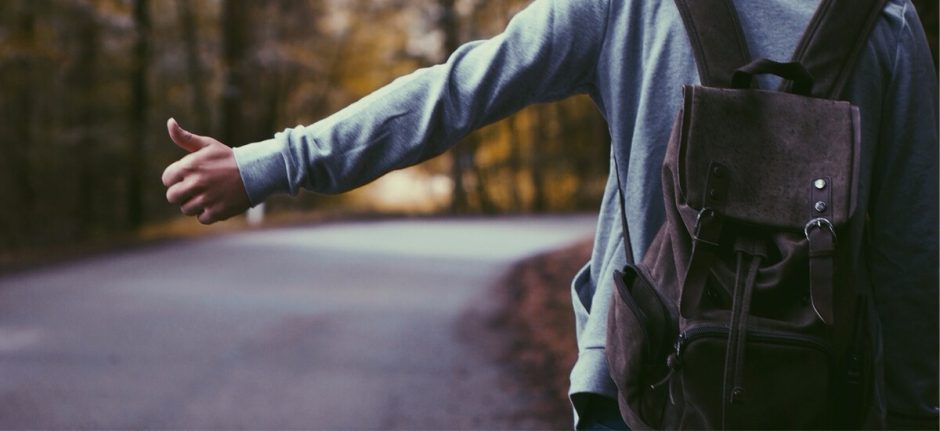 8 Strategies for Getting More Likes on Facebook
Who would have ever thought that a tiny digital blue hand giving a thumbs up could become one of the most valuable currencies online? Facebook revolves around likes, so it's no surprise that anyone with a Facebook Page wants to get more of them.
However, as most social media marketers can (begrudgingly) tell you, what you post on Facebook won't reach every single person who has liked your Page. This is because the number of likes your Page has isn't the guaranteed size of your audience, it's the potential size of it. For all of those likes to truly matter, you need relevant and valuable content that people engage with on a regular basis.
Bonus: Download a free guide that teaches you how to turn Facebook traffic into sales in four simple steps using Hootsuite.
The right way to get more likes on Facebook
So, while getting more likes is definitely a key to success on Facebook, getting those people to engage with your Page on a regular basis is equally (if not more) important.
In this post, we'll cover eight strategies that will not only show you how to get more likes on Facebook but also how to make your Page more engaging overall. Want to focus on one specifically? Click on any of the strategies below to jump ahead.
Increase the visibility of your Page
Use analytics to your advantage
If you're interested in learning even more about best Facebook practices for business, watch our webinar on demand.
1. Set goals
Setting goals for how many new likes you want to gain on Facebook will give you something to measure your progress with. This will help you better understand what's working and what isn't—and where to continue investing time and resources into your Facebook strategy.
Your goal of gaining new likes should have specific and measurable parameters around it. Calculate on average how many new likes you receive each month, and use that to set a realistic goal for the next month. For more advice on setting goals for social media, check out our blog post about setting smart social media goals.
2. Improve your Page
For many people, Facebook will be the first place they go to find your business online. This means that your Facebook Page, much like your website, can represent the front door to your business online for both current and potential customers.
As Facebook recently stated in an update about News Feeds, "businesses should think about their Page as a cornerstone of their online identity, not simply as a publishing service."
Imagine you're a first-time visitor to your Page. Is it easy to find all the information you might be looking for? What would a potential customer think about your brand by looking at your Page? In order to make a good first impression, you should constantly be on the lookout for ways to improve your Facebook Page.
Tasks:
Ensure your profile photo and cover photo are high quality images that are on-brand.

Fill in every part of the "About" section of your Page with the most up-to-date and relevant info. We go into more detail in a blog post featuring step-by-step instructions for setting up a Facebook Page.

Once a month, do an audit of your Facebook Page and remove any outdated information, irrelevant content, or off-brand photos or videos.
3. Increase the visibility of your Page
This is a simple concept that deserves repeating: you won't have much luck getting more likes on Facebook if people can't find your Page. Here are some things you can do to increase the visibility of your Page.
Tasks:
Include a link to your Facebook Page in your newsletter or email signature.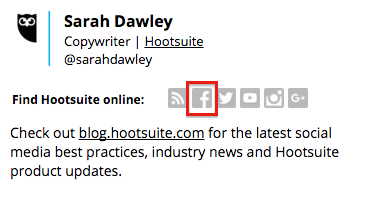 4. Create better content
The algorithm Facebook uses to determine which of your Page posts show up in people's News Feeds is designed to give people what they want—and what they don't want is overly promotional posts disguised as organic content.
According to a survey conducted by Facebook, organic posts that come across as "too promotional" have one or more of these qualities:
They solely push people to buy a product or install an app
They push people to enter promotions and sweepstakes with no real context
They reuse the exact same content from ads
Avoiding these traits will help you produce content on Facebook that your fans actually want to see, and Facebook will help deliver.
Here are some more tips for creating better Facebook content.
Tasks:
Give the people what they want. How do you know what type of content people want from you on Facebook? By listening to them. If the majority of the comments on your Page are customer service inquiries, try creating content that focuses on helping them use your product better. For example, a short video featuring "hacks" or alternative uses for your product, or a series of "how-to" videos or photos. Experiment, and pay attention to what people respond to.

In this post from Fluke Corporation, a manufacturer of test and measurement equipment, they feature a short video from a customer, showing how to use one of their products to fix holiday lights.

Post at least one piece of Facebook-specific content per week. Businesses that treat Facebook as nothing more than a publishing channel often only post links to their blog or website. While those aren't bad things to post on occasion, continuous promotion of your other channels isn't going to encourage much interaction on your Facebook Page (and quite frankly, it can get pretty boring). Create content specifically for Facebook to increase the chances of engagement and give people a better reason to like your Page. For example, create images specifically for Facebook or cut a shorter version of a video and upload it to your Page. You can include a link to the full version on YouTube or your website in the description.
Aim for shares. When your Facebook posts are shared by your fans it increases your organic reach, giving you a better chance of getting more likes. It also indicates that someone felt so strongly about your content that they were motivated to share it with their personal network, putting their own name behind it. This makes shares, as a metric, one of the most valuable and important parts of your Facebook Page.
What makes content shareable? According to The Psychology of Sharing, a study done by The New York Times Customer Insight Group, there are five primary motivators as to why people share content on social media:
1. To bring valuable and entertaining content to others
2. To define ourselves to others
3. To grow and nourish our relationships
4. Self-fulfillment
5. To get the word out about causes or brands
You'll notice that the common theme between the majority of these motivators is relationships—growing, nurturing, or defining them. Create content that falls into one of these categories, and notice whether it gets shared more than others.
Here's an example of a piece of content that was shared over 2,000 times from Innocent Drinks, a smoothie and juice company based in London.
What made this so shareable? It's hilarious, for starters, and it's relevant for almost anyone working in an office, arriving back from holidays and inevitably getting asked the same questions over and over again. This post—a simple image created specifically for Facebook—doesn't directly sell smoothies, but it positions Innocent Drinks as an entertaining brand you'd actually want to like on Facebook. The larger their following gets on Facebook through engaging content like this, the more receptive they'll be when the time is right for a post that directly sells the product, such as this video.
Stay organized and post consistently. Posting consistently is one of the best practices cited by Facebook itself, noting that "being consistent in the quality and types of posts you create can help people know what kinds of messages to expect from you and how they tie into your business." Create a content calendar and schedule posts in advance to help keep your content strategy on Faceook organized and consistent.
5. Be responsive and human
If you want more people to like your Facebook Page, you better be taking care of the ones who already do. Seeing comments or questions on a Facebook Page that have gone unanswered for days, weeks, or even months by a brand can be a huge deterrent for potential new fans. Reply to any and all comments, whether they've been left on your posts or directly on your Page.
Tasks:
Add a stream in your Hootsuite dashboard that tracks all of the posts people make on your Page and like or comment on the post right from there. You can also add a stream for all of the posts you've made on your Page, and track the engagement from your Hootsuite dashboard.

Assign messages to other people on your team for follow up within Hootsuite, to ensure that no comment goes unanswered on your Page.
6. Plan monthly campaigns
Plan Facebook campaigns that either align with your overall marketing initiatives, or act as stand-alone campaigns. By proactively planning these campaigns in advance and slotting them into your overall content calendar, you'll have a consistent supply of shareable content that can help get you more Facebook likes. Before you get too far into planning your campaigns, ensure they meet Facebook's terms and policies for promotions.
Tasks:
Monitor the Facebook Pages of competitors or brands you admire for inspiration. You can learn a lot about what might resonate well with your audience by looking at what has (or hasn't) been successful for your competitors.
Find creative ways of using user-generated content (UGC). Including an element of UGC in your social media campaign can help you generate leads and build your brand through the voice of your audience. Here are some examples of successful UGC campaigns that revolved around social media.
Invest resources in video. There are over 4 billion video views on Facebook every day. Videos you post on Facebook will play automatically when they appear in people's News Feeds, which can help increase the overall number of views and engagement. Many publishers of "viral" content on Facebook are focusing more of their time and budget into video production. As noted in this post from Digiday, "Elite Daily is pouring resources into video, which unlike viral text content is continuing to grow sharply on Facebook."
7. Use Facebook Ads
On Facebook, desktop ads have click-through rates 8.1 times higher than normal web ads. For mobile ads, that number jumps even higher with click-through rates that are 9.1 times higher. This is why one of the most effective ways of getting more likes on Facebook is through using Facebook Ads.
Tasks
Promote your Page via Facebook Ads. You can reach new potential fans for your Page through detailed targeting options such as their location, demographics, interests, behaviors, or connections.
Boost individual posts from your Page. If you notice that one of your Facebook posts is performing well, consider boosting it with a paid spend. You can put as little or as much money behind it as you want, and can take advantage of Facebook's deep targeting opportunities. Depending on your spend, Facebook will give you an estimate of the number of people you'll be reaching.
8. Use analytics to your advantage
Analyzing Facebook Page Insights can give you a clear view of who your current fans are, which will help you better target your Facebook campaigns. You'll also be able to identify the kinds of posts that have the highest average reach and engagement, and use that information to create more of the content your audience wants from you on Facebook.
For more, check out this blog post where we cover 26 social media KPIs you can track to measure your success on social beyond the number of fans or followers you have.
Tasks:
Create weekly reports using Hootsuite Analytics that measure the number of new likes your Page received, where those new fans came from, and the engagement that your posts received that week. Use these insights to tweak your content for the week ahead as necessary.
Do a monthly audit of your Page performance. Use these insights to set your monthly goals and develop a strategy for how you're going to achieve them.
Now that you have a strategy for getting more likes on Facebook, it's time to focus on getting them engaged. After all, if your posts aren't getting much engagement, it means your content isn't inspiring people to do anything. And that means that your Facebook Page probably isn't providing any real value for your business.
Watch our webinar on demand to learn best practices and simple tactics you can apply right away on Facebook for achieving your business goals.