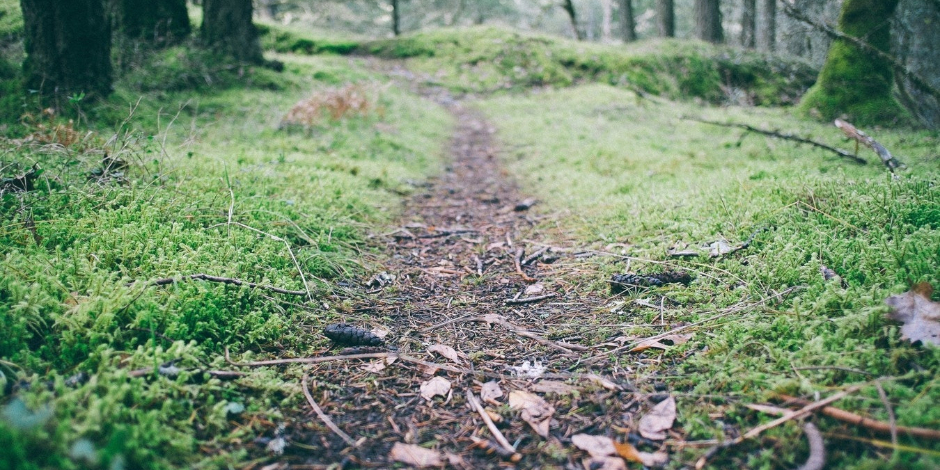 How to Get Twitter Followers: 41 Tips and Tricks That Actually Work
Want to learn how to get followers on Twitter? Great. You've come to the right place.
This guide will not only teach you how to grow your audience, but how to attract the right followers. That is, people who are most likely to engage with you, share your posts with their network, and become new fans or customers.

Bonus: Download the free strategy guide that reveals how Hootsuite grew our Twitter following to over 8 million users and learn how you can put the tactics to work for your business.
41 smart ways to get Twitter followers
1. Share great content
Great content is what gets people to talk about you and share your posts—increasing your reach and growing your followers. And the key to great content is knowing your target audience and what they are interested in.
Everything you post on Twitter must be valuable to your audience. It should help them solve a problem, keep them informed, entertain them, and/or engage them.
Your tweets should also be concise, well-written, and accompanied by compelling visuals whenever possible. Our guide to using Twitter for business will teach you everything else you need to know about creating, curating, and sharing great content.
2. Tweet at the right time
While Twitter feeds are no longer strictly chronological, timing is still important if you want your content seen by the largest possible audience. When is the best time to tweet? Based on an analysis of over 40,000 tweets from @Hootsuite, the best time to post on Twitter is at 3 p.m. Monday to Friday. Start there and test different dates and times to find out what works best for you. When do you get the most likes, comments, and retweets? That's your sweet spot.
3. Tweet the right amount
If you bombard the audience with too many posts, you might turn people off from following you. But too little might suggest to some that you're not worth following.
There's no magic number for how many times a day you should post. At Hootsuite, we suggest posting once a day at the very least. Pay attention to how your existing followers react to find the frequency that works best for you, and keep a close eye on your Twitter analytics.
4. Schedule your tweets
Using a tool like Hootsuite to schedule tweets in advance will not only save you time, but it will make it easier to post at the optimal times (and frequency) to drive engagement. And more engagement is what you need to get Twitter followers.
5. Curate sharable content
Try to introduce people to new things, brands, and ideas that are relevant to your line of business and your audience's interests. Be on the lookout for "firsts" or new trends. Everyone loves to be the first to share something new and interesting with their own networks. Become a trusted source of that type of content to attract lots of new followers who want to be in the know.
6. Don't be too promotional
People use Twitter for many reasons, including researching brands and products, but giving off a pushy salesperson vibe on Twitter is rarely a good look. It can turn off potential new followers and annoy existing ones.
If you find the right moment to ask for a sale, go for it, but make sure it's something that adds value for your audience, such as an event or special offer, rather than just "Look at our product, isn't it great?"
7. Be funny (if appropriate)
Amusing tweets are among the most retweeted. But it's hard to be funny and even harder to be consistently funny. Don't try to force humor if it's not your strong suit and/or doesn't fit with your brand voice.
8. Write (and edit) well
Saying a lot in a few words is no easy task. As Mark Twain famously said, "I didn't have time to write a short letter, so I wrote a long one instead."
Although you now have a 280 characters to play with, writing for Twitter is an exercise in brevity. How do you say enough to get people's attention and compel them to share, reply, or like your Tweet? The answer is you need to be as good an editor as you are a writer.
Read and use these 12 quick editing tips for social media marketers. Your followers will thank you for it. If you're looking for more inspiration, check out these 11 Twitter accounts that will make you a better writer.
9. Use compelling visuals
People love eye-catching images, GIFs, and graphics. They help your content stand out and will draw in a scanning set of eyes. And according to Twitter, tweets from verified users that include photos receive an average 35 percent boost in retweets.
If you're looking for tips on how to create and curate compelling visuals for Twitter, check out these 14 great resources for creating quick and beautiful images as well as our GIF guide for social media marketers.
10. Try Twitter video
Twitter has become one of the most popular places for people to watch, share, and talk about videos online. Video can engage, inform, and entertain in a way other mediums struggle to, which makes it a magnet for new followers. Plus, tweets with videos receive a 28% boost in retweets (on average).
You can create or upload videos, and can even live-stream video on Twitter so long as it's on-brand and relevant to your audience. Take a look at your Twitter video options.
11. Tweet questions that get a response
As the old adage goes, "You don't get what you don't ask for."
Asking a question is one of the best ways to generate engagement. It could be a simple, fun question, such as a local movie theater asking, "What was your favorite moment in the new Star Wars movie?", or a Twitter poll (see below).
Or you could ask for specific feedback about a product or service, so long as you are prepared for some negative responses. Questions lead to engagement, which leads to increased visibility for your tweets, which leads to more followers.
12. Run engaging Twitter polls
Again, an increase in engagement can lead to an increase in followers. And Twitter polls can also be highly engaging. They can be used to ask serious questions about your industry, elicit feedback, or simply get people talking about and retweeting your brand in a fun way. Read Using Twitter Polls to Boost Audience Engagement for some ideas.
13. Optimize your Twitter profile and bio
Your Twitter bio is indexed by search engines, making it a highly visible first point of contact for potential new followers.
A good bio should:
Showcase who you are and what you do
Convey your brand personality
Target your ideal audience with keywords
Include a call to action
Get more tips on crafting the perfect bio and attracting new followers.
14. 'Pin' your best tweets to the top of your feed
Adding a pinned tweet to your feed acts as kind of an extension of your bio. It's one of the first things that people will see when they come to your profile to decide if you're worth a follow.
Use the pinned tweet to showcase your best content. And make sure to switch it up every so often to highlight seasonal events or trends.
15. Link to Twitter from other social profiles
Promote your Twitter account from your other social profiles to get new followers. But don't just post a link to your profile and tell people to follow you. Instead, give people a reason to with an exclusive offer, a poll, or tease content only available on Twitter. You can also add a link to your Twitter account to your Facebook, Instagram, and other social profiles.
16. Embed your Twitter timeline on your website
Follow these instructions. This makes it easy for your website visitors to discover your Twitter content and follow you without leaving the page.
You can also cross-promote your Twitter feed by embedding tweets in blog posts, adding your Twitter handle to your email signature, newsletter footer, and other communications.
17. Add Twitter buttons to your website or blog
Twitter buttons are another great way to promote your account and gain new followers. You can create buttons that let people follow you with one click, share content with their followers, @mention your handle in a tweet, and more. Our guide to using social media buttons has all the details.
18. Perfect your #hashtag game
Hashtags can help you gain more followers by getting your tweets seen by a relevant audience. Tweets with hashtags generally get twice as much engagement as those without them, too.
If you sell baby products, for example, you might want to tag a product post with the popular #newmom hashtag. For more on this check out our detailed tutorial on using hashtags to make your content more discoverable.
19. Tag relevant people and brands in your posts
This will get your content in front of the people who matter. And if it's valuable to them and their audience (it should be!), they may respond with an @mention or retweet. This kind of endorsement from an influential Twitter user with a similar audience to your own can gain you new followers very quickly. Just be selective about who you target and don't spam people with irrelevant or salesy tweets.
Bonus: Download the free strategy guide that reveals how Hootsuite grew our Twitter following to over 8 million users and learn how you can put the tactics to work for your business.
Get the free guide right now!
20. Partner with Twitter influencers
Influencer marketing works on the principle that potential customers are much more likely to respond positively to a person they already trust vs. a business they don't have any connection to. If you partner with a relevant influencer (you could ask them to promote a product or join a Twitter chat), their dedicated Twitter followers are likely to take note of who you are.
21. Engage your local community
If you are a small or medium sized business looking to reach a local audience, you should join relevant discussions within the community and follow other local businesses. Even larger brands and online businesses can share news and content relevant to specific areas to attract locals who might be interested in what they have to offer. Start by adding a location to your Twitter profile.
22. Live-tweet events
Live-tweeting events is your chance to engage a relevant audience, showcase your expertise, and offer value to a relevant audience. If you are attending or running a conference or event, engage with people on Twitter by using the official event hashtag. This not only helps you engage with potential new followers at the event, but also reach people who aren't able to attend. Here are 5 things you need to know to successfully live-tweet an event.
23. Just follow more people
Research shows a direct link between the number of people you follow and the number of people that follow you. When following new users, be sure that they are relevant to your industry. If they are—and your Twitter account is full of posts that they will find valuable—then there's a good chance they will follow you back.
24. Use your email contacts to find people you already know on Twitter
An obvious source of new followers are the people and brands you're already connected to. It's easy to upload your email contacts to Twitter and find their profiles (if they have the feature enabled). You can then follow them and hopefully they'll return the favor when they recognize your username (remember, it should be consistent across all channels).
25. Use Twitter search to find more followers
Twitter's search function can help you find relevant users to follow. If you know your audience well, they should follow you back. Just search for a topic or keyword and click on the "People" tab on the search results page.
You can also follow people who follow similar brands and businesses, or your competitors. Again, chances are good that these people would be interested in following you back.
26. Help your Twitter followers get more followers
Mentioning and replying to your followers helps them reach a wider audience. This can come in the form of answering questions, joining discussions, or offering praise or an acknowledgement of some kind. This can help build goodwill toward your brand and the user might return the favor down the road—exposing your profile to their followers.
27. Don't buy fake followers
While having a higher follower count can make you look more popular on social media, bought "followers" won't actually engage with you. Why? They're bots. Other users might notice this and lose trust in your brand—preventing you from gaining new followers that might actually become customers.
For more on why buying followers isn't a sound strategy, read about the experiment we ran on Instagram.
28. Respond to all comments and @mentions
Replying to people on Twitter who have reached out to you demonstrates to potential new followers that your account is active, responsive, and worth a follow. It's also simply best practices to engage with people on social. To make sure you never miss a Twitter mention, check out these 15 great tools for social media monitoring.
29. Set up keyword search streams
Of course a lot of people who talk about brands on social media forget to tag their official handles. To ensure you don't miss any of those mentions, set up keyword search streams in your social media management dashboard. Here at Hootsuite, we set up a search stream for misspellings such as "hoot suite," "hoot-suite," and "hootsweet."
30. Join in on relevant trends and hashtags
Take part in Twitter traditions like Follow Friday (#FF). It's a great way to help some of your followers get more followers themselves, and you might find yourself included in their #FF posts.
31. Be a trusted source of information
For many industries, such as financial services, real estate, or higher education, being viewed as credible and trustworthy is key to success. Help your audience solve challenges and keep them informed (or entertained), and you'll earn their trust. When you do that, you'll see your follower count grow quickly and organically.
32. Join relevant conversations
Twitter is about conversations, not just broadcasting messages. If you want to establish yourself or your brand as a trusted expert or thought leader, take part in industry conversations by offering valuable insights or content that moves the discussion along. Use social listening to find people who are talking about things that matter to you and your audience.
33. Create Twitter lists
Twitter lists are another excellent way to uncover conversations that matter to your business—and then use those conversations to connect with relevant users who would benefit from following you. You can create your own list (and set it as public or private) or follow a public list that someone else has created. Mining other people's list for potential new followers is also a good way to grow your own following.
34. Host Twitter chats
Joining or hosting Twitter chats is a great way to grow your social following. Using an established hashtag (at Hootsuite we use #HootChat), users meet at a set date and time to talk about an issue, industry, or trend. Done right, these conversations generate lively discussion and build deep connections between participants and brands. They can also increase your visibility on Twitter, which helps attract new followers.
For more on this, check out our guide to running successful Twitter chats.
35. Reshare your best content
It takes time and money to create great content, so it's worth getting as much value out of it as possible. If you have success with a particular piece of content that is shared widely or generates a lot of discussion, tweet it out again so new people can find it. Just use different copy to go along with it.
36. Test different headlines, images, and tweet copy
Most marketers are familiar with A/B testing—the practice of testing small variations in marketing materials to find the most effective option. Social media A/B testing works the same way. On Twitter you can run tests by posting two tweets a few weeks apart with slight variations—a different headline, copy, or image. Doing this helps you understand the preferences of your followers, which then lets you optimize your tweets and attract even more followers.
37. Run a "follow to win" contest
"Follow to win" or "RT and follow to win" Twitter contests are popular with brands and people alike because of how easy they are to enter. Asking people to follow you for a chance to win a great prize virtually guarantees new followers. Just make sure you continue supplying them with quality content after the contest ends to keep them engaged and make sure they don't unfollow you.
38. Promote your account with Twitter ads
When it comes to getting more Twitter followers, running a Promoted Account campaign is your best bet. With Promoted Accounts, your profile is displayed in the timelines of potential followers who match your target audience profile, as well as in the "Who to Follow" suggestions and search results.
Read our complete guide to using Twitter ads to get started.
39. Harness the power of your employees
People trust other real people they know, which is why endorsements from friends and colleagues often carry more weight than a message from a business. By engaging with your employees and encouraging them to amplify your company's message on Twitter, you can expand your reach and gain new followers. Here's a 7-step guide to turning your employees into advocates for your brand.
40. Use the Twitter algorithm to your advantage
Those tweets you see at the top of your timeline when you log in don't end up there by accident. Thousands of highly-trained content curators in a top-secret Twitter facility in Greenland scour through the 500 million tweets sent every day.

Bonus: Download the free strategy guide that reveals how Hootsuite grew our Twitter following to over 8 million users and learn how you can put the tactics to work for your business.
Actually, no—there's an algorithm that works away in the background to serve people the most relevant content. This deep dive into
the Twitter algorithm
will give you insights into how it works and how to make it work for you.
41. Learn from Twitter insights
The most important part of putting these ideas into action is testing and measuring them. It's the only way to really know which ones work for your business so you can better focus your efforts.
Insights from Twitter analytics let you fine-tune your Twitter strategy to help you get new Twitter followers. Our Twitter analytics tutorial will teach you how to use the tools to optimize your strategy.
Get Twitter followers and save time using Hootsuite. From a single dashboard you can schedule posts, monitor relevant conversations, engage the audience, and measure performance. Try it free today.