Lessons From the Social Media Professor, @DR4WARD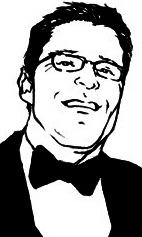 Dr. William J. Ward (a.k.a @DR4WARD), is the Social Media Professor at the S.I. Newhouse School of Public Communications at Syracuse University. He's been ranked one of the Top Marketing Professors in the World on Twitter by Social Media Marketing Magazine. Yesterday, we talked about his unique history and forward-thinking ways. Read the story here, if you missed it.
HootSuite first partnered with Syracuse University in January 2012, when HootSuite University's Higher Education Program was launched in Beta in Dr. Ward's classroom.
Like the rest of us here at HootSuite, Ward headed back to school this month, so we decided to chat with him about the importance of social media education:
HootSuite: What's wrong with the current state of social media education?
Dr. William J. Ward: Overall, the higher education system is failing to prepare students with the needed digital and social skill set in any meaningful way. Most universities today are using social media through their institutional marketing departments to attract new students and communicate with alumni, however, once on campus, students will not likely find digital and social media incorporated into many of their classes.
Although some new social media courses and faculty are being added, social communication is not being widely adopted or deployed in a strategic way on the academic side. Most social media courses and initiatives are being added as part of existing academic silos or select classes. However, digital and social skills can and should be applied across majors and disciplines.
Higher education, like business, needs a culture shift to become a more open and efficient learning organization. Faculty must change how they research, learn, communicate, and collaborate and model this behavior in all their classes and for their students. Everyone in the organization must be actively engaged, and the higher education system (and accreditation bodies) must measure and reward individual social media and digital output to empower change.
At the same time, employers are failing to train their own staff. According to a 4A's and Arnold Worldwide March 2011 study, 90% of employers provide no training to staff, and 50% of talent feel under-trained.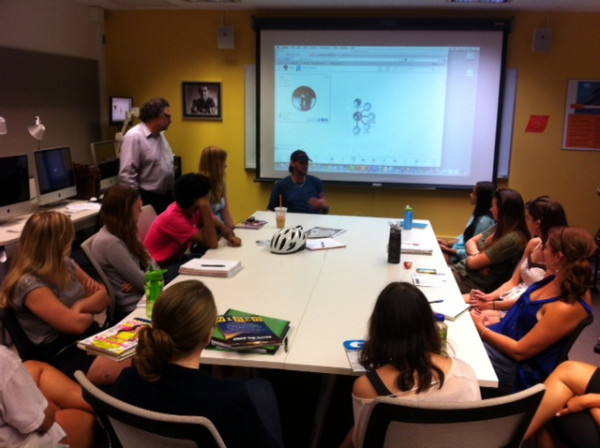 HS: Why does social media need to be taught in higher ed?
Dr. W.J.W.:Social media is a part of a larger cultural shift changing how work gets done, how people communicate and collaborate with each other, and how they buy products and services. Social communication done well increases productivity, saves money and time, and improves engagement and satisfaction. So digital and social media are not just tools and platforms but a catalyst for innovation and entrepreneurship.
New ecosystems and models are emerging that disrupt the slow, inefficient and costly status quo in our current business and higher education systems, that are contributing to the global financial crisis. A report from McKinsey Global Institute estimates that social technologies could unlock $1.3 trillion in value from improved communications and collaboration within and across enterprises.
It is critical to integrate digital and social media use for learning, networking, communication and collaboration and as part of a larger ecosystem, not just tools and platform silos. 

HS: Can students really find jobs easier by getting a social media education and certification?
Dr. W.J.W.: Even given the stats above, a 2011 Manpower Group study found that over 52% of companies are finding difficulty filling positions, due to a lack of hard, technical job skills from candidates. Businesses require employees with the skills and understanding of how to use digital and social media to improve communication, engagement, and collaboration to get results across  disciplines.
Students using digital and social media professionally in an integrated and strategic way, combined with the ability to analyze results, have an advantage over those who only use it to connect with friends and family. Students with social media education, and ideally certification, are more qualified for more desirable jobs and internships because they know how to:  

Help organizations better communicate and engage with their customers, employees, and other stakeholders
Monitor, support, engage, and prospect with current and new customers and audiences
Communicate more efficiently with employees and management in the organization
Monitor the competition and what people are saying about your company or brand
Keep up on the latest industry news and current trends
Network with thought leaders and colleagues to share resources, best practices, case studies, etc.
Contribute to innovation and entrepreneurship within the organization
Analyze social data and measure ROI
Google and social media have become the new resume, as my students received internships and jobs as a direct result of using social media to demonstrate their skill sets and create digital portfolios of their work.
We'd like to extend a big thanks to Dr. Ward for this engaging discussion on the importance of social media education, and for sharing insight from your years of experience.
To learn more about teaching social media in the higher ed classroom, watch Dr. Ward's Lecture Series on Teaching Social Media to Digital Natives.
If you are a professor interested in teaching social media in your classroom, apply for our HootSuite University Higher Education Program and someone will be in touch soon!