HootSuite Goes to College and the Library ~ News Round-up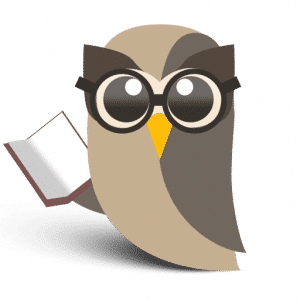 You haven't stopped talking about HootSuite so we'll keep sharing stories with another HootSuite news round-up loaded with  your comments, case studies and compelling projects.
With the new school semester just around the corner, we thought now is a great time to see how social media can be used for research, sourcing and even librarians' work. Plus, for new HootSuite owls, we've added in a couple of general articles and tutorials to help you earn an A+ in social media management.
As always, we invite you to follow HootSuite's social bookmarks and/or follow @hootwatch to get the full firehose of knowledge. And now… here's your homework:
oneforty – Featured Tweets: Mike Petroff Uses Hootsuite to Manage Emerson College Social Presence
Mike Petroff and his team at Emerson College are using HootSuite to help organize their social media efforts:
Hootsuite allows our account administrators to personalize the look and feel of their account, adding dashboard columns of search terms specific to their office. It also makes sharing and assigning replies between account administrators incredibly easy and traceable. Very rarely do tweets from our community go unnoticed. We can also share access to upcoming tweets and be on the same page with the events, stories and content that we're promoting for a given week.
Library Tech Talk – Guest Post: HootSuite for Library Tweets!
This blogpost presents HootSuite to all librarians out there:
Librarians, If you have a Twitter account for your library, I highly recommend tweeting from HootSuite.com. If you currently tweet from the original web version of Twitter.com, follow these instructions to simplify tweeting on behalf of your library.
Want more HootSuite for libraries? "Using the Library Staff and Statistics to Create a Dynamic Twitter Program" covers it too.
Inc. – Shortlist of Twitter Apps for Your Desktop
This article focuses on different tools for managing Twitter, and the owl isn't left out:
HootSuite—a great tool (and my personal favorite) with a user-friendly interface. All the standard Twitter functions plus the ability to track keywords and trends, post directly to Facebook, schedule posts, put followers into groups and the ability to manage multiple accounts. You can also track clickthroughs on your embedded links. HootSuite has both desktop and mobile versions.
Accelerated Online – HOW-TO: Setup HootSuite to Manage Your Social Media Accounts
This is a step-by-step guide to setting up HootSuite account with different social networks:
HootSuite is a web-based solution that allows you to manage your conversations on Twitter, Facebook, LinkedIn, Ping.fm, WordPress.com, MySpace, and FourSquare from a single application. Let's look at setting up HootSuite to manage your activity on Twitter and Facebook.
Social Brite –  Set up a social media dashboard with HootSuite
Another good video aimed at non-profit groups which takes you through the process of adding HootSuite account:
The screencast above helps nonprofits take advantage of HootSuite's new capabilities. As I say in this short tutorial, it's one tool to manage your organization's presence across a wide range of social networks. Very cool.
Associated Content – How to Get More PV's and Promote Your Content to All Your Networks at Once by Using HootSuite
This is a detailed list of HootSuite's features that help distribute your content through social networks like never before:
I have found a savior in the social networking/self-promotion/getting more PV's venue and it's as simple as they come. Check out the amazing HootSuite, it does everything all at once for you. I'm new to using their free service and even on my first day trying it, I fell in love. It's a wonder, and a breeze to use.
Mashable – 11 Free Services for Scheduling Social Media Updates
Our wise geeks at Mashable included HootSuite in one of their latest round-ups (and yes, we enjoy each time this excellent tech/web/social news site mentions us;-)):
Hootsuite has a broad range of apps, including their web-based original, mobile apps (iPhone and Android), desktop apps (Windows , Mac and Linux) and add-ons for Firefox and Chrome, all with the power to schedule updates.
RedZebraWorks – HootSuite on Crazy Pills
The new HootSuite features are introduced in this article (which made it in the round-up just for the awesome title):
Clearly HootSuite is on the move to build out their product. So far, they are on the right track by expanding features that combine activities and resources to combine a series of related and routine activities into a single dashboard, which is a real time saver.
SourceCon – HootSuite For Sourcing
This edition of SourceCon talks about using HootSuite for research and sourcing obscure information:
Sounds like just another social media tool to be awed and amazed by, right? Not quite! There are functions built into HootSuite that are very handy for us researchers and sourcers. This week, they released some new functionality that will be quite helpful as we continue to work on proving the ROI of our social technology use.
More!
Need more owl in your life? Simply follow HootSuite's social bookmarks and/or follow @hootwatch to get the full firehose of hoot-centric news.