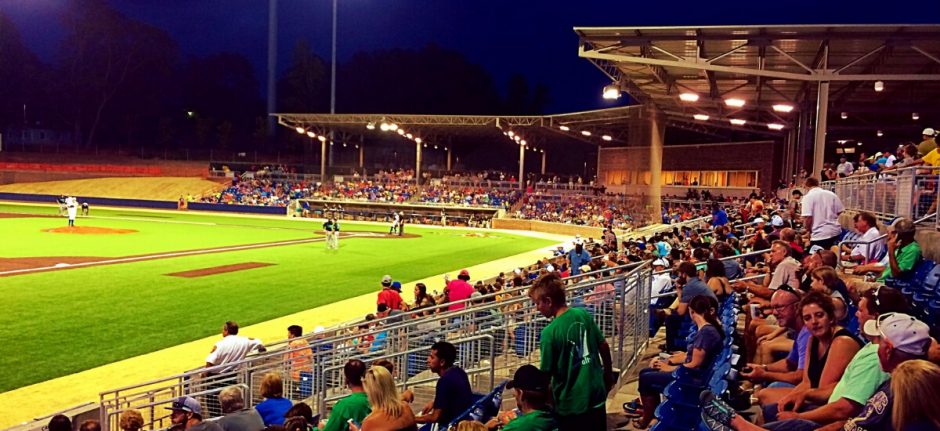 How a Local Government Finds Time to Use Social to Engage its Citizens
Tamara Ward is your typical multitasking communications specialist. On any given day, she could be writing, designing, coding, and creating website content, producing videos and shareable images, organizing print media, or engaging social media followers online. Her biggest challenge is time (or lack of).
Ward is responsible for the government social media accounts for the town of Holly Springs, a tight-knit community of 30,000 people in Wake County, North Carolina. The town's citizens expect their local government to be open, accessible, and engaging—especially when it comes to social media.
Today, the town's weekly reach on social media often surpasses the number of citizens. "Our numbers may not be impressive when compared to big cities, but during a time when it can be hard to encourage people to 'like' their government, we're seeing people in our community do just that," Ward tells us.
Finding time to do social
"We're in the business of engaging with citizens," she says. "Social media is where people increasingly turn to get news and information, so it's important for us to have a strong presence there. We use social to interact with our citizens and respond to their questions and concerns in real time."
We weren't surprised when Ward explained that her top goals behind social media for government revolve around efficiency. She wanted to be able to see and engage in conversations easily, find information quickly when responding to citizen concerns, and save time.
But beyond needing to save time, she has another challenge that comes with the territory of working in a regulated industry. Every social media message ever shared—and the comment threads and likes that follow—has to be archived.
Ward's heard of people taking screenshots of every social conversation and hopelessly trying to keep them all organized in case of a random audit. This isn't scalable or cost efficient. One local government was even asked to produce two years of social media messages during a major lawsuit. Had they not been prepared, this could have been disastrous in terms of time and money spent on legal fees and charges for non-compliance.
If the town of Holly Springs was not automatically archiving data through ArchiveSocial, they would need to hire an additional employee to do this task manually—that's salary and benefits for a full-time position, equivalent to tens of thousands of dollars in savings for the government.
Saving time with social media and compliance
The ArchiveSocial app, available through the Hootsuite App Directory, automatically captures and preserves content, storing social media history for easy access later. Its advanced search allows Ward to filter for content and access data and conversations wherever she needs it.
For example, someone once turned to Facebook to report a concern, but because it couldn't be immediately addressed, Ward promised to get back to them. Later, once the concern had been properly addressed, she wanted to reconnect and share the update. Using the app, she ran a quick search within Hootsuite, found the post from months back, and solved the issue. "The integration helps streamline my workflow, saving me time sourcing conversations and past responses I may not have otherwise found," she says.
"I'm already using Hootsuite throughout my workday, so using the ArchiveSocial app makes it easy for me to be compliant, while, for example, running several searches to find specific posts and essential data such as date and timestamps across any of the town's social networks," says Ward.
Using analytics to find what works
With ArchiveSocial working in the background to ensure compliance, Ward can focus on sharing content and responding to citizen inquiries. Using the analytics generated through Hootsuite, Ward can see exactly what types of posts engage the community and draw the most interest.
When she finds content that the community cares about, such as short and fun videos on Facebook or Tweets with a link to a synopsis of what happened in a town council meeting, she'll post more of that type of content. Ward tends to share a variety of content, such as news and emergency updates or fun community videos and photos. "Analytics show me what content our community will value," she shares. "It's encouraging to see our communications efforts making a difference in awareness and transparency."
Knowing what your audience wants pays off
In 2015, Holly Springs' Facebook Page grew 67 percent and Twitter by 73 percent. Sometimes their weekly total reach is greater than the town's entire population of about 30,000 people.
"If this growth in our likes, reach, followers, and interactions is any indicator, we're growing because we're providing content and a forum valued by our community, and Hootsuite is vital in helping us do that," Ward explains.
"Looking at the difference between now and this time last year, we're seeing posts reach the tens of thousands versus a few thousand," she says. "A large part of that success comes from us taking the time to use Hootsuite, see what kind of content people respond to, and then creating more like it."
The Town of Holly Springs leaves archiving to the ArchiveSocial app in Hootsuite, so Ward can focus on more important things, like her community. Learn more about the ArchiveSocial integration today!