5 Ways to Measure Success on Twitter with Hootsuite ~ SMB Webinar Part 2
You're wasting your time with social… if you're not measuring it, that is. SMBs (small-to-medium sized businesses) are time and resource strapped, and unless you can prove your efforts are contributing to the bottom line, how can you justify them? HootSuite and Twitter will show you how.
Learn how to identify the business impact of Twitter, in this a free webinar 5 Ways to Measure Success on Twitter with HootSuite. Although the live webinar is over,  an on-demand version is available.
In this webinar, you'll learn: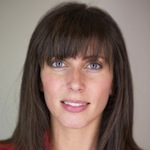 The essential toolkit for tracking Twitter success

How to create campaigns and goals

Traffic increasing tips

How to shape the conversation around an event

Engagement best practices

Lead generation and customer acquisition how-to's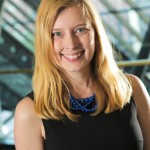 HootSuite and Twitter have come together for a 3-part webinar series to provide you with advanced social media advice. In this series, we'll provide the best practices and tactical tips you need to develop effective campaigns, build a social community and engage with your audiences.
Watch Ashley Jane Brookes, HootSuite's Senior Brand & Content Manager, and Anne Mercogliano, head of SMB Marketing at Twitter, in part 2 of this series.
If you missed it, part 1 focused on the top 10 ways to improve audience engagement on Twitter. In the first webinar we covered:
What tools to use to track your Twitter success

5 metrics to monitor in order to connect Twitter to your business goals

Examples illustrating the business benefits of Twitter engagement
Answers to your social business questions from Webinar 1
I feel like pre-writing tweets loses the "in the moment" thing that makes twitter great. Thoughts?
– Great question. It's always best to have a combination of scheduled and real-time engagement. Scheduling is great for queuing up messages you know are going to be published, such as sales promotions, happy hour messages, event or holiday specific content etc. Once you have your pre-established content scheduled, you can then dedicate time to monitoring for mentions, responding to questions and participating in conversations.
I use and like HootSuite, but I feel like blasting essentially the same message to each media outlet is annoying to followers or is ineffective to say the least. How do you balance this or how do you abstain from doing this all together?
– I agree, each network requires a different type of messaging. HootSuite allows you to publish to all of your social networks from one place, so you're not logging in and out of multiple accounts to send all of your messages. From one place, tailor each message slightly so that it suits the channel it's intended for. Try saving a draft to work from so you can easily copy and paste content.
Does every single Tweet need a Call To Action (CTA), or can some of them be purely entertainment/information with no CTA?
– Not all Tweets need a CTA. This comes back to knowing what your goals are; if you're simply spreading some holiday cheer or on-brand messaging, then go for it. Statistically, messages with links or pictures do better, because there's more to engage with, so consider what you'd like your audience to do. Include a hashtag if you want them to see the entire conversation. Include a link if there's more on your website that can help them out. Or, include a picture if it's relevant and interesting.
If you do add a picture and you already have a link, doesn't the pic detract from the link?  I often don't include pics if I really want people to go to the link.
– Good thinking. Remember, the more links you have in your tweet to distract from what you really want your audience to do, the less of a chance there is that they'll do it. Again, know the goal of your message, and measure! Try a few both ways, and see for yourself how your audience responds to your messages.
Do you have any tips on how to construct questions aside from just "what do you think" and "join the conversation"?
– The golden rule is variety – try starting questions a different way each time: who, what, when, where and why.
– Additionally, ask questions that are simple to answer, not because your audience is simple, but because they'll be more likely to respond if they immediately know the answer to your question, rather than needing to mull over it for a while. Think of emotive, preference based questions. For example, if you're a restaurant promoting a new lunch special, ask "what's your favorite side? Soup, salad or fries?" it's a simple question, and people will be able to answer easily.
What is the best strategy to gain strong relationships with other businesses on Twitter?
– Timely, relevant content (this includes Tweets, and longer content like blog posts, white papers, webinars and so on) that provides value is a really good way to build relationships with other businesses on Twitter. This is where search streams come in handy, because you can search for topics related to the content you have on hand, that could help people learn about the benefits or services you offer.
Can you spend more time on the tool to help you determine the best time to Tweet based upon conversations?
– This is a good question, and there are two answers here I feel are appropriate.
The first is that HootSuite has an Autoscheduler function that algorithmically determines the best time to post a message to Twitter based on conversation volume.
The second is using ow.ly links to track click-throughs. This will help you determine which messages sent at which time of day resonate the most with your audience. You may find that your busy business audience is on Twitter primarily at lunch, while they scan their feed on their mobile device while waiting in line for a sandwich. Or if you're a real-estate agent, that people do their research in the evenings when they can discuss their findings with their partner. Use the analytics you have to understand your audience behavior. Always be learning.
Looking for advice on how to learn how to tie twitter or web campaigns to google analytics?
– Absolutely. We have a guide available for free download here.
Is there a way we can  tell how many clicks our links are getting on hootsuite?
– You bet! Our ow.ly shortner not only shortens links so that you have more characters to spare, but also tracks how many clicks your links are getting.
What's the difference between replying beginning with @soandso and .@soandso (adding a period before the Twitter handle)?
– Good question! The first (without the period) will only be seen by your followers who are also following the person you mention. The second allows anyone following you to see your response.