Here's What Those New Instagram Editing Tools Actually Do (With Pictures)
Earlier this week, Instagram introduced a new set of creative tools to help you edit your photos even further. These include options to adjust the brightness, contrast, warmth and several other qualities of your pictures.
Many Instagram users have turned to external tools like VSCO Cam for increased editing options, so this move seems like a logical development for the app— one not unlike their addition of video after the launch of Vine.
"You take a photo to capture a moment, but often what you see in the photograph doesn't feel the same as what you remember," Instagram wrote in their announcement. "From brightening up a photo of your dinner party to better capturing the warmth of a sunset portrait, these new creative tools help you bring out and share the beauty of the moment as you remember it—right inside the same simple Instagram you already know."
With all these new Instagram editing tools comes the need to experiment in order to really grasp the depth of options at your disposal. To shorten the learning curve, here is a succinct explanation of most of these new features, complete with photos:
Brightness
The easiest of the bunch, Brightness makes your photo brighter or darker.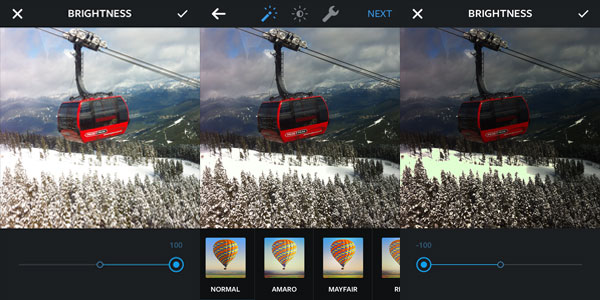 Contrast
Contrast enhances the already bright or dark areas of your photo, making the bright brighter and the dark darker.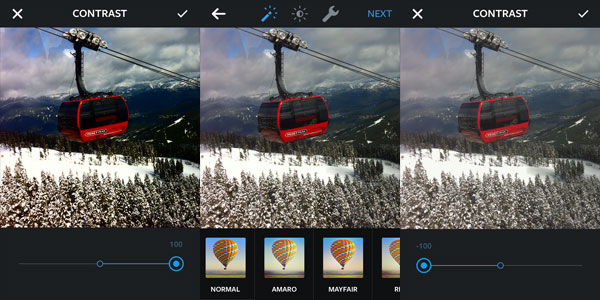 Warmth
The warmth tool hones in on the colours within your photo. The warmer you go, the more the colours shift towards orange tones. The colder you go, the more they shift towards blue.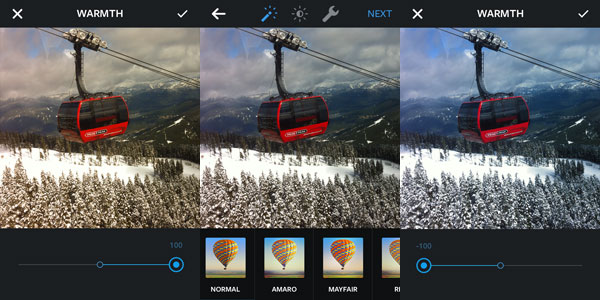 Saturation
Adjusts how intense the individual colors within your photo are. Your basic green will become an intense green or a more dull green, based on how you slide it.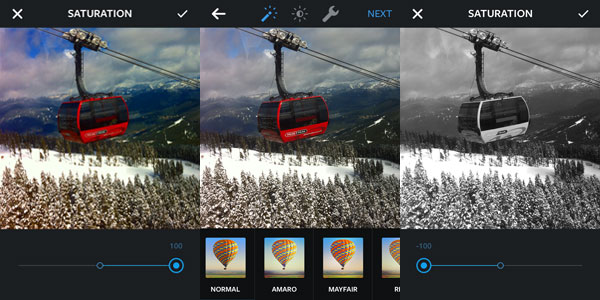 Highlights
Adjusts the focus of your image onto or off of the bright areas.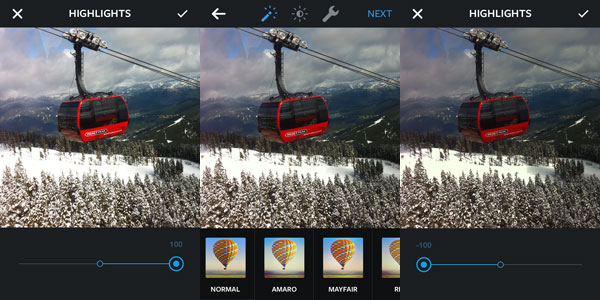 Shadows
Adjusts the focus of your image onto or off of the dark areas.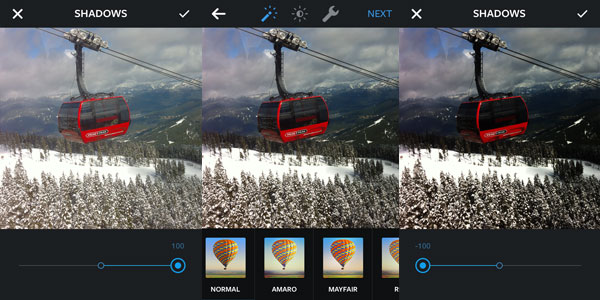 Vignette
Allows you to darken the edges of the photo, putting focus onto the center of the image.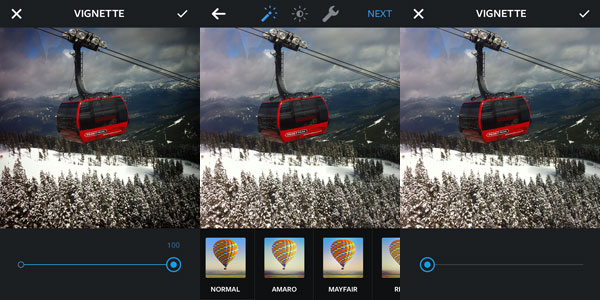 Sharpen
In the words of Instagram, Sharpen will "add crispness to your photo and make the photo appear clearer."
Want to use Instagram in HootSuite? Start your Free Trial of HootSuite Pro Today!