Is Your Organization Ready for Social? Five Questions To Ask Yourself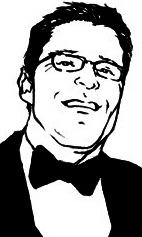 Dr. William J. Ward (@DR4WARD) is the Social Media Professor in the S.I. Newhouse School of Public Communications at Syracuse University. Ranked one of the Top Marketing Professors on Twitter and Top 100 Web-Savvy Professors, DR4WARD is an authority on digital and social business. He helps organizations from wide-ranging industries integrate new media and digital technologies into effective communication strategies. Dr. Ward is speaking at Connect via HootSuite London on June 4th and has given us a sneak peek into his expertise today.
Social and digital media are disrupting existing organizational models and ushering in new ways of doing business.
But how can you tell if your organization is serious about change? Social and digital media are a part of everyone's job. When done well, they can accelerate how quickly people learn, communicate, and collaborate. Social collaboration is essential for organizations to remain competitive because it saves time and money and improves efficiency internally and externally.
The recently leaked New York Times 2014 Innovation Report is a reminder that recognizing opportunity and disruption is not the same as actually doing something about it. The most surprising thing about the NYT Innovation Report is that the insights and action items in the report are things that we have all known about for several years now. Yet, there they are, still being discussed, as organizational and cultural change struggles to take hold.
Change isn't easy. Here are five questions that will help determine whether your organization is serious enough about change to become social:
1) How connected is social media to your organization's goals and objectives?
In order to be integrated strategically, social and digital media use must be connected to the goals and objectives of your organization. First ask yourself: What do you want to accomplish and how will social help you get there? When integrated strategically, social allows you to measure progress towards your goals. If social media is used as an add-on to reinforce existing silos, it won't be part of a change in the culture of your organization. Social will always be seen as someone else's job until it becomes part of everyone's.
2) Does your CEO and senior leadership use the tools to model the change they want to see in the organization?
The CEO and leaders of your organization cannot think that social media is just for others. Hiring a social or digital media expert without changing the behavior of senior leaders sends the message to the rank and file that social is not important. If you want your organization to change, senior leadership must first change their own habits.
3) How well do employees understand your organization's goals, strategies, and objectives with social and digital media?
To change an organizational culture and structure, support from the top is essential, but it is also critical to include buy-in from the bottom. If the end user does not understand why something must change or what the expected outcome is, then they will cling to existing behaviors.
4) Is your organization making sure employees are all digitally savvy?
For best practice and continuous learning in our current dynamic landscape, tools and training must be provided. Nothing guarantees failure faster than throwing tools and technology at a problem without providing proper training on what the tools are for and how best to use them.  
5) Are digital communication results measured, reported, and rewarded?
You are what you measure. Results must be measured and feedback shared continuously throughout the entire organization in order to model and reward best practice. Using social tools allows the contributions and engagement of individuals to be measured. Likewise, these results have to be transparent for all employees to see that their efforts matter, while understanding what is valued at any given time.
If senior leadership and the rank and file continue to be rewarded by the status quo, there is no incentive to change. Organizations must measure and reward an individual's social and digital media output in order to empower change. An organization must put their money where their mouth is by investing in the tools and training for continuous learning and professional improvement.
If an organization truly wants change, then it's willing to hold individuals accountable, by rewarding those who do digital and social well, helping those who want to learn to be successful, and removing those not willing to contribute to the future of the organization.
Hear more from DR4WARD and other presenters from NATO and Transport for London at Connect via HootSuite London on June 4.
With limited availability

, register for the event today!