What are the top 3 reasons why you unfollow people/brands? Question of the Week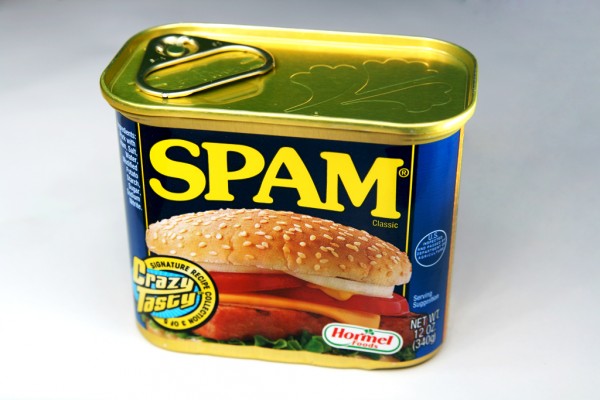 We polled our communities on Facebook, Twitter and Google+ asking them why they unfollow brands on each social network. Hundreds of you were quick to respond, sharing your biggest social media pet peeves.
Although there were some common issues across all three networks, there are clear differences too.
We've made a comparison between the top 3 answers, take a look.
1. Volume: consistency is key
The quickest way to alienate Facebook fans? Overpost content.
Over 65 of our Facebook fans took the time to vent their number one frustration: brands spamming their Facebook feeds.

On the other side of the spectrum, Google+ users were lamenting over the lack of content volume — disappointed that their favourite brands were neglecting their Google+ fans.

Finally, Twitter users are easily aggravated by inconsistent posting.
Spur of the moment inspiration or jamming your followers feed? Be careful and consider scheduling during your prolific moments.
@hootsuite repetitive boring tweets not spaced out. If my timeline is jammed with 20 tweets back to back then they'd better be good ones!

— Clare Lauwerys (@ClareLauwerys) August 5, 2013
2. Engagement
Weighing in at a close second, we were curious to discover that brands are not only disengaging with their users over time, but also posting heaps of irrelevant content.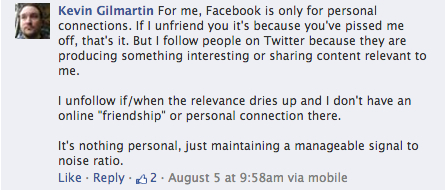 Over 40% of respondents, across all three social networks, said they would unfollow a brand's page purely because they don't feel a connection anymore.

3. Language
It's simple, keep content positive. Our users say they shy away from negative vibes, including hot political opinions and brands that shame their competitors.

@hootsuite Drama, Nonsense, Too much Profanity

— Lizzuendo (@Lizzs_Lockeroom) August 5, 2013
Why do you unfollow brands on Facebook, Twitter or Google+? Let us know if there is anything we missed.
Thanks to everyone who participated. Tune in every Monday afternoon for the HootSuite question of the week!