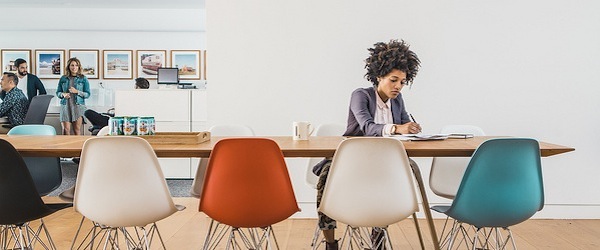 Run Your Social Media Like an Agency
It's pretty much human nature to want the greatest rewards with minimal cost and minimal effort. With my agency, I get asked the question, "how do I run my social media the way your agency does for your clients" more often than you would think. I need to be honest with you; it's tough. Marketing agencies are in business because they have a team of skilled people who are all working hard in multiple areas of expertise. If you want to make an impact with your social media, you need to buckle up: you're about to part with your time or your money. The choice is yours.
Here's the inside scoop on how we do things at our agency so you can incorporate these tactics into your digital strategy.
Know your audience
Real humans with real lives, problems and interests are on the other side of that computer.  Remember that.  A post about your product is interesting, but is it really what your audience wants to see? Defining who you want to speak to is the first key to social media success. When you understand who that person is, you can consider what they like to eat, where they shop, when they were born or what kind of things matter to them. Gearing your content towards their specific desires will help you create true relationships with your audience.
The first step when I'm building a digital strategy for a client is to analyze whom I'm trying to speak to and ensuring their business and product is in line with this demographic. From there I can determine which platforms this audience is using (Snapchat, Pinterest, Periscope etc.), what kind of content they are responding to (visual, funny, nostalgic), what they're paying attention to outside of the social sphere and more. All of my content gets created based off of this first step.
Plan excellent content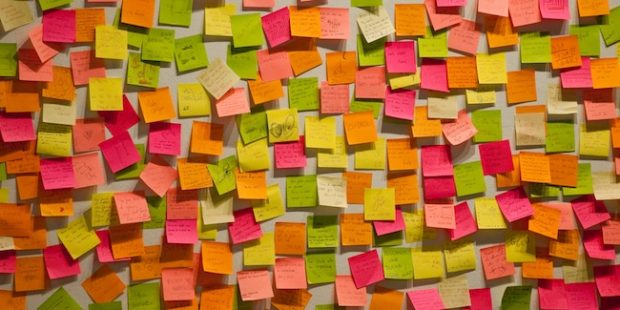 Are you as tired of hearing about 'great content' as I am? We get it! We need great content, but it's not always easy. Coming up with amazing content can be so challenging you wish you could mind meld with Seth Godin or Malcolm Gladwell (insert Vulcan emoji here)! I feel this way regularly. Many of my clients don't know where to start when they need to talk about themselves and their brand. This is why having a good sense of the specific person you're speaking to is so important to ensure you're your content is geared to them.
Rather than relying on the possibility of a creative breakthrough, there are a few things we do at the agency to help us get inspired when we're feeling anything but.
Curate your content
I use tools like feedly, Storify or UpContent to help curate content that fits with the brands I'm working with. Having simple-to-use resources like these allows me to not only find articles and images that are relevant to my client's audience, but it can also inspire me for my own content creation. I will often scour the web to get myself in a creative space for writing or producing visual content for my clients.
Create lists
I have set up multiple themed Twitter lists with themes like 'artwork,' 'tech writers in Canada,' 'food photographers,' and more to help me quickly find potential news to share or give me ideas for my many social media accounts. The Hootsuite blog has a great post to get you started if you aren't already making lists of your own.
Pay attention
Has something made you smile recently? Did you stop to think why? If the answer is no, it's time to start paying attention. The next time you see something that brings you pause, makes you laugh or makes you stare in awe, consider the reason behind why you find it so fascinating.
I do this in several ways, one of which is going to see improv comedy and noting the things that make me laugh. I'll write them down to think about later. Usually the things that made me react are true to real-life scenarios or things I can relate to in my own life. With this inspiration, I'll think about my target audience and what things they're dealing with as they relate to the brand I'm working with. Then I'll come up with content that speaks to those real-world issues or encounters.
When we get in the habit of analyzing the things that we like, it helps us to incorporate those elements into what we're doing in our marketing efforts. Start bringing intention to the things you're doing and focusing on how to bring that feeling of joy or fascination to your audience.
Scheduling saves lives*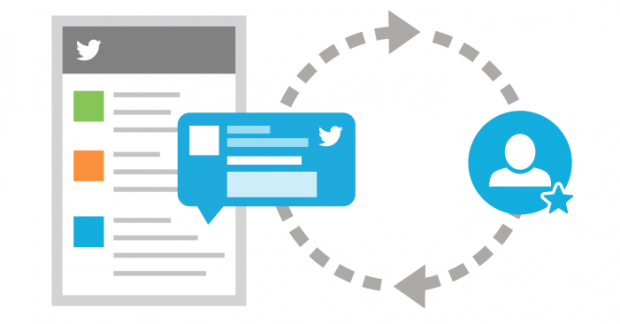 Scheduling your contest in advance has been a lifesaver for my own time management. If you're spending hours every day posting your content directly to your social networks, you're wasting your time.
With tools like Hootsuite available to you, you can spend an hour sorting out your scheduled content for the week, and be done with it. Scheduling saves you time and avoids daily interruptions that take you away from what you really need to get done.
*Does not actually save lives.
It's not 9 to 5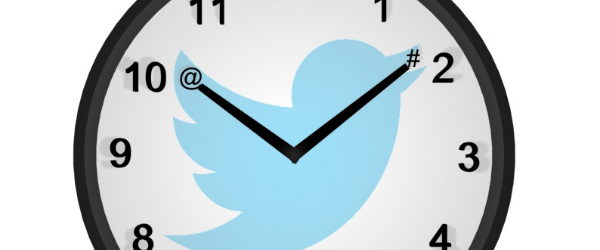 To enjoy success online takes time and effort. Being active and engaged in digital marketing means being there in the evenings or early in the morning when your customer has a question.
Depending on the type of business you're running and your target audience, the busiest time for your pages may be 12 pm in the afternoon or it may be midnight. This is where knowing your audience and paying attention to their behavior is crucial. At our agency, we have a designated account manager monitoring our accounts anywhere from 6 or 7am (depending on the client's area code) to midnight or later and even on holidays. It's a commitment and one that needs to be based around your clients and customers versus your desired "at work" hours.
The Hootsuite App is a powerful tool that allows for simplified monitoring of the chatter about your brand while you're out of the office. By turning on the apps notifications you'll receive a notification any time your brand is mentioned. With dozens of accounts to manage, I typically keep my notifications on silent, to avoid angry stares from family when I'm at the dinner table.
More than social media
Sorry, say that again? People spend marketing dollars in places other than social media? IT'S TRUE! It sounds silly when I put it that way doesn't it? It's obvious that businesses invest a lot of money into marketing in various spaces. This seems to blow the mind of some of my clients (and social media "gurus") who think social media is enough. Marketing is not social media alone and research has proven time and time again that humans need to see a message seven times before we even remember it (this number is debatable, depending on what study you read).
It's also been proven that increased exposure to the same message makes the message familiar to us and we like things that are familiar, meaning we're more likely to believe in it. This doesn't mean you should send out 50 of the same tweet in 24 hours, PLEASE DON'T DO THIS. It does mean that, in order for your message to be effective, you need to hit your target market at different touch points and multiple times. Relying on social media as the only tool for success won't work.
Our agency is constantly looking for opportunities outside of social media to help enhance our client's message.
Stick to your message
In an age of more and better content, businesses are concerned about boring their customers, (and boring themselves) with the repetition of their marketing message. I have clients regularly come to me saying, "We've been doing the same thing for too long, let's change our message." This could be a good idea if sales have significantly decreased, but it could also be a case of boredom with your own messaging.
If I say to you 'Just do it' you know exactly where that's from and what company I'm referencing, but think of the thousands of places you've been exposed to that catch phrase over time; sports games, magazines, television, radio, on your friends t-shirt. Imagine if Nike had decided after 5 months that it wasn't working?
This type of repetition is called 'effective frequency', which in advertising is defined as 'the number of times a person must be exposed to an advertising message before response is made and before exposure is considered wasteful.' Rather than rushing to change your message due to your own boredom, consider other ways to share it.
Measure your results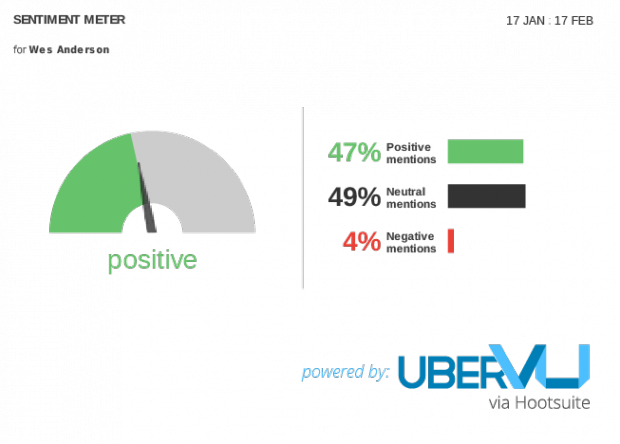 Regardless of the size of your business, the numbers speak volumes. If you're dedicating time and resources towards your digital marketing, you need to be able to see if it's working.
I recommend identifying what's important to you and your business first. Just because your Facebook Likes haven't grown in two months, doesn't mean that all is lost. You may have been able to increase customer satisfaction by 50 per cent in that time due to your speedy replies on the social network, or perhaps clicks through to your website have increased by 72 per cent since launching your digital marketing efforts. Setting up a system for keeping track of the numbers that matter to you is necessary and will help keep you on target, moving towards your business' specific goals.
You've got this
If you've read this far and are feeling exhausted, you may be thinking back to the beginning of this post where I wrote, "You're about to part with your time or your money. The choice is yours." Have you made a choice yet?
This post isn't meant to discourage you from achieving huge success with your social media, but rather to point out how much is involved over the long term before you dive in head first. Having realistic expectations can help you through when you're finding it hard to keep up. If you have decided to take things on yourself, I salute you; the journey ahead is a long one but the rewards can be huge if you stick with it.
I'd love to hear more about your successes and struggles with your social media in the comments below!