How Enterprise Clients Use HootSuite University ~ Featured Certified Professional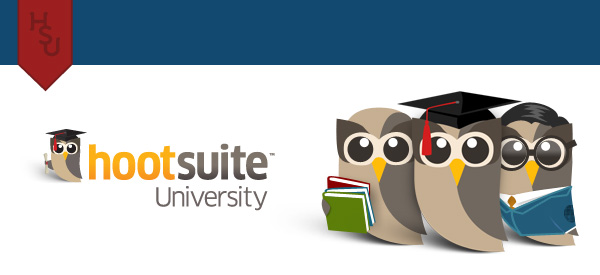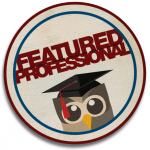 The Featured Certified Professional Series shares the social media stories of our dedicated HootSuite University students, highlighting their unique challenges and accomplishments.
Learn from professionals in a variety of industries and sectors, who are committed and invested in their social media education. [clear]
This week, we're pleased to introduce Julian Sanders, Computer Manager at London Drugs in Saskatoon, Canada. As a HootSuite Enterprise client, London Drugs enables each Western Canadian store to manage their location or department's Twitter profiles from their own secure HootSuite dashboard.
HootSuite: How do you currently use social media at your job, Julian?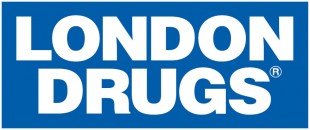 Julian Sanders, Computer Manager: I administer two Twitter accounts for London Drugs and regularly contribute to our Nerd Blog.
@LD_Saskatoon is for our local market with two stores. I am a HootSuite Team Admin with four other London Drugs managers new to social media. We use our local account to interact with customers in and around the city, broadcast unadvertised sales and announce when popular items like tablets are in store.
Through @LDComputers, I engage customers across Western Canada by spreading interesting news about the technology sector, offering personal buying advice and technical troubleshooting – what I do everyday for my customers in-store. I also use my personal @saskajules feed to announce my upcoming appearances on local TV and national radio for London Drugs as a Tech Expert.
HS: What challenges have you faced with social media?
JS: At first it was difficult to convince my superiors on the value of social media. They didn't understand the payoff for the time commitment. It was difficult for them to understand why tweeting back and forth about sports and the weather was worthwhile.
Managing my time between running my department, doing media appearances, and keeping things fresh on our social channels was also a learning process for me.
HS: How has HootSuite University helped you address these challenges?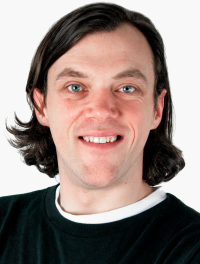 JS: The Lecture Series webinars have been amazing resources that cut through the noise and feature trusted industry specialists. It helped me explain the value of social media from a store perspective to my superiors and peers.
I learned how to contribute to the conversation with a retailer's voice. I've helped form our strategy by reading about others in the featured speaker section.
Furthermore, some of my team had little to no experience using Twitter, and after going through the HootSuite Certification Program they were able to use it with very little guidance from me. HootSuite University helped prepare our staff to use social media in a responsible, professional way. [clear]
HS: How has HootSuite helped you manage and grow your professional social media presence?
HootSuite has been a remarkable tool, which allows me to have all of my social feeds in one spot and helps me stay on track. With a little auto-scheduling once a day, I don't have to invest as much time in curating my social efforts.
Using apps and reports on the web dashboard I get a ton of information from my networks that would take me hours to find without HootSuite. With HootSuite Teams, I'm able to collaborate with other store managers to engage with customers in their area, as well as share their knowledge and expertise in the field.
When I'm not in the store I am always connected with HootSuite mobile to engage with customers in real time. With HootSuite, I don't spend time tinkering with tools – I'm free to talk easily, wherever I want.
Big thanks to Julian for sharing his social media story with us! Stay tuned for more insight and lessons from our dedicated and certified HootSuite University students.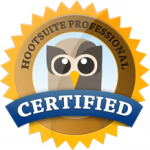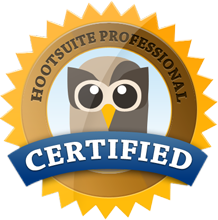 Looking to advance your social media education? As a HootSuite University student you'll enjoy continued access to our Lecture Series featuring industry thought leaders, social media courseware with tips & best practices, and the HootSuite Certification Program.