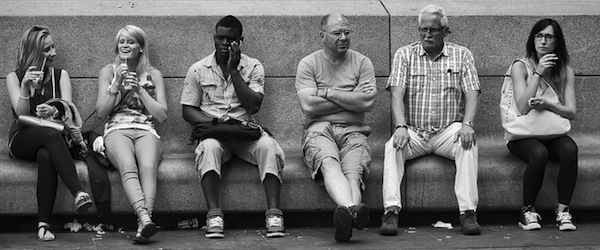 Go back and watch any movie from over 10 years ago that includes a school reunion and you will see the profound effect social media has had on alumni relations. The screenplays today would be vastly different; those original plots irrelevant. The idea that no one at your 5-, 10-, or 20-year reunion would know what you look like, your marital status, and whether or not you'd been on vacation recently is preposterous.
Post-secondary institutions have a lot to gain with this level of access to alumni, and not just in terms of donations. Maintaining post-graduation relationships with students has never been easier, but there does need to be a strategy. Find out how to get started on developing a higher education social media plan with our downloadable implementation guide, The Social Campus: Social Media Throughout the Student Lifecycle.
Social Media as a Platform to Build Lifelong Relationships
What comes first, the engaged student or the supportive alumni mentor? It doesn't matter as long as the school is nurturing these relationships and encouraging interaction between the two communities. And the first step is making sure your alumni are still a part of the institution's culture. Social media has made this continuous contact much easier, which means far fewer undeliverable alumni magazines coming back marked "Return to Sender" when the highly mobile graduate forgets to update the subscription with a new address. The digital relationship cuts the middle man—and the postman—out of the equation.
After the initial set-up by an institution's social media/communications team, keeping alumni interested and informed can be easily streamlined with social media. This doesn't mean the death of the alumni magazine, either. Coordinate your outreach efforts so keystone communications pieces, like the magazine and printed newsletters, have all the supporting parts of a marketing campaign. Create alumni groups on Facebook, start a discussion on Google+ with timely topics of interest, invite people to events through Twitter—easy ways to set up an online networking environment where alumni can get directly involved.
Strengthen Alumni Participation, Passion, and Donations
Continued contact keeps graduates feeling included and valued by their alma mater, resulting in advocates who are more likely to welcome opportunities to act as guest speakers, mentors, or employers of co-op students and recent grads. Alumni's insight into the post-secondary experience should be capitalized on, for the benefit of both current and graduated students. Here is the chance to leverage your alumni's real-world experience into a powerful resource for your institution's current enrolment. By providing positive examples of successful post-graduate stories and careers, higher education institutions can influence how students view their own future. Direct access to these role models is a powerful method of shaping future alumni while transferring valuable knowledge.
Higher education institutions can also use social media as part of traditional outreach efforts, such as soliciting donations. Alumni are important benefactors for their alma maters, and keeping the lines of communication open increases the chances of successfully raising funds. People are more apt to support causes that they are personally involved with or connected to, and by cultivating an ongoing relationship, you'll be building a strong support network. Tweet about an upcoming fundraising event, share donor stories, and encourage interaction between followers in a specific geographical area to boost engagement and goodwill. The more positive conversation you have with alumni, the easier it will be to enlist their help when needed. And don't overlook the value of volunteering—getting alumni involved in creative ways is a lot easier when they know what events are on the horizon, and where they fit in.
Broaden the Scope by Using All the Major Channels
Having a strong base of alumni support is just the start. Although it can be challenging to keep up with the ever-growing number of social media platforms, it's worth knowing the strengths of the main ones. For example, Facebook has grown far beyond its beginnings as a college student meet-and-greet venue. As people discovered how easy it was to stay in touch with family and friends, they started reuniting with former classmates. Sharing photos on Facebook and Instagram is one of the best ways higher education institutions can increase engagement and strengthen positive post-graduate sentiment. Twitter and LinkedIn, on the other hand, are less about revisiting the past and are excellent platforms for networking, sharing professional good news stories, and passing along career information and opportunities. The trick is to have a strategy on how best to communicate with the right messaging through these different platforms. Learn how to leverage alumni relationships to increase engagement with the implementation guide, The Social Campus: Social Media Throughout the Student Lifecycle.
This blog post is the final in a series about higher education institutions and social media. Each post has highlighted learnings and takeaways from Hootsuite's Higher Education Implementation Guide, and provided insights into using social media to reach students (prospective and current) and alumni.