Social Media Education, Pt. 3: The Consequences Of No Social Media Training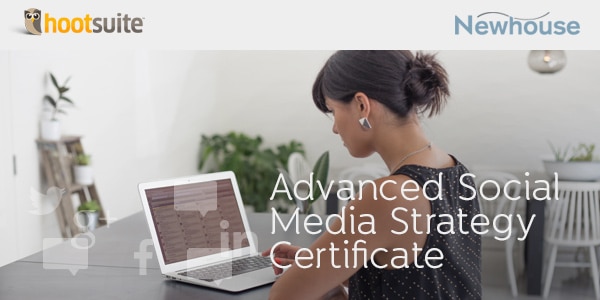 This is part 3 of a whitepaper exploring the importance of social media education for the modern business. Part 1 of this series can be found here. Part 2 of this series can be found here. You can also download the full whitepaper here.
Failure to Train for Social Media Will Lose Your Business Money
Using social media as a business tool is a relatively recent trend. For this reason, most professionals haven't invested in professional development specific to social media education. Excellence in any area of business requires training. Training gives your company a competitive edge, reduces error and allows for data scrutiny that facilitates timely change.
According to a study performed by Capgemini Consulting and MIT, training in social media and all things digital ("digital intensity") is a deciding factor in why digitally intense companies outperform their non-digitally intense counterparts. The report states that the rewards of being digitally savvy are tangible: "Companies with stronger digital intensity derive more revenue from their physical assets." They also generate more revenue per employee, have higher net profit margins, and higher market valuations.
The Public Relations Society of America recommends social media training in the workplace because (among other reasons) policy alone "isn't enough," to educate employees about the proper use of social media.
Getting Higher Ups to Buy-In
Business leaders and managers might be aware of the need to engage social media in more than a superficial way, but they may not know how to evangelize social media beyond their own role. Getting company-wide social media buy-in from leadership teams can be a challenge, but it's the only way to ensure social media success. Demonstrating return on investment (ROI) is a time honored way to demonstrate valid use of company money. Before ROI can be measured, however, social media strategies and goals have to be identified. ROI can be measured according to the goals that are established.
Analytics is one of the most valuable tools for calculating ROI once goals are identified. University Business website published an article titled "Analytics: The Holy Grail of Social Media?" that detailed how several universities selected social media goals such as the number of clicks on specific initiatives, and the number of leads generated from those clicks. One university used QR codes, URL shorteners and "collateral specific sub-domains" documented engagement by 6.500 people, that resulted in over 55 leads and 34 enrollments. Other universities used analytics to document the success of sports oriented fund-raising campaigns. The key to success is tying analytics to a specific goal, and raising the bar as you progress.
Stay tuned for part 4 of this white paper, in which we'll describe how to secure high-quality social media education.
Gain advanced skills, strategy and credentials on social media for business and advance your professional development.  Get your Advanced Social Media Strategy Certificate today.