Social Media in Government: Customer Service
"Customer Service" is the third in a series of articles about how governments are embracing social media. Want to learn more? Read the white paper, or watch the on-demand webinar featuring Beverly Macy.

Customer Service for Governments Using Social Media 
Most government entities provide some sort of service to citizens, and some actually produce products for sale. Either way, citizens will likely have questions, concerns or problems with products and services. Traditional forms of communication have always been resource intensive and expensive; costs are often factored into the products and services. If the government service is delivered at no cost to the citizen, then it's generally funded through tax revenues. Either way, call centers dedicated to supporting citizens are a cost-center; that is, it takes money to run without generating additional revenues. A single phone call into a government call center costs in excess of $35 per call. The price per call varies depending on many variables such as number of employees, time of year, location of the call center (it determines employee salary rates), and more.
Again, taking cues from the private sector, governments are discovering that if they can answer questions or concerns over public, social media channels, they can avoid having to answer the phone. Not only is it less expensive to respond to a Tweet, but it also has the added benefit of answering the same questions many others may have. Similar to the concept of frequently asked questions (FAQs), the goal is to solve one issue, while simultaneously helping others and thereby reducing the number of calls into the call center. The cost savings add up fast: if a social media manager answers 10 questions per day, they're saving the call center $350, at the very least! The concern that many Civil Servants have is "accidentally" providing inaccurate information. That's solved easily by establishing comprehensive social media engagement policies. Even if social media managers direct citizens to official government web sites, they're providing answers without the possibility of miscommunications, which is a very real possibility on micro-blogging channels due to character limitations.
Brand Management  for Government Agencies with Social
It sounds strange that a government institution would be conscious of its image; however, many have adopted a brand management strategy. There are many benefits to cultivating a positive image:
Better citizen engagement

Increased revenues

Attracting high value employees

Armed Forces recruiting (Watch for more on this in a future post in this series)

Influencing public opinion on policies (health, environment, etc.)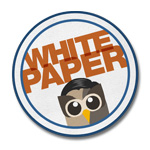 Want to learn more about how governments can start to leverage the power of social media for public communications? Download our white paper and watch the webinar: "Social Media in Government: 5 Key Considerations." Complete the form and you'll be given access to both the webinar and the white paper.
Keep watching for future posts about Government in social media.