Social Media in Government: Armed Forces Communications
"Armed Forces Communications" is the fourth in a series of articles about how governments are embracing social media. Want to learn more? Read the white paper, or watch the on-demand webinar featuring Beverly Macy.

Armed Forces Communications 
When a citizen joins the Armed Forces, not only do their lives change, but so do those of their families and friends. In many cases, entire families are transplanted from one location to another in support of one parent's military responsibilities. Supplementing traditional communications with social media techniques, those directly and indirectly affected can be better informed. Dating back centuries, facilitating communications between transplanted military personnel with their friends and family members has been encouraged; it alleviates stress and boosts morale. And from the family's perspective, their connection with loved ones deployed away from home has similar benefits.
Also take into consideration the high cost of responding to family inquiries about procedures, policies and the general insight into activities. Providing multi-channel communications to all family members and friends of soldiers and military personnel helps to keep call volumes down and reduces overall costs, while boosting and maintain morale.
Armed Forces Recruiting
With multiple military organizations, there are a variety of options for those seeking a career in the Armed Forces. As a result, there's significant competition between the different services when it comes to attracting and keeping top talent. With a finite pool of candidates, brand management and marketing are an important part of armed forces recruiting. Competition exists not only between the different services, but they also compete with the private sector. That's why their marketing efforts resemble top brand marketing: television, print, radio, not to mention a heavy investment in advertising at colleges and sporting events.
Keeping brisk pace with the private sector and top brands, the armed forces have expanded media presence across multiple social media channels. Recruiting branches across the world have aggressively adopted social media techniques – broadcasting and engaging with potential recruits in an effort to grab talented individuals.
Targeted recruiting: It's no longer enough to advertise and wait for candidates to walk into a recruiting center. Recruiters know that active listening on the internet will help identify subject matter experts and recent graduates with advanced education and degrees. It's ultimately a sales pitch, just like professional sports – each military branch competing to get the best and the brightest to join their organization.

[clear]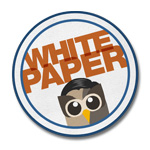 Want to learn more about how governments can start to leverage the power of social media for public communications? Download our white paper and watch the webinar: "Social Media in Government: 5 Key Considerations." Complete the form and you'll be given access to both the webinar and the white paper.
Keep watching for future posts about government in social media.