Social Media in Technology, Part 1: Using Social to Hire the Best Candidates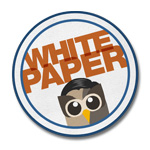 "Using Social to Hire the Best Candidates" is Part 1 of the blog series "Social Media in Technology: A Unified Strategy for Success." In this blog post, we look at how tech companies are using social to improve their human resources.  To learn more about how tech companies are using social media, download the white paper that accompanies this blog series.
Social media has fundamentally changed the way people communicate. In under a decade, it has changed how organizations, workplaces and governments operate. As technology companies are typically early adopters of digital innovation, social media has become a mainstay of their companies. That being said we are only starting to recognize the impact and potential that social media has for technology companies as a whole.
HootSuite is on the front lines of the rise of the social business and as a result we want to share the insights of HootSuite's key leaders with you. Part 1 of our "Social Media in Technology" blog series will focus on how social is helping the HR department to hire better quality candidates, faster. It will also include insights from Ryan Holmes (HootSuite's CEO) as well as Ambrosia Humphrey (VP of Talent at HootSuite).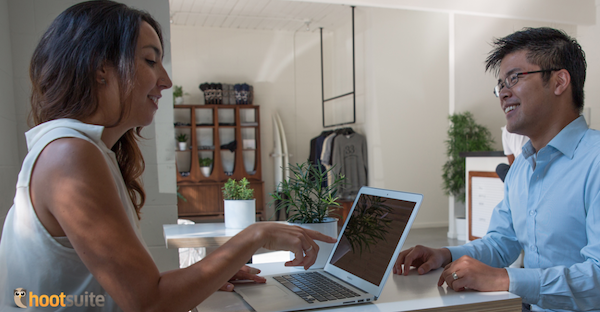 Last year, Forbes named 2013 The Year of Social HR. Beyond recruitment, innovative organizations today are also using social media for talent management among other things.
" According to Gartner, the world's leading technology research and advisory company, social recruitment leads to cost reductions of at least 30%."
Ambrosia Humphrey, VP of Talent at HootSuite, has seen the rise of social HR in her department and is a driver of social HR initiatives at HootSuite. According to Ambrosia, "Social media isn't just providing job seekers with a new avenue to be seen. On a much deeper level, it's also revolutionizing recruitment for employers and the field of HR in general."
"Social recruitment is the ultimate levelling of the playing field. It allows small companies and large companies alike to go head to head on employer brand despite budget differences. Some of the best employer brands are small companies with fantastic social media brand ambassadors." Ambrosia Humphrey – VP of Talent at HootSuite
In terms of recruitment, social media has changed how HR hires candidates. HR teams are empowered to hire better quality candidates, faster.
The 3 key factors that enable this are:
Broader and targeted reach of job postings
Continuous communication with the talent pool
Proactive searches using social networks
In addition to expediting the hiring process, using social media as a recruitment tool enables an HR team to reduce job board and recruiting agency spend.
"By having a well-defined online presence—whether it's through a company blog or Twitter profile—employers can shout out to the world exactly what kind of people they're looking for. This can dramatically cut costs and time involved in the recruitment process.  Candidates can now go online and scour a potential employer's Facebook page or website, even read through the Twitter profiles, blog posts or comments of current and ex-employees, then decide whether to still pursue the job. For more clarification, they can reach out to HR or a hiring manager via networks like Twitter or to other employees on LinkedIn. This cuts down on drawn-out, back and forth conversations that end in discovering candidate and company culture don't mesh. And it ensures that those candidates who are ultimately hired stay hired." – Ryan Holmes, CEO of HootSuite.
If you'd like to learn more about expanding your organization's adoption of social media, download our white paper "Social Media in Technology: A Unified Strategy for Success."