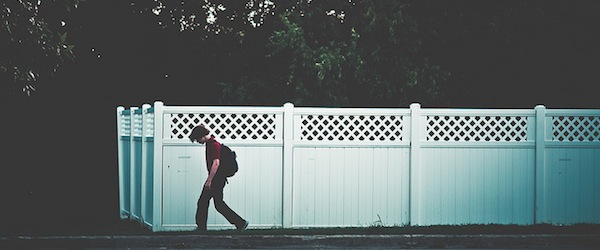 What Social Media Skill Do You Wish You Had Been Taught in School? Question of the Week
We are all used to seeing your traditional math, science, social studies, or arts and humanities classes being taught in schools. All of these are valuable and important subjects to learn. But what about new studies and technologies that school systems might be overlooking?
Everyday, adults and children alike need to make decisions that will effect their online lives. We are connecting with people around the globe, posting photos and status updates; but are we thinking about the weight of our decisions? Now that social media is such a huge part of our daily lives, we wanted to ask our followers: What social media skill do you wish you had been taught in school?
When we asked this question over Twitter, we got a huge amount of engagement — replies, retweets and favorites. Take a look at the full range of answers we got from our followers. 
@hootsuite concise writing definitely.

— Jon Winkle (@jon_winkle) June 22, 2014
@hootsuite How to be clear and concise with posts so people maintain interest.

— Brian Cook (@BriFreCoo) June 22, 2014
Using Twitter, our followers know that you only have 140 characters to create a well developed thought. That's not a lot of room. This includes all letters, numbers, symbols, punctuation and spaces. What does all of this mean? That you need to be concise. You have to know exactly what you want to say, and say it in as few words as possible.
@hootsuite Personal branding, that everything posted online is a representation of *YOU* and can impact your future prospects. — Nate (@nate_hare) June 22, 2014 
@hootsuite don't post anything on social media that you wouldn't want yr current or potential employer to see.. Or your mother. — Grace Lotz (@GraceLotz) June 22, 2014 
@hootsuite To not share your thoughts when you are in a bad mood. Essentially the need for a cooling down period. — Kevin Felichko (@kfelichko) June 22, 2014

Often, we forget that what we are posting for our friends and followers is actually out there for the public to see. I'm sometimes amazed by what people decide to post on social media. Social media users sometimes forget that they may have clients, family or friends, coworkers that are followers who can see a rant you've written about them. What about a potential (or existing) employer who could possibly see that highly inappropriate Instagram photo from the past weekend.
Want some friendly advice? Think before you Tweet.
@hootsuite how to protect your privacy and keep yourself safe from bullies and predators.

— leanne mclaren (@leanne_mclaren) June 22, 2014
Young people today are very aware of online privacy, but many don't have the knowledge they need to keep themselves protected. Knowing which third-party apps have access to your information and knowing how to set your privacy settings so that your posts aren't seen by the general public are two of many important factors that go into being able to keep your information safe.
@hootsuite troll identification

— Vigilante Femininja (@ladykayaker) June 22, 2014
Seriously, though.
Although we weren't lucky enough to have social media education in our classrooms, many schools around the world are now starting to add it to curriculums. As the job market evolves, higher education needs to evolve with it and these schools are forced to adapt their approach and their curriculum. If you are a professor looking to prepare your students with digital skills, apply for Hootsuite's Higher Education Program and gain access to free teaching tools and resources.