Social Media and Storytelling, Part 5: Six Principles of Social Video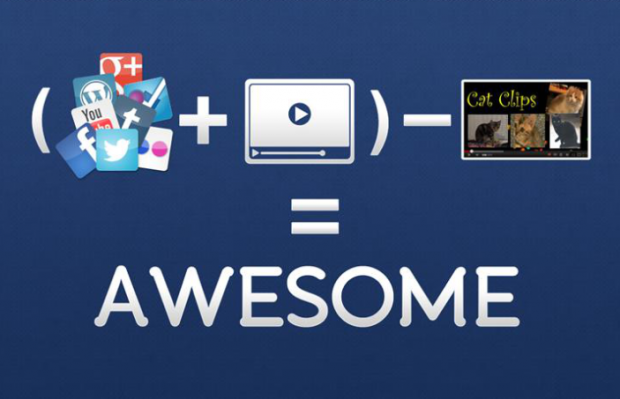 The following is the fifth in a series of six blog posts adapted from a speech by Cameron Uganec, HootSuite's Director of Marketing, given at the Marketo's 2013 Summit Conference in San Francisco. The first post, "Why Storytelling?", can be found here. The second post, "Back to the Future", can be found here. The third post, "Creating Content That Gets Shared", can be found here. The fourth post, "The Growth of Visual Storytelling," can be found here. The session, entitled "Social Media + Storytelling = Awesomesauce" can be watched in full here.
As I discussed in part 1 of this series we are now in a post-broadcast world. The rules have changed dramatically in terms of how brands connect with their audience. What hasn't changed is the power of motion picture storytelling. A new form of communication is evolving that combines this power with social media: social video. My definition of social video is digital video designed to be shared through social networks. Social video is different than broadcast video in many ways; you can't simply post your traditional 30 second TV spot online and wait for the views to roll in. I am surprised how many brands are still doing this.
There are six principles of social video directly influenced by social media. To be effective brands need to listen first, be agile in terms of production, engage with their audience, be emotive, build momentum and (if you get it right) spawn a viral effect.
1) Listen First
For those brands just starting in social media, the first thing that I advise is that you start by listening to your target market. Listen to your customers by setting up search streams with the relevant keywords for your industry. See what stories your audience is sharing, the things they care about, and seek out the meta-narrative that your audience is currently following. These insights can help inform what stories you tell in video. Hint: HootSuite is a good tool to help you do that.
2) Be Agile and 3) Participatory – Engage with the Audience
The Old Spice campaign has been around for a long time but I think it's still the best example of the social media principles of being agile and engaging with your audience. The most innovative part of the campaign was the second phase, "The Response Campaign." The agency set up shop with the production team and the actor, spending a couple of days responding to real people in video form. The production team were literally producing videos in real-time. With 40 million views, and 1 billion impressions, it was a hit. And it was the agile and participatory approach that created the phenomenon and increased sales by 27%. You can learn more about how they did it in this video case study:
4) Be Emotive
One of my favourite examples of social video done right is by Proctor and Gamble, it's called "Best Job." It follows a classic story structure and archetypes. It packs an emotional punch that evokes a feeling of inspiration. The video has received over 2 million shares to date. Obviously the views are important, but the number of shares tell you whether its compelling content. If people share it with their friends and colleagues, you know that you have all the ingredients for viral growth. That's when you're really leveraging the power of social media and storytelling, when you're creating content that's shareable.
5) Build Momentum
As with all social media campaigns, the most important time in any social video campaign is the start. It's like lighting a fire or getting a party started. You need to spend a lot of energy and put in special effort to get things going. Timing and momentum are critical to kick-starting the viral effect, the earned media component. Schedule your social channels to release the video at the same time. Front load the paid media-buy heavily on the first 2 days. Assign someone to share the content with influencers and amplify all these efforts with your employees and advocates. Once you get the fire started, it's a lot easier for the campaign to grow. When you drive a lot of traffic to a video at one time, it starts to get picked up by algorithms as trending content. This can result in a snowball effect: as more people are exposed to the video as trending content it gets prominent placement on news and social sites, as well as on trend-spotting content apps like Content Gems and Trendspottr.
6) The Viral Effect
An excellent case study of momentum at work and the resulting viral effect is the Kony 2012 video. It received over 100 million views and is another poster child of social video. Danah Boyd wrote this excellent post looking at the architecture of the campaign and the role of existing communities, youth and influencers. It is important to note, there is an ongoing debate on the value of targeting influencers. In terms of reach, this was a blockbuster success. A 30-minute documentary with 100 million views? Traditional broadcast can't get a brand that reach today.  If you've watched the video, you can see they also nailed the principle of being emotive. They even got their SEO strategy right for long term results after the initial buzz slowed down.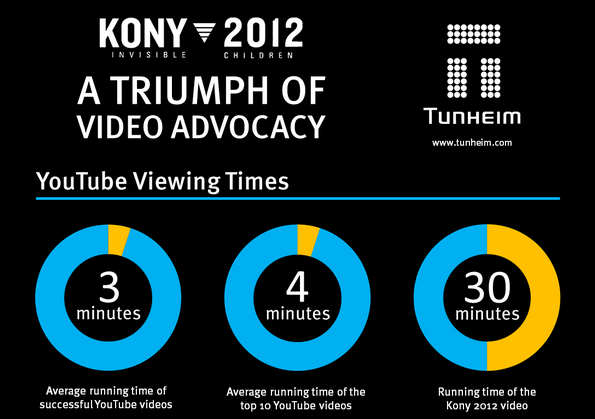 It's an exciting time for social video, as more tools like smartphones, Instagram and Vine are adopted, it is also becoming more accessible to marketers.  I am interested in hearing your thoughts on the future of social video on Twitter (I am @cameronu) or in the comments below. In the sixth and final part of the Social Media and Storytelling series, I will cover 10 tips to make your social videos successful, with an in-depth look at the need for a distribution strategy.