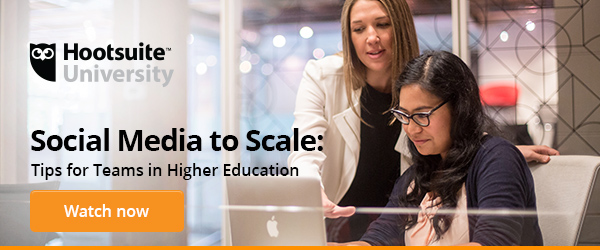 One of the challenges that Higher Education institutions encounter when it comes to their social media engagement is limited resources.
How do you scale your social media and maintain a robust connection with potential, current and former students without investing more in your resources?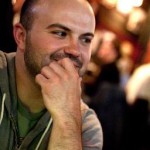 Learn the answer by watching Hootsuite University's newest on-demand webinar: Social Media to Scale: Tips for Teams in Higher Education.
In this on-demand webinar, hosted by Harvard University's Digital Content Strategist Mike Petroff, you'll learn tactical tips on how to:
Apply innovative, creative social media practices employed by renowned Higher Education institutions to your own brand
Make the most of editorial calendars and current distribution networks in order to scale your social media
Update archived content and adopt a more visual approach to content sharing for improved user engagement
Since 2011, over 60,000 success-minded social media professionals have obtained accredited training, education and certification from Hootsuite University, and more than 50 thought leaders have been featured through our ongoing Lecture Series. As an enrolled student, you'll stay ahead of the social media curve by learning new strategies and tactics, and enhance your social ROI by earning your Hootsuite Certification. Learn more!