Social Media Metrics in Government: Using GSA Guidelines ~ Webinar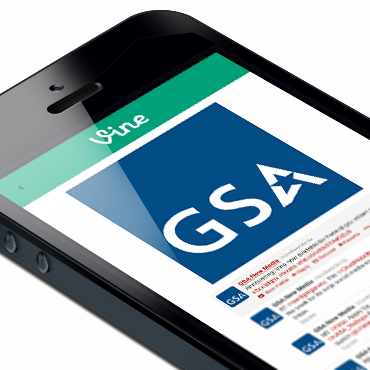 Social media provides governments with new opportunities to stay informed about the people they represent and serve. In this complimentary webinar, Beverly Macy, a recognized influencer and thought-leader in social media, will explore how the U.S. General Services Administration (GSA) guidelines can help governments improve their use of social media metrics.
In this webinar, you will learn how to:
Develop a consistent method of measuring impact and value, tying social media activities to program objectives and agency mission.
Use GSA metrics to demonstrate citizen engagement driven by social media programs.
Identify opportunities to reduce costs and increase efficiency by migrating communication channels to the social realm.
Track and optimize GSA metrics using a centrally-managed compliant, social relationship platform.
Federal governments are always searching for ways to better connect with their citizens, and many are already capitalizing on the benefits of social media to do just that. Don't miss out on this valuable insight.
Beverly is the co-author of The Power of Real-Time Social Media Marketing. She is also the CEO and Co-Founder of Gravity Summit, the premier series of social media marketing conferences and content production that educate, inform and empower businesses and organizations with these new tools. Macy draws on her experience as author, educator and industry expert on the evolution of social business to help organizations, brands and individuals leverage social media's speed to create buzz, strengthen their message, listen to customers and effectively measure results.