The Professor's Toolkit for Teaching Social Media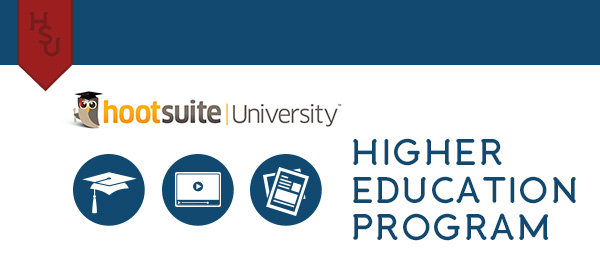 A recent study from the Harvard Business Review uncovered that 79% of companies surveyed use social media channels, while only 12% believe they are using them effectively. In today's rapidly-evolving media landscape, social media has not only become a fundamental tool for communication, but a must-have skill in a multitude of industries.
But even with this clear demand for skilled social media practitioners, Higher Education is constantly challenged with bridging the gap between traditional instruction and these new skills required for today's digital workforce.

With the right amount of practice and social media education, students can be empowered with a competitive edge in their future careers. But educators and professors also face the challenge of creating a current curriculum for their students in order to effectively teach social media – a constantly evolving industry.
The Professor's Digital Toolkit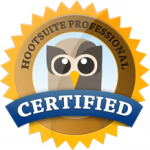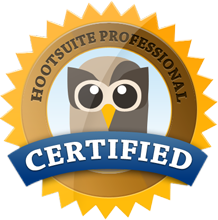 HootSuite University's Higher Education program provides educators with everything they need to teach social media in the classroom, and arm their students with the digital and social media skills needed in today's workforce.
The program has been adopted by over 350 global institutions, including the Columbia School of Journalism, S.I. Newhouse School of Communications at Syracuse University, and the NYU Stern School of Business.
HootSuite University is pleased to deliver The Professor's Digital Toolkit for Teaching Social Media. Free for accredited higher education institutions, these resources include:
Templated Social Media Curricula for Journalism, Marketing, and Communications

Free access to HootSuite Pro to help students manage social media effectively

Free access to HootSuite University to provide students with online, video-based training on social media and HootSuite

HootSuite Certification to arm students with industry-recognized credentials

Exclusive online community for professors teaching social media

A Social Media Curriculum to Get You Started
Developing a social media course but don't know where to start? HootSuite University's curriculum templates were created in collaboration with leading educators and industry experts to save you time, while teaching students the tangible skills they need to succeed in the workforce. Each curriculum includes class readings, video courses, assignments, and projects.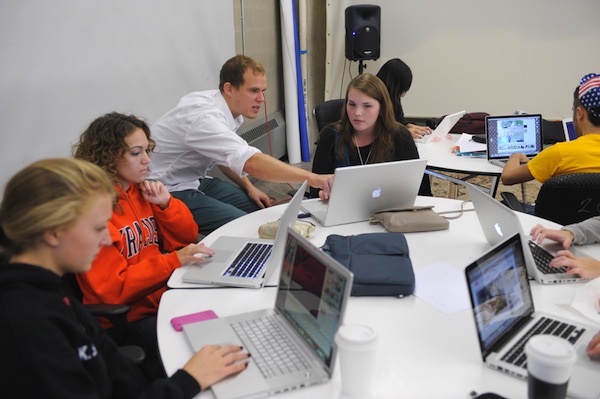 Social Media for Marketing
Students will learn how social media fits into the digital marketing landscape to engage a community, create and publish content, understand social advertising, and more.
Social Media for Journalism
Students will learn how to verify news over social media, drive traffic to their stories, report breaking news, and more.
Social Media for PR & Communications
Students will learn how to seek out influencers over social media, manage a digital campaign, how to avoid and manage a social media crisis, and more.
Click here to access these free resources! 
Insight from our Enrolled Professors
"The biggest pain point for me in teaching digital marketing is the social media component, so having HootSuite University provide the homework portion of that was invaluable."
– Jamyn Edis, Stern School of Business at New York University
"The future of higher education lies with industry partnerships. If we want to be teaching our students current, hands on, practical skills, third party objectivity from an industry leader is huge."
– Dr. William J. Ward, S.I. Newhouse School of Communications at Syracuse University
"Access to HootSuite University and HootSuite Pro saves me considerable time in preparing materials as they are constantly being updated, ensuring that the students are up to date. HootSuite University's Higher Education Program is now an integral component of my classes and I have been encouraging other educators to take advantage of these resources."
– Lyle Wetsch, Memorial University Professor
Join hundreds of leading academics who are teaching social media in the classroom using these free resources!