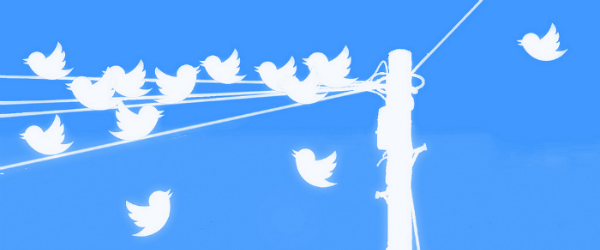 6 Lessons We Learned From 5000 Hootsuite Tweets
Tips for writing popular Tweets are as old as the micro-blogging network itself; the only difference is the addition of all the different forms of media that become available as Twitter grows. You have done your research for target audience and decided what topics your Tweets will focus on. But what if all this knowledge is yielding no results for your Twitter engagement, and you still have no idea what ingredients go into a popular Tweet? Sometimes, you have to work backwards: see what has worked for you in the past, and update your future strategy accordingly.
In order to find out what makes a popular Tweet, we analyzed the best-performing of the last 5000 Tweets sent out by the official Hootsuite account, and summarized what we learned from our findings. Take a look at some of our most popular Tweets from Hootsuite; can you guess what makes them work?
Here are 10 of our most popular tweets
1.
The best responses to Turkey's Twitter ban: http://t.co/YeQqs4HxoM pic.twitter.com/JnrOJviaSh

— Hootsuite (@hootsuite) March 26, 2014
2.
In 2012 "password" was still the most common password (and we wonder why accounts get hacked) http://t.co/ZXPQnUjo8d #Whitepaper — Hootsuite (@hootsuite) June 3, 2013
3.
Turkish Twitter users circumvent ban: http://t.co/7ymeBqgvpt #TwitterisblockedinTurkey pic.twitter.com/cMr7ZP5nzZ

— Hootsuite (@hootsuite) March 21, 2014
4.
[INFOGRAPHIC] Will you miss the #hashtag when it's gone? http://t.co/QFhT7n7uc9 pic.twitter.com/Z5NYiVEv7j — Hootsuite (@hootsuite) March 26, 2014
5.
Facebook hashtags have arrived. http://t.co/PzxqLZTlYL

— Hootsuite (@hootsuite) June 12, 2013
6.
An entire country with the same haircut? Rumors circulated on Twitter: http://t.co/uHtx92iHpn #trends pic.twitter.com/go7Ys3P30o — Hootsuite (@hootsuite) March 29, 2014
7.
Being nice feels good: http://t.co/P40nsKaiMZ Why paying it forward can be a great social media strategy

— Hootsuite (@hootsuite) July 25, 2014
8.
5 biggest changes coming to social media in 2014: http://t.co/taSBzrM2E6 HootSuite CEO @invoker via @FortuneMagazine — Hootsuite (@hootsuite) December 10, 2013
9.
"If you want to be loveable, you have to be interested in other people's opinions and interests." http://t.co/MH4q0bOSS3

— Hootsuite (@hootsuite) November 18, 2013
10.
"Social media is evolving into social mass media." http://t.co/WL10YpGbnJ @ygourven on the future of digital — Hootsuite (@hootsuite) November 17, 2013
Have you noticed a trend? Don't worry, we won't make you do all the work—here are some lessons we had drawn from our latest popular Tweets.
6 lessons from our popular Tweets
Lesson #1: A little humour goes a long way
Twitter's 140-character limit is a gold mine for one-liners—just look at all the comedy writers who got their start on the microblogging site! But even if you're not planning for a successful humourist career, writing an entertaining, tasteful Tweet is great at driving engagement. Note the "tasteful" part—it's important to consider timing (faux pas link), especially if your content touches on current affairs.
Lesson #2: A picture's worth a thousand* retweets
*Or almost four million, judging from Ellen DeGeneres' Oscar Tweet. While not all of us have the capacity to get a dozen celebrities in a selfie, the picture effect holds steadily for any Twitter account. Judge for yourself: you can plug your Twitter handle into a free My Top Tweet tool, and it's a safe bet that at least three of your top ten Tweets contain an image or a video. True, it may not be quite the same impressive number as Ellen, but then again, she has more followers.
Lesson #3: Quote it
Writer's block happens with composing Tweets, too. If the inspiration doesn't hit and the deadline for scheduling your social media content is approaching fast, don't panic. You're tweeting the content for a reason—to share interesting, engaging information—so why not show off the goods to your followers by quoting directly from the content? Find a quote that best represents the main idea, and fits the character limit, and share away!
Lesson #4: Click-bait: just don't do it
One of the worst things you can do to your social media followers is tweet a promise and fail to deliver on it in the content. Unfortunately, this promise-breaking is what defines click-bait, and makes this practice such an easy target to criticisms and parody. An easy way to spot this is to ask yourself, 'Does my Tweet tease the content without revealing, or promising too much?' For example, I can tweet about this article by saying, "Read what we learned from our X popular Tweets," instead of the dreaded "You'll never believe what Tweets performed best!" The reason is that we've anticipated and talked about many of these lessons in our previous Twitter strategy posts—the results from the popular Tweets support those expectations.
Lesson #5: Knowledge is (engagement) power
After all the tips and tricks of Tweet composition, your (not so) secret weapon is your content. If you are sharing compelling, informative, new content, your social media audience will naturally want to retweet and favourite the message that delivered this content to them. We talk a lot about how you can find out what social media content will best engage your audience: it helps to know your audience's interests and stay on top of news in your sphere of influence. Hootsuite's popular Tweets we analyzed followed the same model: many of them discussed current affairs and shared social media advice.
Lesson #6: Look forward
Undoubtedly, you want your brand to be seen as a leader in your industry, whether you manage social media for a brand as large-scale as financial services, or a local small business. A definition of an industry leader is not limited to expert knowledge of the current state of affairs in the field, but also the ability to see the bigger picture, and future implications of present developments.
What's your best-performing Tweet? Share your insights about what helps you write popular Tweets in the comments below! 
Find your most popular tweets with Hootsuite's social media reports.  
Try Hootsuite Pro for Free for 30 days.