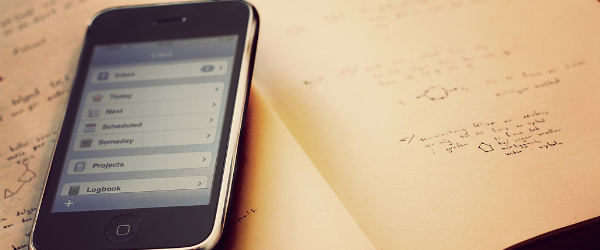 This Week in Social: Back to School with New Apps for Business
Gearing up for the fall, it's easy to feel like your life is temporarily lost to the chaos of new projects. That may explain the surge in productivity apps and features that helps us take back control of our schedule. Let's hope we actually learn to use them—as the Wall Street Journal reported last year, only 2 percent of our phone time was taken up by productivity apps, with the majority of the time taken up by, well, the opposite of productivity: games.
In order to help you save more time and focus on what matters, we present you with a summary of what happened this week in social media news.
Now that you have some time, don your (white) reading cap, and let's get you caught up:
Latest from the Big 4
Every week Facebook, Twitter, LinkedIn and Google+ announce policy changes, updates, design tweaks, new features and other changes that can affect how you use their tools. Here are this week's highlights:
Twitter first unveiled their robust analytics software in July, then available exclusively to Verified Users, Advertisers and Twitter Card users. This new feature provides a gold mine of engagement information, from link clicks to impressions to monthly engagement rate comparisons. This week, Twitter has opened up the feature to all users. If you're lost in the possibilities, start by reading our handy guide on how to use Twitter Analytics for business.
Just in time to catch the last summer sunsets, Instagram released a standalone timelapse app, Hyperlapse from Instagram. The new app takes hours out of timelapse creation, making it as easy as taking a smartphone video. Brands and personal users alike quickly took to their smartphones to test the new app, resulting in some amazing timelapse videos. The popularity of the new app may have contributed to a brief Instagram outage on Thursday.
We joined the bandwagon with a Hyperlapse from Instagram video of our latest #HootHire!

Facebook is about to make the Upworthy and Buzzfeed writers' job a lot harder by cracking down on click-baiting headlines. As the social network announced on their blog, this is the result of research that shows users prefer to read articles that fulfill the promise given by the headline. Facebook developers will track how much time you spend away from the site after clicking a link, with shorter times suggesting a disappointing result—and a potential click-bait red flag.
Google+ users have been frustrated with their inability to upload videos from their accounts directly onto YouTube. Google has acquired the popular video-streaming service in 2006, and several years later made it mandatory for users to sign in to the service with their Google+ accounts, while the video sharing ability between the two services remained absent. This week, a staffer on Google's YouTube forum made the much-anticipated announcement of a more streamlined process.
Next big thing
The social web is a dynamic landscape, with new players constantly shaking things up. Whether it's a new class of Y Combinator startup stars announcing their big ideas, or a surprise venture capital investment in an app rumoured to be the next Snapchat, this industry moves fast. This week, it's a bit of a back-to-school edition, with new and recently updated apps that make it easier to make a productive transition into fall:
Whether it's a work meeting or a catch-up date with friends, the thought of navigating through complex schedules and finding an optimal meeting place can kill all desire to plan. A new app CalPal solves both of these problems by letting you sync up your schedule with your colleagues or friends, and work out any details via a built-in messenger function. CalPal is compatible with all existing popular calendar software (Google Calendar, iOS Calendar), and is fully available for offline use.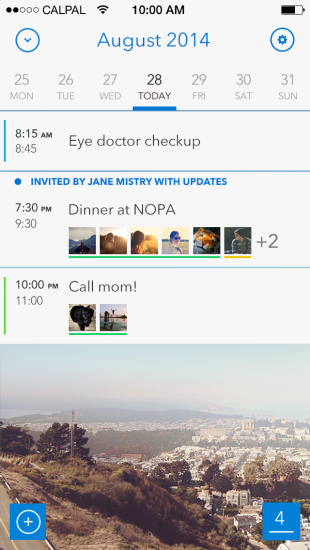 Described by its developers as a kind of 'WhatsApp for the workplace,' Cotap attempts to meet all demands of office messaging software. Cotap has recently expanded to include a desktop version, specifically aimed at office communications. The new version of the app is also made to work with major file sharing software, such as Dropbox and Google Drive, for easier collaboration. What makes Cotap stand out among other workplace messaging software is its mobile availability; as one of its creators explained to TechCrunch, "Think of Cotap on a smartphone as replacing and improving on how a large business might have used a walkie-talkie." So if you run a smaller business, such as a coffee shop or a retail outlet, Cotap makes it easier to talk to front-of-house staff who don't have access to a desktop computer.
Long read: Save the Net
If it wasn't for the Internet, I wouldn't have a job—and I'm sure many of you reading this could say the same thing. Since we can hardly imagine our lives without Internet, we should get educated about threats to the world wide web as we know it.
This is the topic of a feature in the newest issue of Wired magazine, appropriately titled Save the Net. In it, Wired invites six major players in the tech world to explain the existing threats to the Internet, and some ways us ordinary netizens can deal with them. The topics range from surveillance, to the openness principle, to cybercrime. But all pieces ultimately address the fundamental principles of the Internet that could, if taken away, mark a dark period in the Information Age.
Not all is lost yet, however; as Mitchell Baker of Mozilla remarks in her contribution to the series, "There will always be threats to the Internet and its potential, but a global community of digital citizens will be more able and motivated to tackle those threats and recognize ones we can't foresee today."
Never miss interesting news with Suggested Content in Hootsuite Pro! Try our free 30-day trial today.